drink
Have you tried the Cardamom Coconut Latte yet?
Blue Tokai Coffee Roasters has a winter menu of five soothing cuppas
Published 04.12.22, 10:13 AM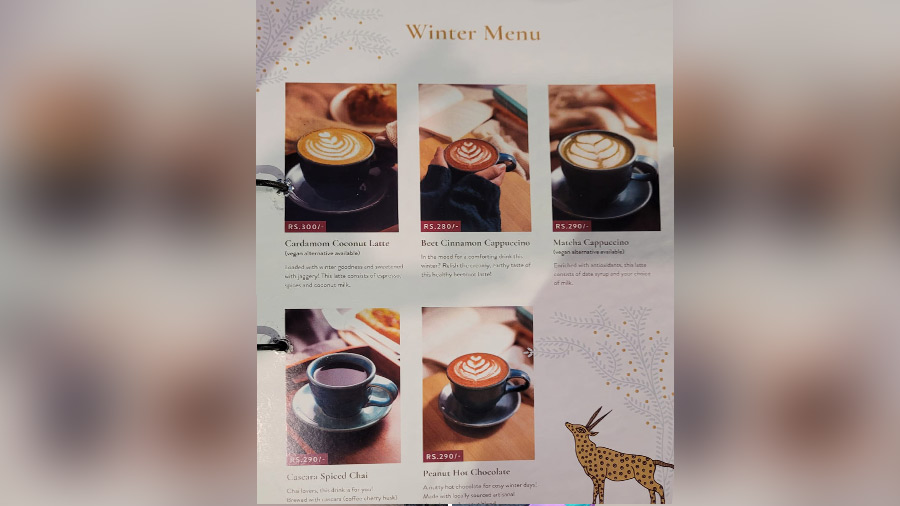 Image courtesy: Lygeia Gomes
Blue Tokai has an all new winter menu with five heart-warming cuppas! However, the drink that piqued our interest was the Cardamom Coconut Latte. Made with one shot of espresso (or more, if you like), a sprinkling of spices, coconut milk and jaggery, the coffee is a piquant cup that screams winter. Pair it with the buttery croissants available at each outlet for the best experience. Sitting alongside the Cardamom Coconut Latte are two twists on the traditional cappuccino — Beet Cinnamon and Matcha — along with a Casara Spiced Chai and a nutty Peanut Hot Chocolate. Sip away!
— Lygeia Gomes