diy
Want healthy hair? DIY this hair nourishment oil at home
Here we come, #hairgoals!
Published 27.01.23, 08:26 AM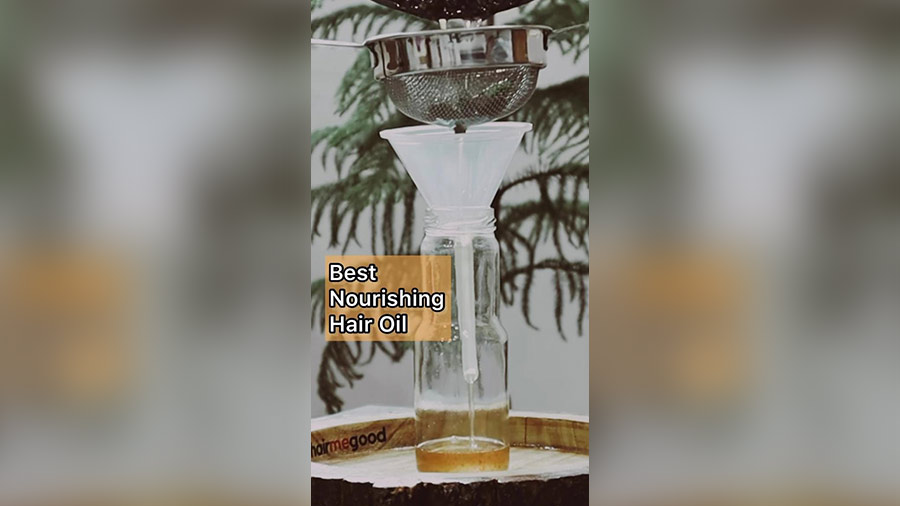 Image courtesy: Instagram
Maintaining healthy and nourished hair takes a lot of hard work. Pollution, stress, poor water quality – there are a plethora of factors that can drag down your hair health. Thankfully, there's no need to worry. @hairmegood on Instagram has come up with a hair nourishment oil that can help you flaunt your gorgeous hair without holding back. DIY nourishment oils have always been a part of Indian homes and are often better alternatives to store-bought products. @hairmegood makes this hair oil with simple ingredients that are easily available. The process of making the oil is also super simple and quick, meaning you can save yourself some bucks while getting your hands on a natural and homemade product. So, get ready to bid adieu to your hair problems and wear your healthy and stunning hair with pride!
— Sohini Dasgupta