diy
Here's how you can turn your perfect toast into a canvas
Express yourself on all mediums, even if it's food!
Published 18.03.23, 06:51 AM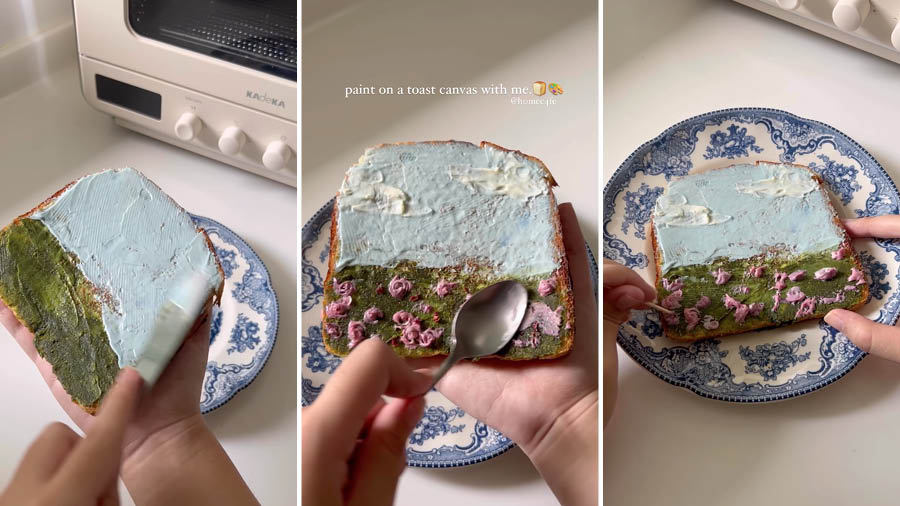 Image courtesy: Instagram
Jiaxin's homecafe, @h0mec4fe on Instagram has been receiving lots of love and admiration for her toast paintings and for good reason. She toasts a simple piece of bread and paints it with food! She uses cream cheese for the base and paints the fields with a matcha cashew butter for starters. The blue colour of the sky is achieved by spirulina while the flowers are made from acai berry. This video is proof that art is in everything we see and is all around us. Edible food art has always been social media's favourite but creating such a delicate piece of art on toast is truly unique. So next time you're making breakfast, let your creativity run wild making your meal gorgeous to look at and delicious to eat too!
— Aatreyee Mohanta