diy
Get a work desk makeover with Sonakshi's creative styling
Unleash your creativity and elevate your work space with @incredible_prodigy's styling magic
Published 10.06.23, 09:10 AM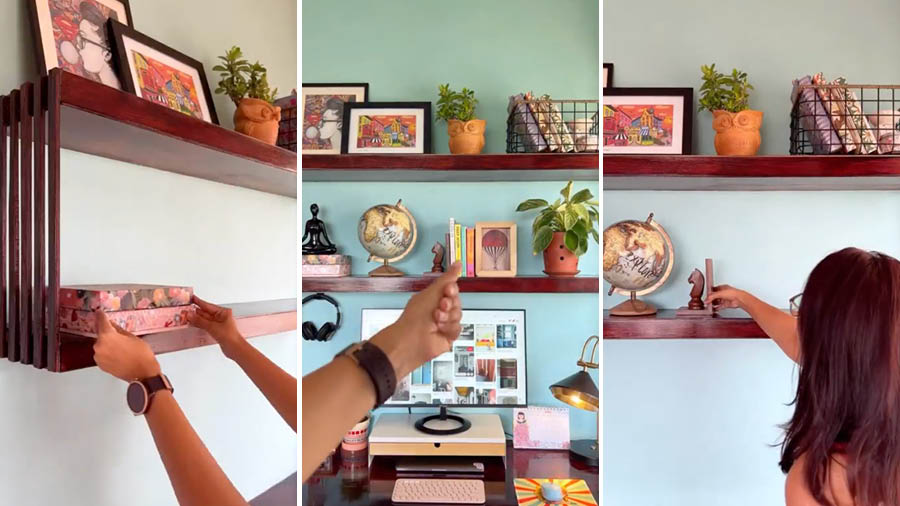 Image courtesy: @incredible_prodigy /Instagram
In the latest instalment of her captivating home-makeover series, the ever-creative @incredible_prodigy transforms her work desk and shelves into a vibrant oasis of creativity and calm.
With a flair for unconventional yet fabulous designs, digital creator Sonakshi deftly arranges an assortment of essentials, giving everything — colourful stationery to charming knick-knacks — its own organised space.
The Instagram organiser uses a few handy accessories to organise the space. Woven baskets store smaller items, quirky bookends keep the tall tomes in check. And flanking them are cheerful spots of green, which breathe life into the space infusing it with a sense of calm.
If you're looking for tips to declutter your own work desk, check out the tutorial on how to organise and add a dash of zen. Your work desk will thank you.
By: Ananya Kesh