cook
Love fusion desserts? Try this Paan Cake recipe
And it's green too — perfect for the holiday season!
Published 08.12.22, 06:33 AM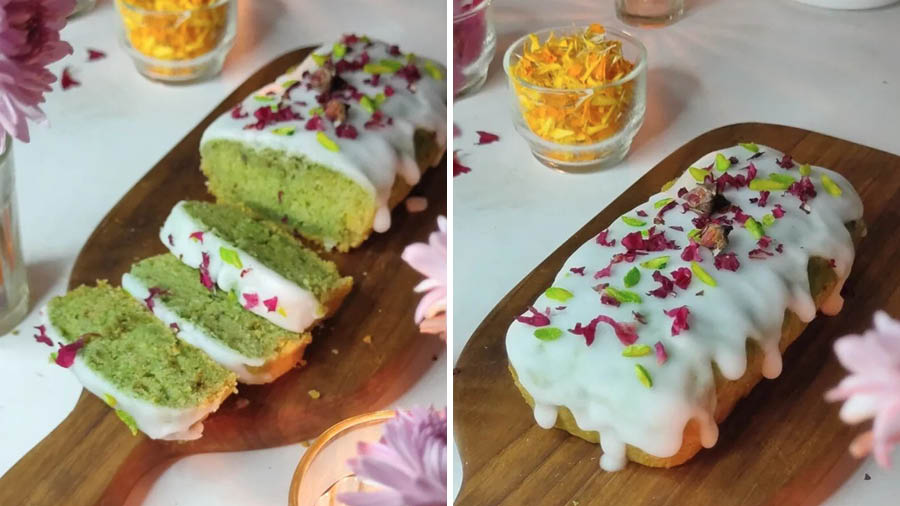 Image courtesy: Instagram
The flavours of a paan is undisputedly one of the most aromatic and floral ways to end a meal. So why not bring together these delicious flavours and put them in a cake? Instagrammer Shreya Joshi has created the perfect recipe for a soft, spongy and light cake that encapsulates all the flavours of a paan. With cardamom powder, a paste of meetha paan and green food colouring, this cake is a delicious sweet treat. She also shares her recipe for a frosting with powdered sugar, lemon juice, vanilla essence along with rose petals and pistachio for garnish. The best thing you might ask? You can easily make this cake in a pressure cooker too by following her lead.
— Aatreyee Mohanta