cook
This 'Lau pata-Chingri bata' needs to be made ASAP!
One dish on the Sunday spread sorted
Published 28.05.23, 10:07 AM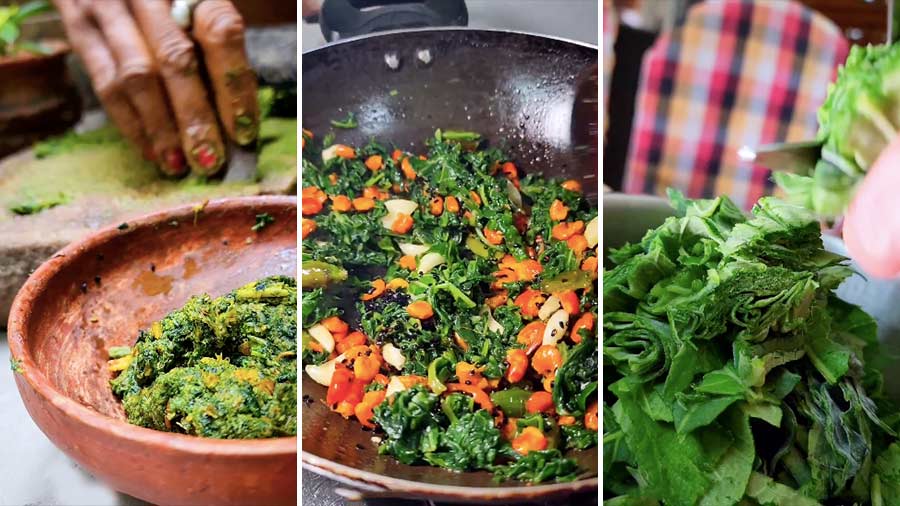 Image courtesy: @bongsoulmates/Instagram
Making a list of what all to buy from the Robibarer bajar? Add lau pata and chingri at the top of the list, and we'll tell you why. We've just found the easiest and tastiest lau pata-chingri bata recipe that is absolutely perfect for Sunday lunch. By the Instagram handle @bongsoulmates, the colours in the recipe are a treat to the eyes. And the simple ingredients promise a truly Bangali dish that takes us back to the time when our thakumas and didimas used to make all sorts of bata wonders on sheel-nora— right from daal bata for daaler bora to posto bata to go with gorom bhaat. Aah the nostalgia!
If you don't have access to a sheel-nora, go for the mixer grinder but don't skip making this recipe. It's just too yummy to give a pass.
— Pooja Mitra