cook
Start your week with a DIY negroni!
We love a good weekday negroni!
Published 12.09.22, 06:27 AM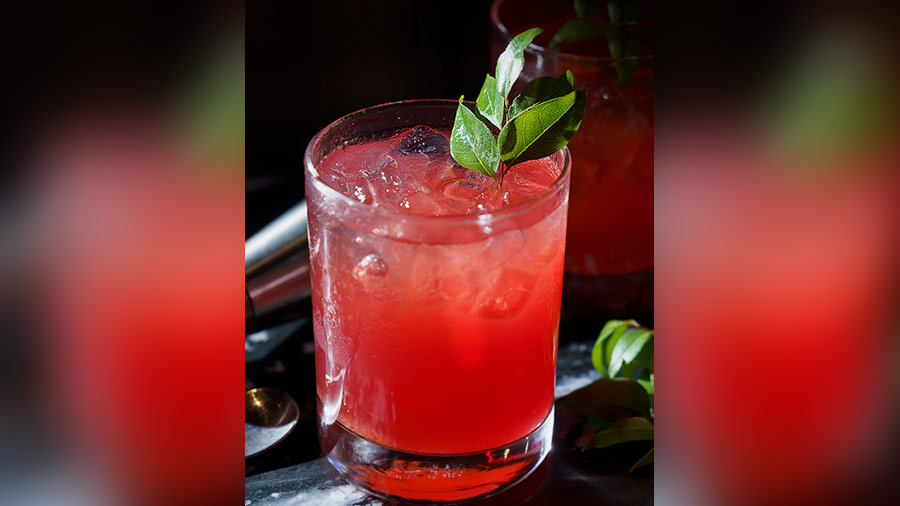 Fancy a pick-me-up to kick off your week? Try the Italian negroni which is traditionally made with Gin, Vermouth, and Campari and has a perfect balance of bitterness and fruity sweetness. You can even make one at home!
Curry Leaf Negroni
An ode to South India, the Curry Leaf Negroni is made with fresh curry leaves infused in sweet vermouth for 24 hours. The curry leaf garnish ties the whole drink together, bringing out fresh green flavours. Pair it with a Mediterranean Pizza or Baked Crab.
Ingredients
25ml Gin
25ml Sweet Vermouth
25ml Campari
Ice
A twig of curry leaf to garnish
Method:
Measure out the Gin, Vermouth and Campari into a cocktail mixer with ice. Add in curry leaves and muddle them. Stir it well.
Strain into a tumbler and add some fresh ice. Garnish with a tender twig of curry leaf.
Recipe courtesy: RCB Bar and Café