cook
It's time for some Maharashtrian Batatyachya Kachrya!
This crispy potato dish is a refreshing take on this versatile veggie
Published 31.03.23, 07:10 AM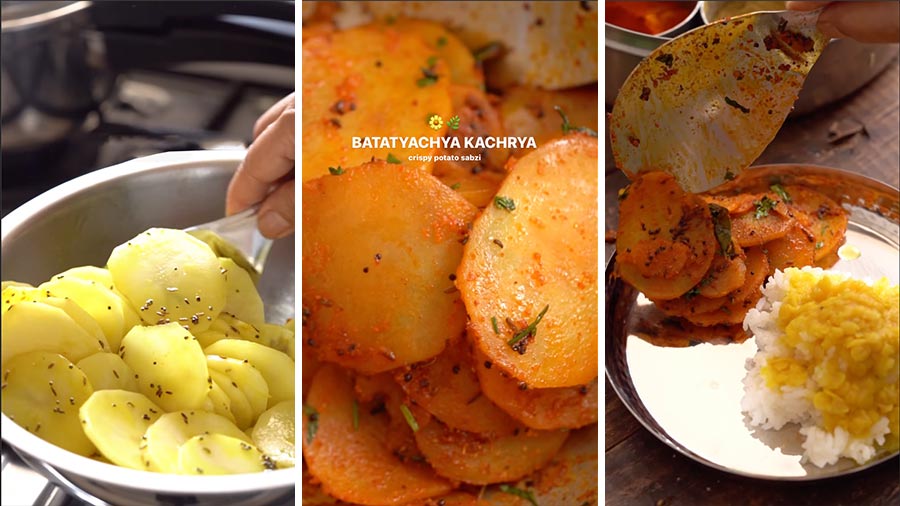 Image courtesy: Instagram
Purvi Shah, @iampurvishah on Instagram, has shared this easy Maharashtrian potato sabzi recipe, and you have to try it! The dish is called Batatyachya Kachrya and has strong flavours of mustard seeds, cumin seeds and curry leaves. Thinly sliced potatoes are cooked in these flavours along with asafoetida, Kashmiri chilli powder, coriander powder and garam masala. The potatoes soak up all these spices and get crispy when cooked making it the perfect companion to steamed rice and dal! So, next time you're feeling lazy but want a lip smacking dish for your meal, try out this easy recipe.
— Aatreyee Mohanta