cook
This one-pan dinner is easy, delicious and healthy!
Just pop it all on a tray and bake it in the oven
Published 08.02.23, 06:33 AM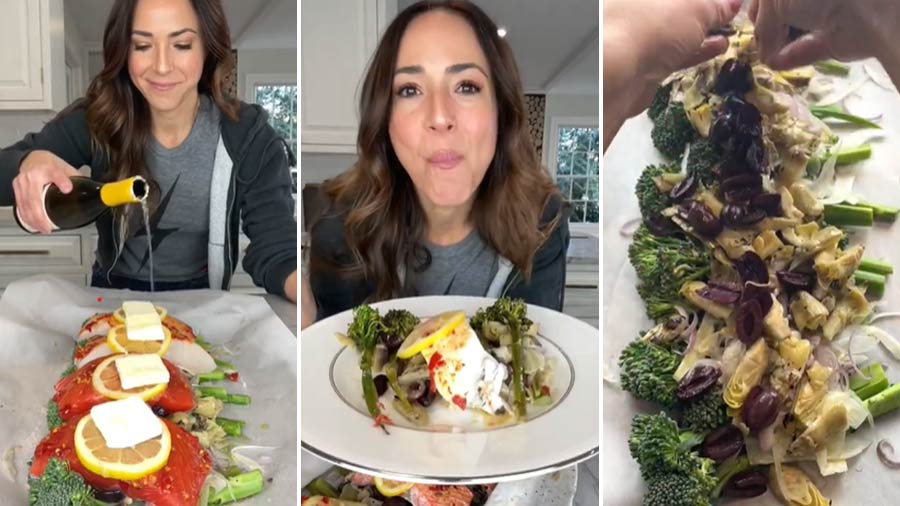 Image courtesy: Instagram
Love eating a healthy and delish meal but tired after a long day of work? Well, Ereka Vetrini (@erekav on Instagram) has a quick fix for you. Known for her easy, simple and quick recipes, this one-pan fish dinner is no different. She uses fillets of salmon and halibut (which can be switched out for basa fillets) and layers them on top of veggies like broccolini, fennel, olives and canned chillies, which you can substitute with pesto. The whole meal is cooked inside baking parchment paper which traps the steam inside letting the fish and veggies cook perfectly while ensuring they don't dry out. It's a great technique to use even for meal preps and a no-fuss dinner when friends come over. Try this out and use all of your favourite veggies and ingredients for a personal touch.
— Aatreyee Mohanta