cook
Treat your friends to Pooja Jhunjhunwala's Rasgulla Pudding recipe today
This no-bake dessert is not just easy to make, but yummy too
Published 02.06.23, 09:09 AM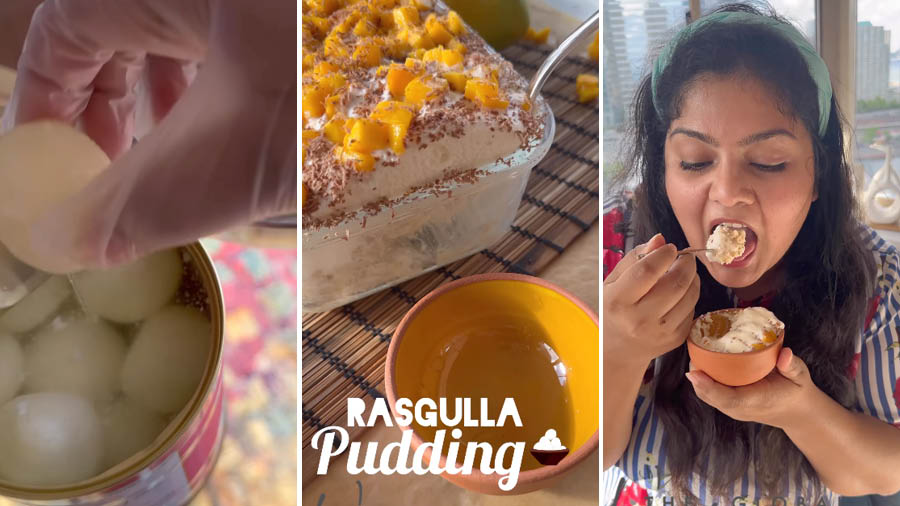 Image courtesy: @theglobalvegetarian/Instagram
Indulge your sweet tooth with Pooja Jhunjhunwala's decadent Rasgulla Pudding recipe this summer.
Known for the elaborate recipes on her Instagram account, @theglobalvegetarian, this is the first dessert Jhunjhunwala made, and fuses two classic Indian delicacies. Blending Bengal's favourite mishti, rasgullas, with our national fruit, mangoes, this no-bake dessert also packs in the crunch of biscuits and the smoothness of vanilla ice cream.
The beauty of this dessert is how it balances multiple sweet flavours without overpowering you, making you want more with each bite. Moreover, the recipe is so simple that even a 5-year-old can ace it!
— Vedant Karia