cook
What if you could have a Dairy Milk flavoured ice cream?
Tanya Mehta has devised a sinful twist to the classic chocolate
Published 09.06.23, 09:14 AM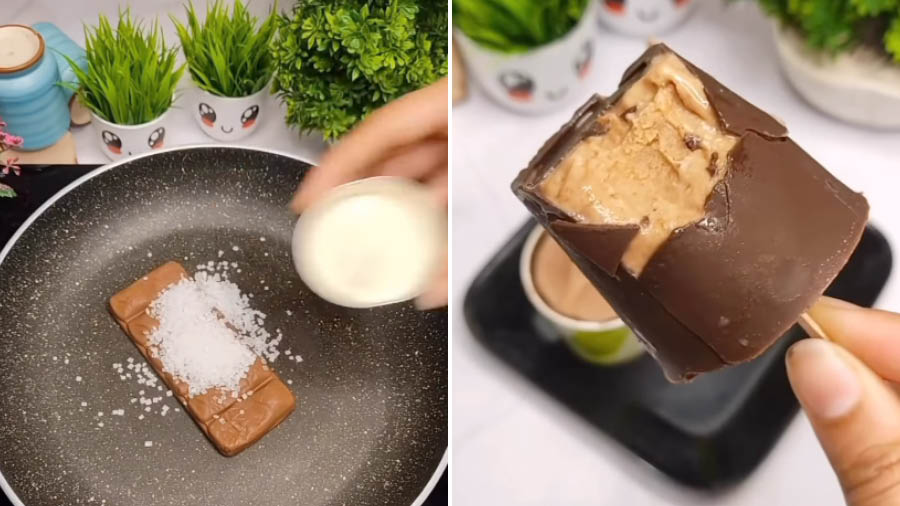 Image courtesy: @tanyakitchendiaries/Instagram
Few things are as unifying as India's national chocolate, the Cadbury Dairy Milk.
Tanya Mehta of @tanyakitchendiaries has given a unique twist to the classic dessert. Her recipe for a Dairy Milk ice cream is even more welcome, given this unrelenting summer.
Mehta first adds some sugar and milk to the sinful Dairy Milk Silk, melting it into a pan and mixing it till it has a golden brown colour. She then adds molten chocolate to a glass and spreads it to the sides, before adding the Dairy Milk mix to it. Once covered and frozen, this becomes a perfect Chocobar-esq Dairy Milk ice cream!
— Vedant Karia