cook
Warm up your winter evenings with some Chicken Soup!
This Chicken Soup recipe by Sanjana Das is filling and can be prepared in just one pot
Published 23.01.23, 07:15 AM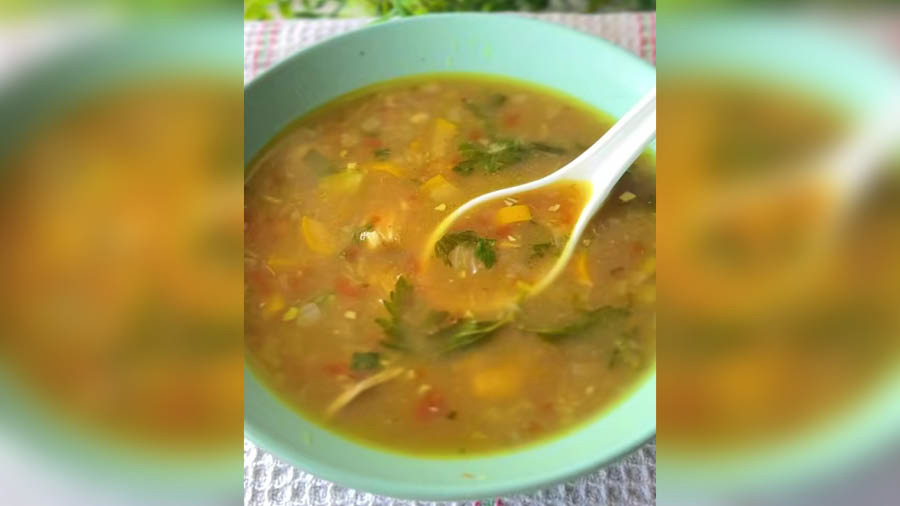 Image courtesy: Instagram
With the last stretch of winter seeing a dip in mercury, you deserve to be treated to something warm and fuzzy. Food blogger Sanjana Das has the perfect One-Pot Chicken Soup recipe to pepper up your chilly mornings. Packing chicken cubes, onion, garlic, ginger, celery, zucchini, corn, tumeric and carrot, this blend has a diverse flavour profile that soothes both the throat and the heart. And the best part, you don't need to spend an hour doing dishes over it!
— Vedant Karia