cook
Enjoy crispy, gooey fried eggs at home!
Follow this recipe to make some ultimate fried eggs at home
Published 25.09.23, 09:25 AM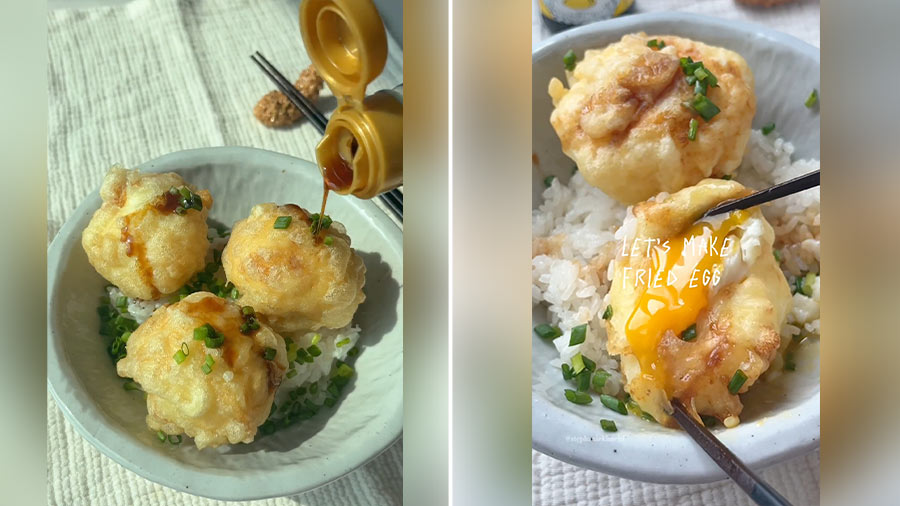 Image courtesy: @stephaniekimchi/Instagram
Still pondering what special to cook on a lazy day? You might be craving for something simple, yet comforting and tasty. To make your life easy, @stephaniekimchi is here with an awesome recipe with eggs that's also unique. Crispy on the outside and gooey on the inside, this fried eggs recipe is so delectable! The hack to round, crispy eggs is freezing them raw. With the simplest of ingredients and easiest method, make yourself these eggs and enjoy with some herbed rice or buttered buns. Break open the crispy layer and watch the golden yolk flow out.
— Jaismita Alexander
Want to get featured in the Try This Today section of My Kolkata? Mail us at trythistoday@tt-mykolkata.com