cook
Are you up for some Bandel Cheese Curry today?
Chef Ranveer Brar's recipe is sure to light up our kitchen with this easy, cheesy curry
Published 06.06.23, 09:19 AM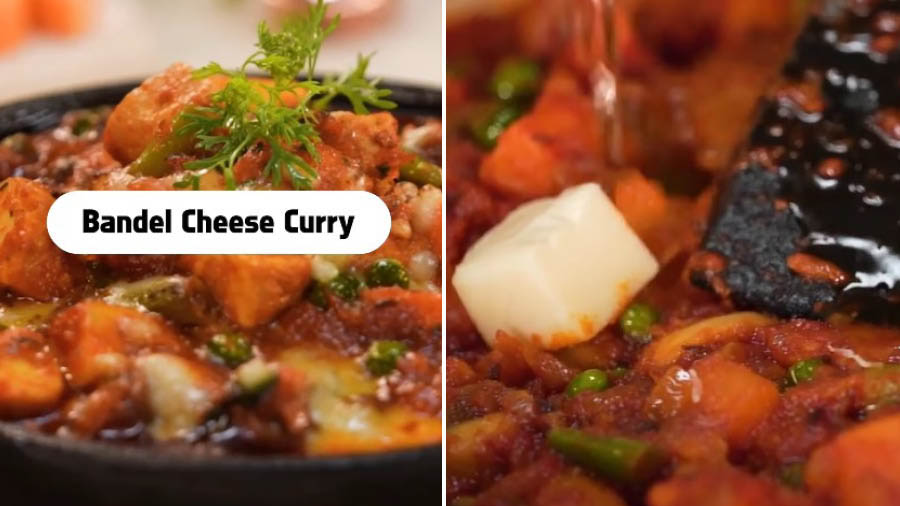 Image courtesy: @ranveer.brar/Instagram
Ranveer Brar is back with another sinful recipe, and we can't wait to bring out our chef's apron!
The chef shared an Instagram reel of Bandel Cheese Curry, which had our taste buds dancing in joy. The gravy is a mix of vegetables like onions, beans, carrot and green peas which are sauteed together. Some ginger garlic paste is added along with a host of Indian masalas like red chilli and turmeric, with some tomato puree to work its magic. The not-so-secret game changer? Some processed cheese cubes and smoked Bandel cheese to top it off.
The gravy takes barely 30 minutes to put together, and adds much more personality to your roti or rice!
— Vedant Karia