cook
Don't delay making this yummy Instant Grape Pickle
Tart, spicy, sweet and full of flavour!
Published 30.03.23, 06:56 AM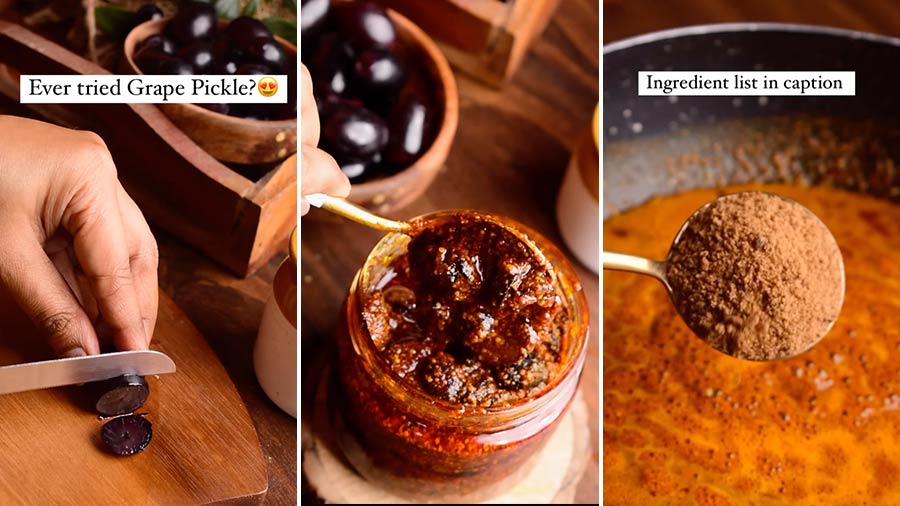 Image courtesy: Instagram
Meghana Kadu, @chef_modeon on Instagram, has quite a unique recipe for you. With summer bringing in fresh produce, it's time to try this instant grape pickle recipe. Made with red grapes, this recipe has many spices like fenugreek for a hint of bitterness, powdered yellow mustard seeds for spice, asafoetida for aroma and turmeric for colour. The recipe also calls for chillies to balance out the tartness of the fruit along with jaggery for a slight sweetness. Make a jar of this pickle and enjoy it with your meals, and don't forget to share a jar with your friends and family too!
— Aatreyee Mohanta