cook
Learn how to make a Bengali version of your favourite Scotch Egg
Trust us, it's yummy and full of flavours
Published 30.05.23, 09:08 AM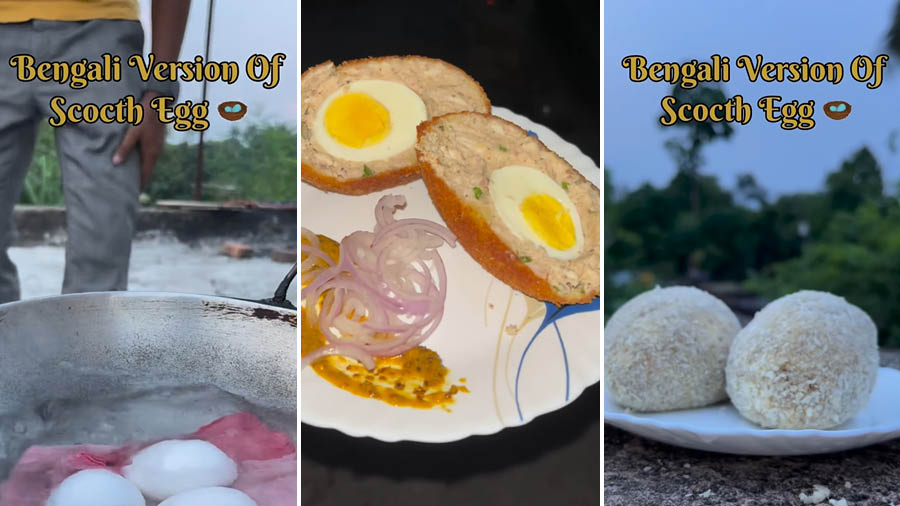 Image courtesy: @realflavoursofbengal/Instagram
A Bengali's love affair with eggs is as old as time. Popular Instagram recipe page @realflavoursofbengal has come up with a quintessential Bengali twist to the much-loved Scotch Egg.
The recipe involves slightly boiling the eggs, while you add a host of Indian spices to minced chicken. After this, the eggs are coated in the chicken, followed by another coating in Panko breadcrumbs. After deep frying the eggs properly, they are served with kashundi and onion!
For a deep dive into all the ingredients and preparation, along with the Bengali 'tadka', check out the Instagram reel.
— Vedant Karia