cook
Bhuna Khichuri by Bong Eats
Add this 'niramish' khichuri to your Lakshmi Puja menu
Published 20.10.21, 07:35 AM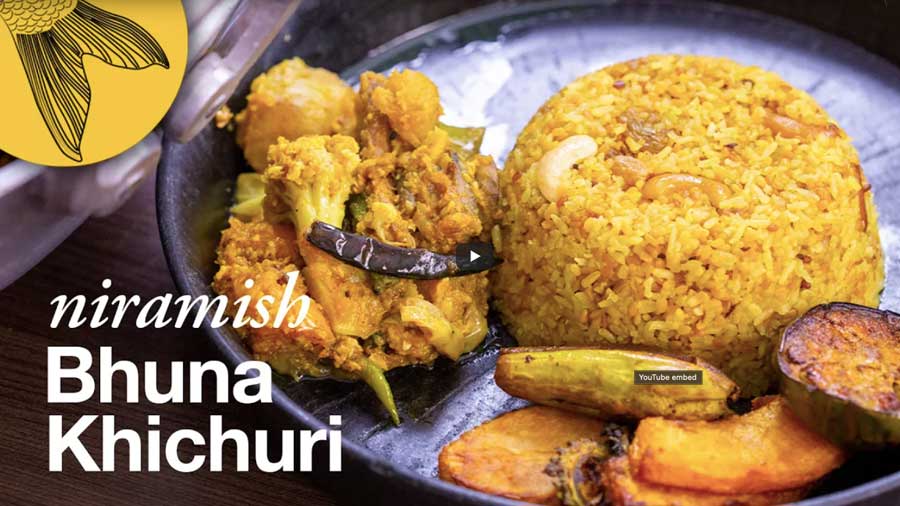 Image courtesy: Bong Eats website
The timeless combination of gobindobhog rice, moong dal and dollops of ghee gets some surprising new companions – cashews and raisins – in this Bhuna Khichuri recipe from Bong Eats. The result is a delicious spin on a traditional recipe that teams up perfectly with some labra and gorom begun bhaja.
An all-time favourite in Indian kitchens, the humble khichuri is mandatory in many Bengali households on the day of Lakshmi Puja. While the Bhuna Khichuri recipe is a little on the drier side, for those who are fans of the slurpy variant of this dish, try out the Bhoger Khichuri recipe instead.
Finish your meal with a generous serving of or tomato chutney before you settle in for that comfortable afternoon siesta (a.k.a 'khichuri ghum')!
- Pooja Mitra