With Holi festivities all done and dealt with, now's the time to deal with the after-effects of all that colour, sun tan and what not. If you're someone that played with fierce fervour, you're most definitely in need of a cleaning and repair treatment for yourself.
To make your job easier, The Telegraph rounded up some of the salons in the city and got you their latest offering to deal with post-Holi detox.
Bblunt Kolkata
1. Dermalogica Facial: Cruelty and paraben free, this is a unique gentle cleaning and exfoliating facial treatment from the popular brand Dermalogica. The idea behind the facial is to soothe the skin while ensuring deep cleaning from within. In fact, the products are designed to suit sensitive skin and are ideal if you're someone who's scared of trying facial simply because they irritate your skin.
Pocket pinch: Price on request
Duration: 120 minutes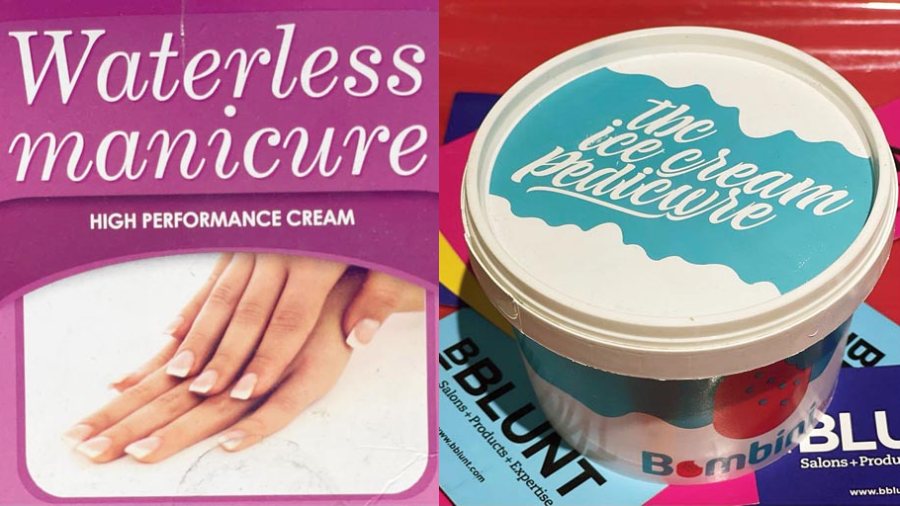 2. Waterless Manicure and Bombini Pedicure: The bomb pedicure soothes and nourishes your feet while also giving it a cooling effect. The candy and ice cream variants of products are a huge hit with most patrons. The waterless manicure is a glove-style manicure that ensures your hands are supple and soft, while also removing all the dirt and tan. Try them together and you'll have fresh and fab-looking hands and feet.
Pocket pinch: Price on request
Duration: 90 minutes
Available at: Bblunt Kolkata
35, Supra Court, Lansdowne Terrace, Off Sarat Bose Road
Call: 83348 81444
Irum Makeovers Salon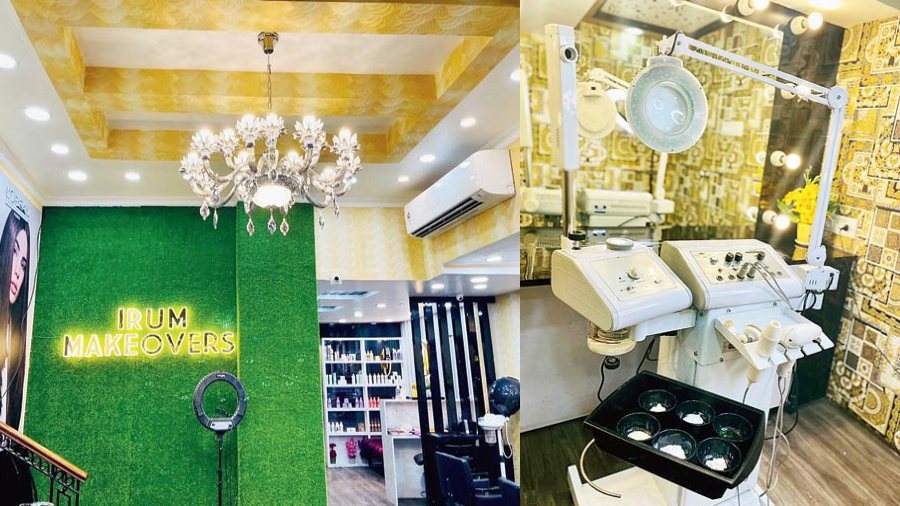 Skin and Body Polishing: Here's an advanced treatment for those on the lookout for some instant glow and replenishment for their skin.
The skin and body polishing treatment is one that uses a mechanical device that helps exfoliate and extracts clogged pores, diminishes dark patches and irregularities in the texture of the skin. Polishes and smoothens skin, thereby giving a radiant glow. It is done on face as well as the full body. Your skin will most definitely thank you for this much-needed respite that works from not just the surface layer of the skin but also from within. Before you get the treatment done, check with the salon expert regarding allergies and skin conditions, if any.
Pocket pinch: Face polishing at Rs 2,499 and body treatment at Rs 3,999.
Duration: 60 to 120 minutes
Available at: Irum Makeovers Salon; 21B Royd Street (off Park Street)
Contact: 8240163552
Eyecatchers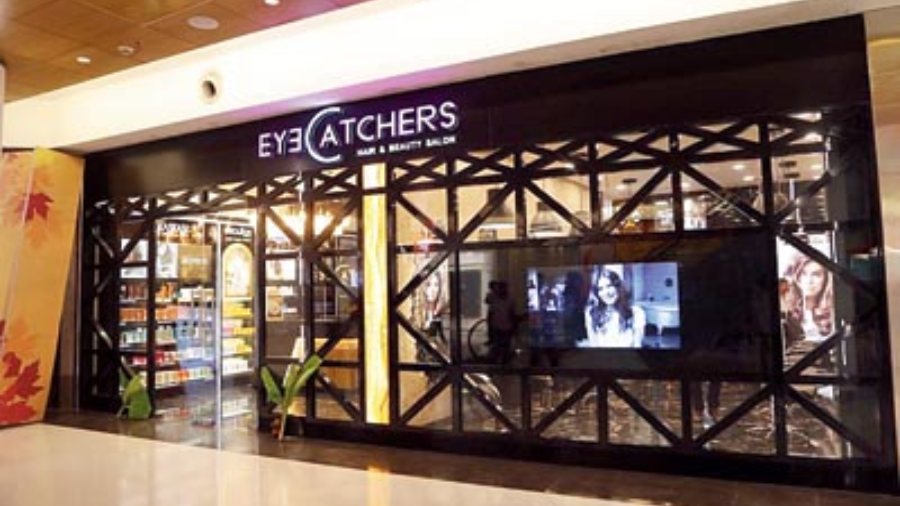 1.Algotherm's Algotherapy Cleansing Clarifying Revolution Treatment is the ideal skincare facial post-Holi. This facial is a sensorial experience of 11 steps. Deep cleansing, clarifying, brightening and hydrating are some of the steps in the treatment to help detox, hydrate, balance and re-energise the skin.
Pocket pinch: Rs 6,000-plus
Duration: 75 minutes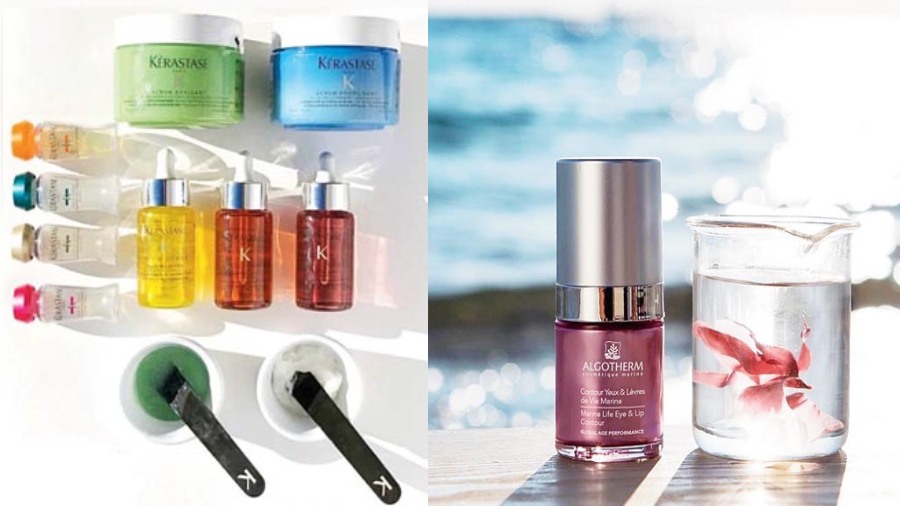 2.The Kerastase Ultimate Bespoke Hair & Scalp Care Ritual: This treatment starts with a sensorial deep cleaning done with a mix of Fusio Scrub + Essential oil. It is followed by a stimulating and detoxifying massage with a multi-masking and care layering for the entire length of the hair using a Fusio Dose Concentrate along with two types of masks to address the need of both the hair and the scalp.
Pocket pinch: Rs 5000-plus
Duration: 75 minutes
Both the treatments available at: All Eyecatchers branches.
Elan ladies beauty salon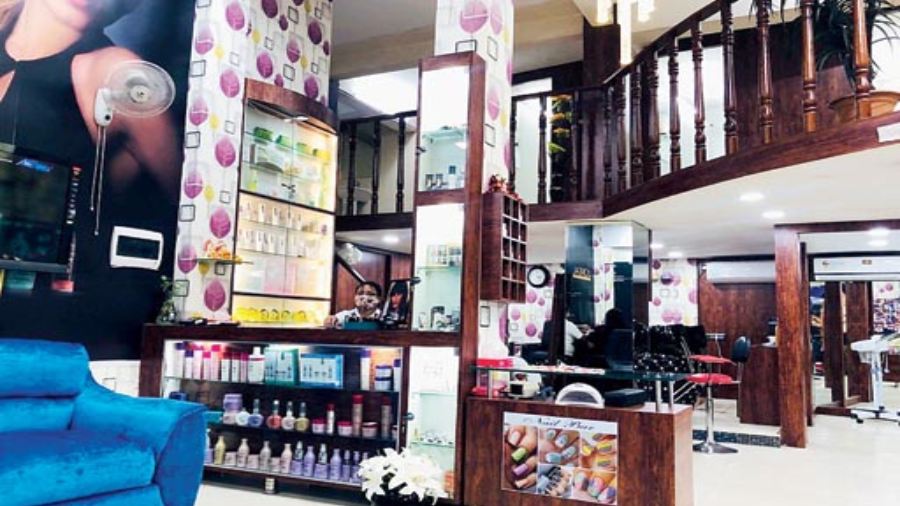 1.Gold Spa Therapy: It turns dry and damaged-looking hair into shiny and glowing hair. Hair becomes extremely healthy. The treatment also minimises hair-fall to a large extent. This cream-based treatment is ideal for those who have gone all out with colours this Holi. In fact, you can also schedule sessions of the same to turn it into a bi-monthly/monthly treatment ritual. The treatment uses a range of products from the GK brand.
Pocket pinch: Rs 3,000-plus
Duration: 75 minutes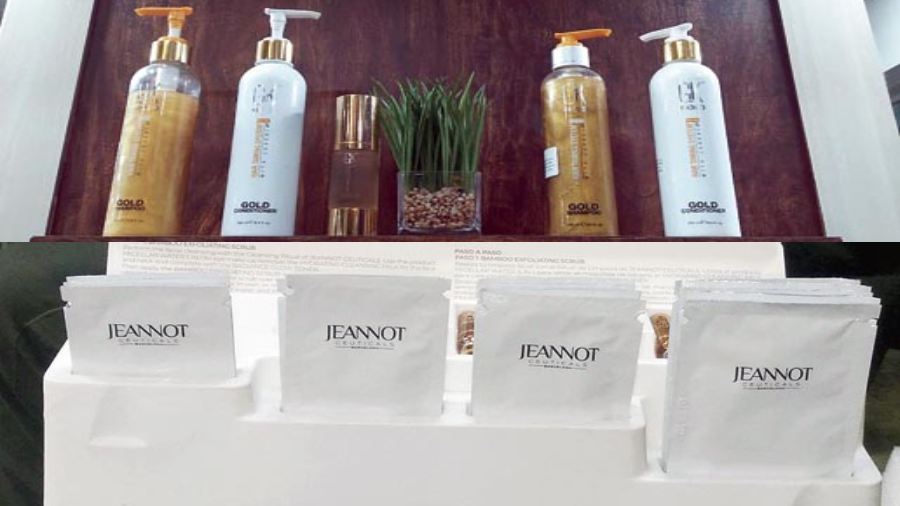 2.Jeannot Ceuticals Facial Therapy: These products have been designed and manufactured by premium European skincare brand Skeyndor. The facial is designed to remove dirt and help in deep cleaning the skin while also nourishing and hydrating it. It has no harsh chemicals that interfere with the balance or texture of the skin.
Pocket pinch: Rs 4,000-plus
Duration: 90 minutes
Both the services are available at:Elan Ladies Beauty Salon
71,Vinoba Bhave Road (James Long Sarani, near Taratala)
Timings: 9am to 8pm
Contact: 9903992858
Ftv Salon And Café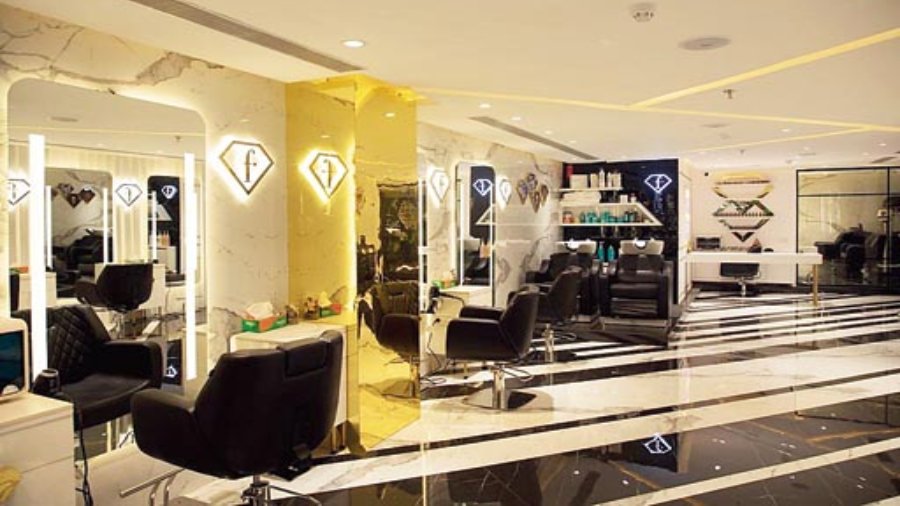 1.Moroccan Spa Repair Treatment: This treatment comes in different formats for different hair types. We'd recommend going in for the repair version of this spa that is ideal for damaged as well as chemically treated hair. It begins with a cleaning and hydrating shampoo session, followed by a hair mask that is accentuated with oil. Following this application, the client is asked to wait it out for at least 30 minutes before it is washed off so as to allow the product to permeate the hair follicles.
Pocket pinch: Rs 3,000-plus onwards depending on hair length and volume
Duration: 75 minutes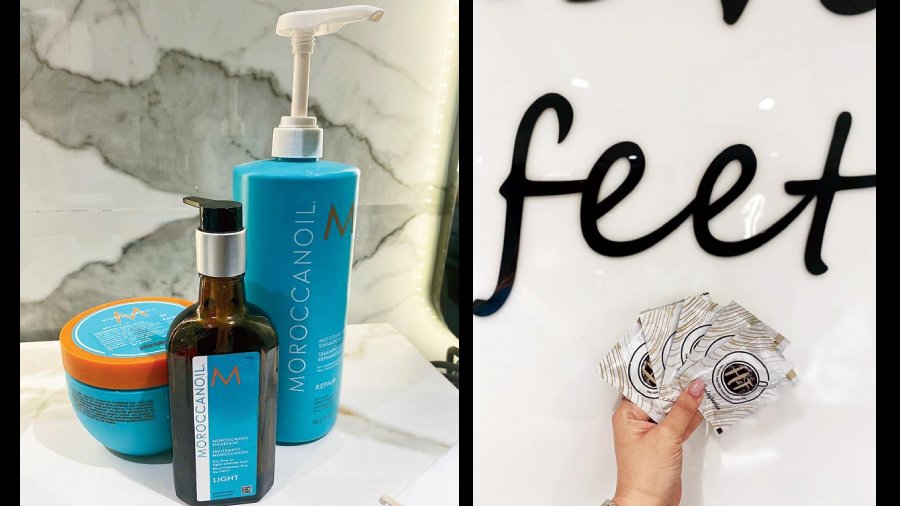 2. HnF De-tan Pedicure: Post-Holi feet can be in much need of attention. We suggest trying out this ultra-cleaning pedicure that begins with a warm soak, followed by a methodical scrubbing of dead skin, exfoliating scrub, massage as well as a de-tan pack. Your feet will feel super refreshed and relaxed after this indulgence.
Pocket pinch: Rs 1,500-plus
Duration: 60 minutes
Available at: FTV Salon & Café
Block B, Ground floor, 22 Camac Street
Timings: 11am to 8pm
Contact: 72080 07266 for more post-Holi offers