Who doesn't love a warm, romantic candle-lit winter night, with barbeque? Warm up your cool winter evenings at RaajKutir Swabhumi this year. The Swig Courtyard is hosting winter barbeque till February 28, 2022 (7pm to 10.30pm). With live stations spread all across, the menu is filled with sizzling and delectable items. There are four varieties of meat and fish cooked in different styles for you to choose from, then they also have another live station with eight vegetarian items, for all the vegetarian food lovers.
Apart from all the grills, they have another dedicated live station for pizza. Choose your own toppings — from bell peppers to chicken sausage, broccoli to extra cheese.
Multiple varieties of bread with different kinds of dips and cheese are also a part of the menu.
The main course has a wide spread of items. End the evening with some soul-rendering live music as your savour sweet delights.
"To ensure changes to the palate of the customers, we will keep changing the preparations, keeping the matrix the same. For example, as promised in the menu, there will be hummus. The kind of hummus, however, will change every week," said chef Sumanta Chakraborty, corporate chef, Ambuja Neotia Hospitality.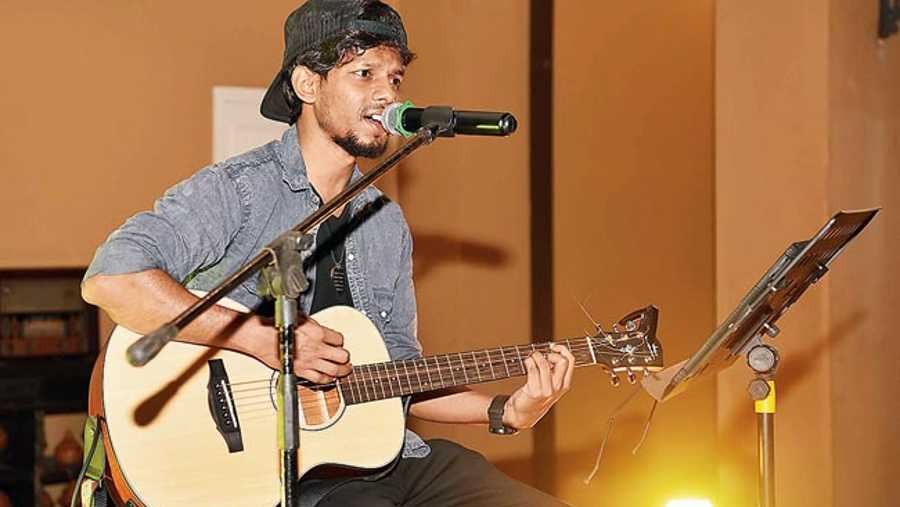 What: Winter Barbecue
Where: The Swig Courtyard
On till: February 28, 2022
Timings: 7pm to 10.30pm
Pocket pinch: Rs 1,499/person; Rs 749/kid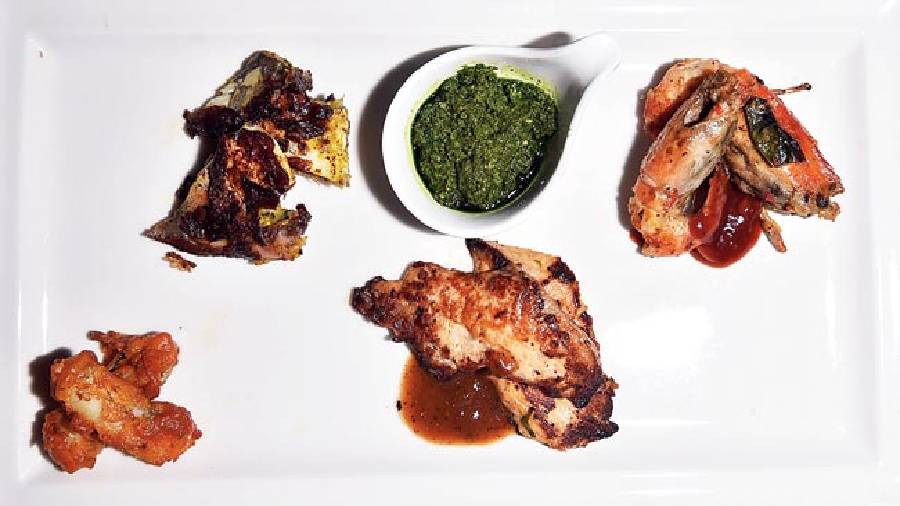 The fish counter is a seafood lover's paradise. Starting from pomfret, the four varieties of grilled fish at the live counter will make you hungry for more.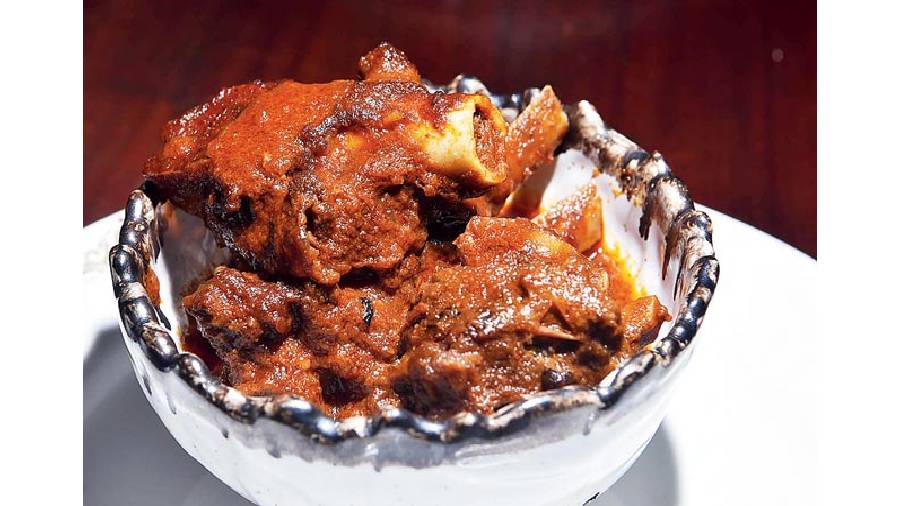 That feeling when the mutton slides off the bones and melts in your mouth? This mouth-watering Mutton Curry is rich in taste and will surely start a party on your taste buds.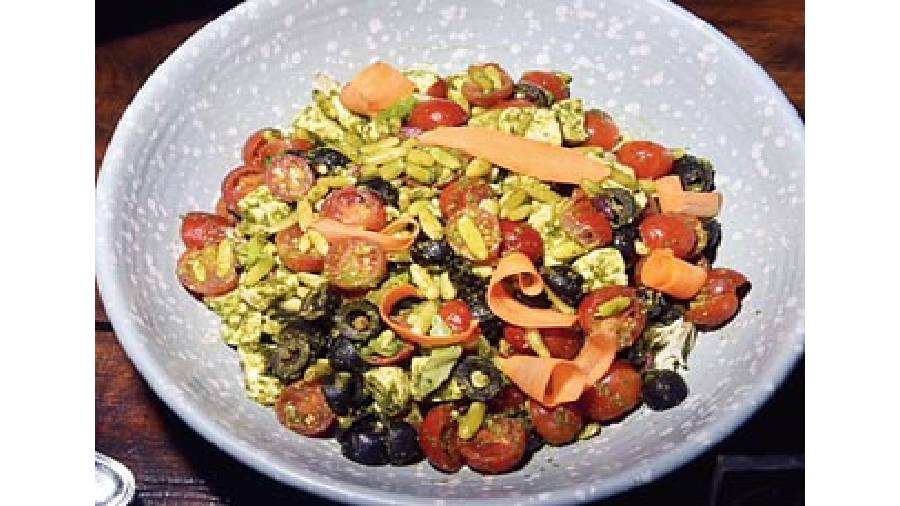 Try the nutty and yum Tomato & Black Olive Salad with pesto, rocket and pine nut if you are looking for something light, delicious and healthy.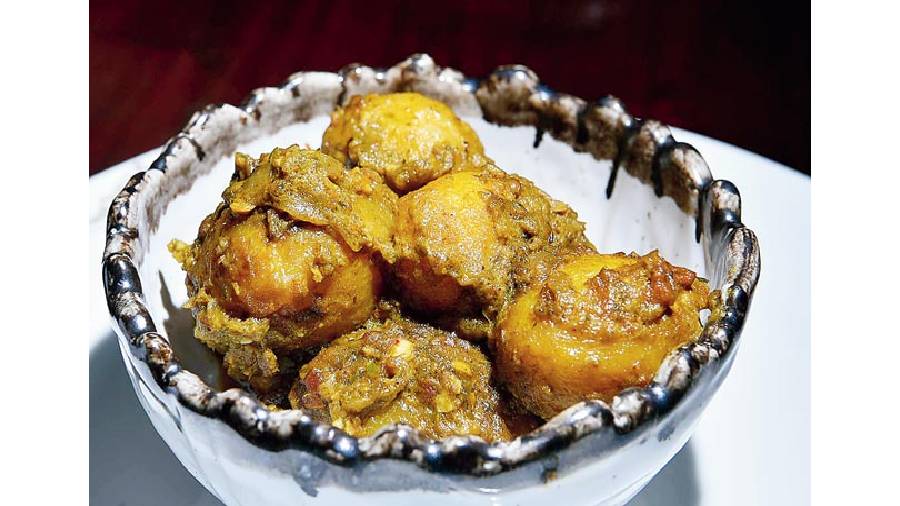 Aloo Do Piaza can be savoured with pulao or with any Indian bread of your choice with a dollop of butter.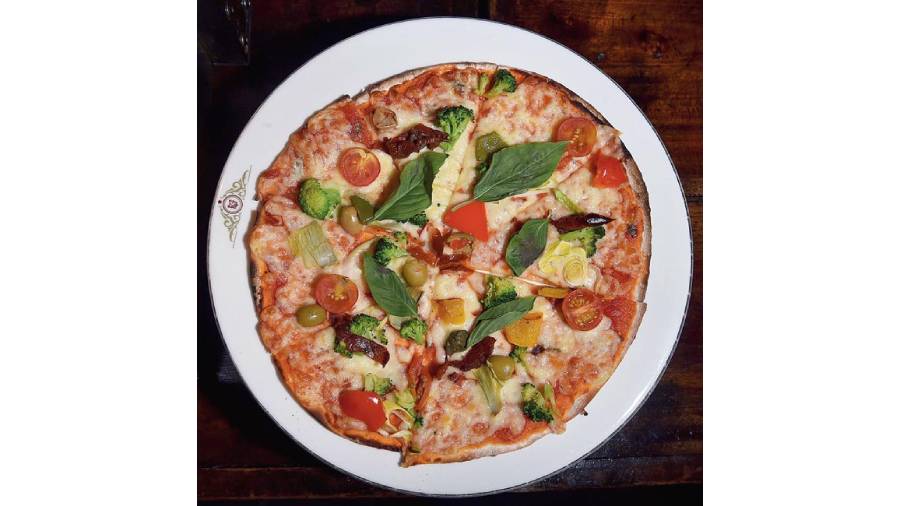 Who doesn't love pizzas, customised to one's own liking? Select your own toppings, and enjoy your beautiful, fresh thin crust pizza! We loved this one with broccoli, sun-dried tomatoes, basil leaves, artichoke and cherry tomatoes.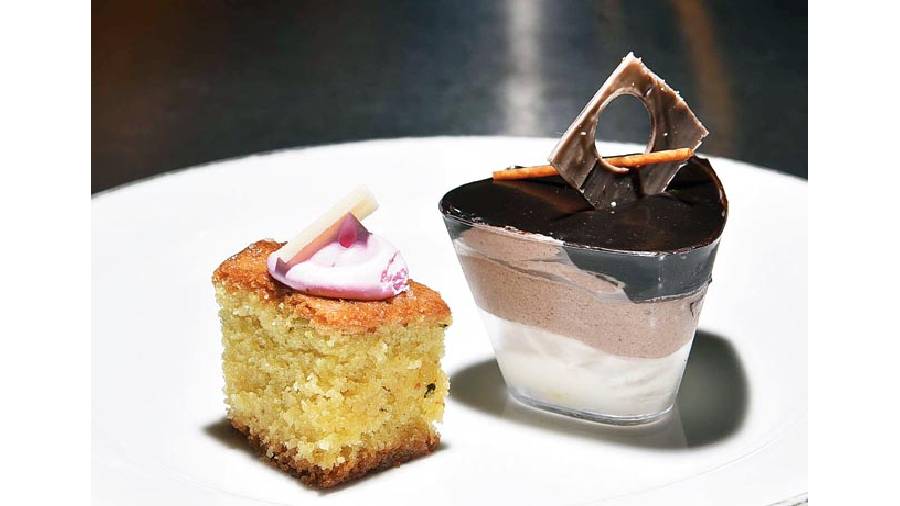 Seal the deal with some sweet pleasures like Mango Basil Cube and White and Dark Chocolate Mousse! This mango basil cube's unique texture and white and dark chocolate mousse's delicious flavour will bring a happy ending to your evening.
Pictures: B.Halder