The city is finally feeling the winter chill and the demand for fulfilling meals while soaking in the winter sun is on the rise. To cater to your Sunday cravings, Club Fenicia has created the Le Grande Sunday Brunch menu. With an eclectic mix of tastes and flavours, one can choose from a plethora of offerings. The food has been sectioned into various stations, such as for appetisers, desserts and so on.
"Le Grande Sunday Brunch is a celebration of good food, music, mocktails and cocktails with friends and family. The spread ranges from East to West where we start with Japanese sushis, sashimis, Indian kebabs, Mediterranean dips and mezze, and move on to French omelettes, Tuscan pastas, Arabic shish touk and the list is endless. The list of desserts is even more interesting where you indulge in sinful bowls of chocolates, fruits, pavlovas, macaroons, baklavas, frangipani and so on. So, eat drink and be merry, chi mangia bene viva bene, one who eats well lives well," said Suman Chakraborty, general manager, Club Fenicia.
More about it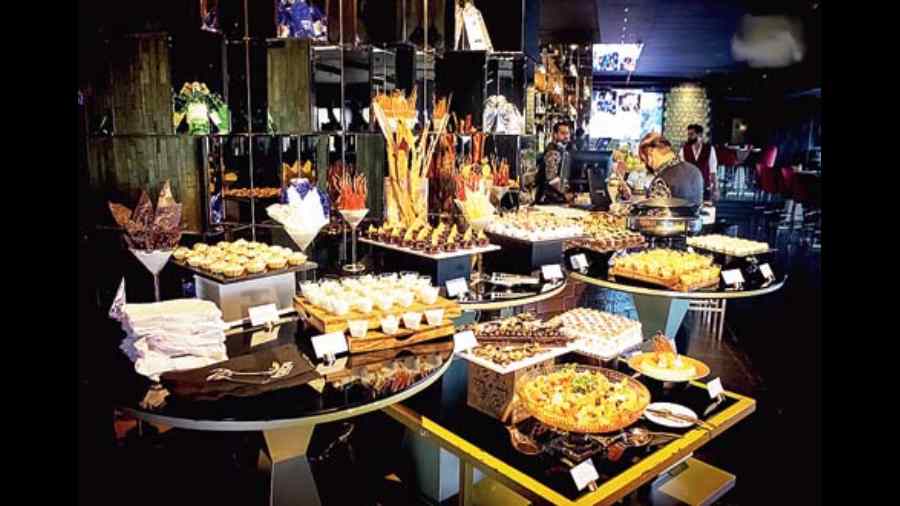 Dessert lovers can feel themselves drawn towards this luxurious spread that had a assortment of desserts, each distinctive on its own with exotic and traditional ingredients.
What: Le Grande Sunday Brunch
Where: Club Fenicia; Godrej Waterside, Tower 1, 10th Floor, DP Block, Sector V, Salt Lake
When: Noon to 4pm (every Sunday)
Pocket pinch: Rs 3,400 without alcohol, Rs 4,800 with alcohol
Chocolate and Red Velvet Tart: A combination of two favourite flavours, these bite-sized desserts are for when you are feeling full already but do not want to miss out on something sweet.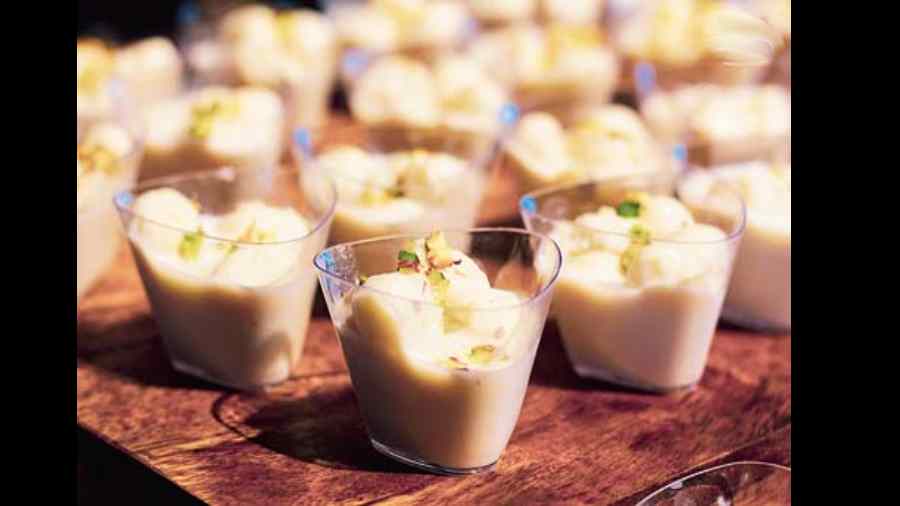 Angoori Rasmalai: These cup-sized delights are the perfect end to any meal. Conveniently plated, the classic and creamy taste of the rasmalai is filled with notes of nostalgia and love.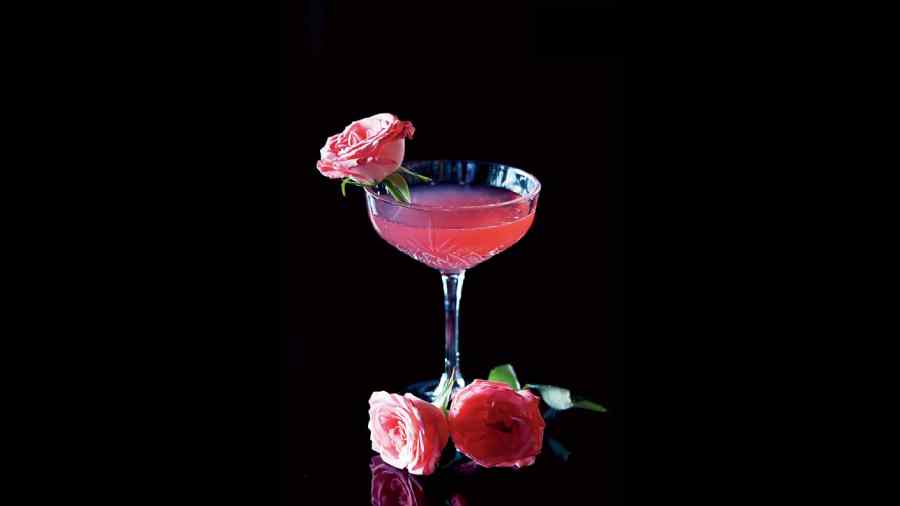 Floral Bouquet: This pretty drink is bourbon based to keep you warm during winter. It also has rose petal extract and paan-flavoured cardamom, which gives it a unique twist.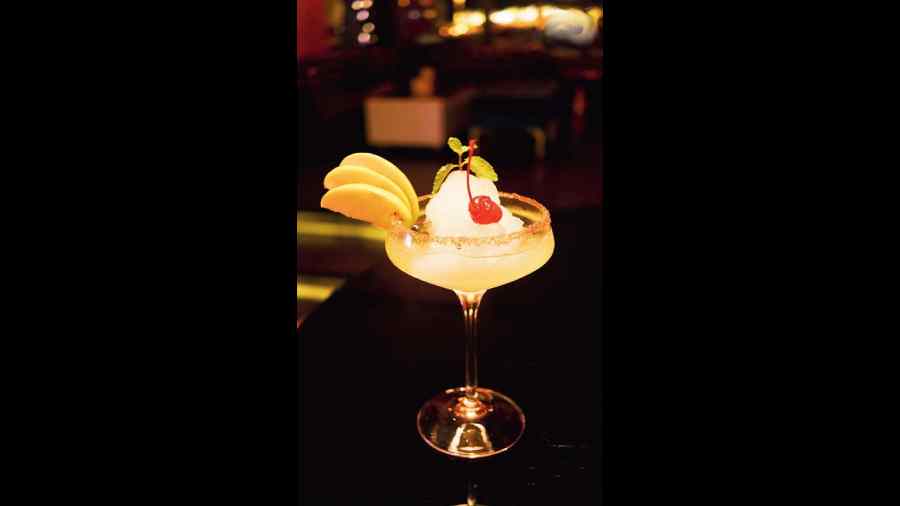 Green Apple Martini: If you are a fan of vodka, do not miss out on this one. Besides the characteristic sharp taste of vodka, you will also find green apple juice and lemonade in the mix.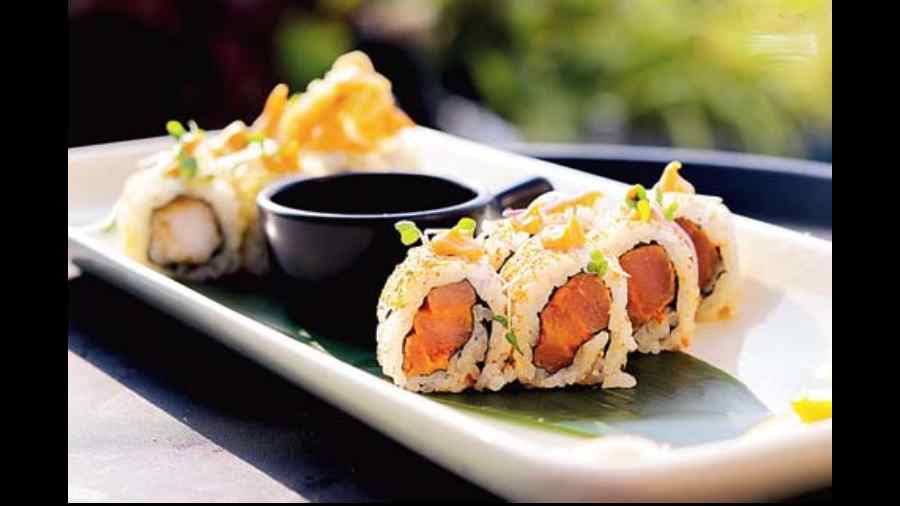 Ebi & Salmon Maki Rolls: If you are a sushi lover, there's lot to choose from. Wrapped in rice, the Ebi and Salmon maki rolls are healthy and perfectly made sushis.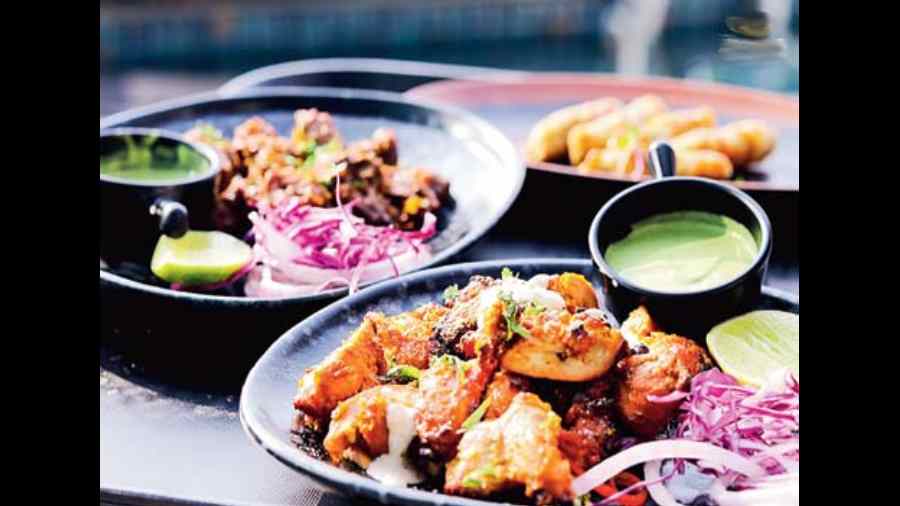 Kebab Platter: Cold winter and hot kebabs! Munch on juicy and flavourful kebabs from this platter. There are options aplenty to choose from.
Pictures: Club Fenicia