A building in north-central Chittaranjan Avenue that you would not otherwise spare a second glance, houses Kolkata's Myanmar Buddhist Temple. On 10 A, Eden Hospital Road, next to a statue of Rana Pratap on his horse, close to Central metro station, two signboards in English and Burmese alert visitors to the existence of this almost century-old temple. This is one of the many little-known Buddhist sites in the city.
The footpath and the ground floor are encroached by several shops and the gate is usually shut, but ringing the bell alerts the caretaker, who welcomes you inside. At the end of a winding staircase, on the top floor, is a small decorated shrine with a magnificent statue of Lord Buddha.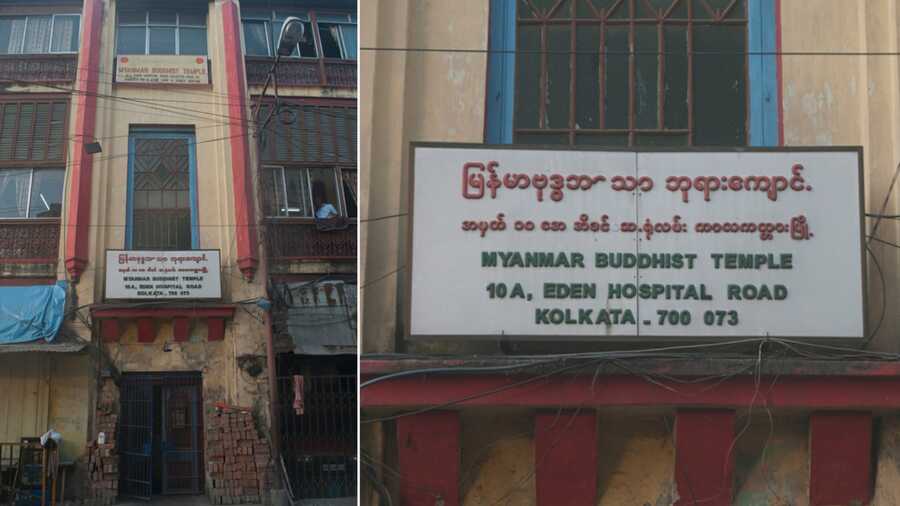 The crowned, gilded Buddha statue with a white face sits on a golden throne. The lit-up altar also has several other statues, including some of Buddha, along with coloured candles and incense sticks.
The unique feature of this statue, apart from its golden attire, is that it can be quickly dismantled into five separate pieces and packed in a small suitcase ready to br transported. This was in case the temple had to move the statue during an attack. Supposedly there are only five such Buddha statues in the world, and this is the only one outside of Myanmar.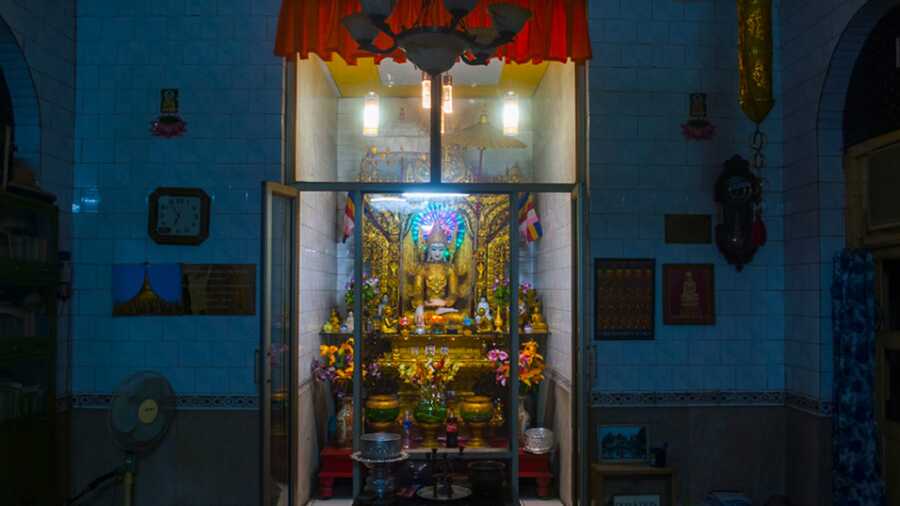 This was not established solely as a place of worship in the beginning, but as the Burma Buddhist Dharamsala by U San Min, who reportedly bought the building for Rs 47,000 in 1928. Now, the ground floor is let out to business establishments and the first floor serves as a guest house for Burmese monks and students. The complex also has a small library housing several Buddhist texts.
Interestingly, the Myanmar Buddhist Temple of Kolkata finds a place in literature in Amitav Ghosh's best-selling work, The Glass Palace: A Novel. The temple is mentioned as the favourite haunt of protagonist Rajkumar, who has a connection with Myanmar and finds the temple to be an oasis of peace in the middle of a busy, chaotic city.
Rangan Datta is a mathematics and management teacher by profession and a travel writer and photographer by passion. He has been addicted to discovering off-beat places since his undergraduate days at St. Xavier's College. Blogging and contributing to Wikipedia are his other passions.