Enjoy a dinner under the night sky, bask in winter's afternoon sun or engage in an evening tea adda with a view of the sunset sky. Social Hideout adds a slice of nature to your cafe experience. Spread across 2,000sq ft, its interiors are inspired from the decor of European cafes and is done up in classic tones of white, black and beige with a dash of pink and purple. Floral decor and chequered flooring complete the look. The multi-cuisine menu serves a wide variety starting from Continental and Chinese to Mediterranean, Italian and fusion food. The food can be paired with coffee, shakes or mocktails from the beverage menu.
"Due to the pandemic, we missed out a lot on socialising. We want to provide our customers a safe and hygienic place with a beautiful ambience and delicious food to rekindle that spirit of socialising. The ground floor level with a glass-covered atrium is what makes us stand out. People can have different experiences throughout the day. Having worked in the F&B industry for around seven years abroad, I wanted to bring a new experience for Calcutta people. Social Hideout is a place meant for all age groups. Whether it's a date, kitty party or a family gathering, the sober ambience is soothing for all. We will soon introduce a special high tea experience as well," said Md Khaleequzzaman and Md Asif, partners, Social Hideout.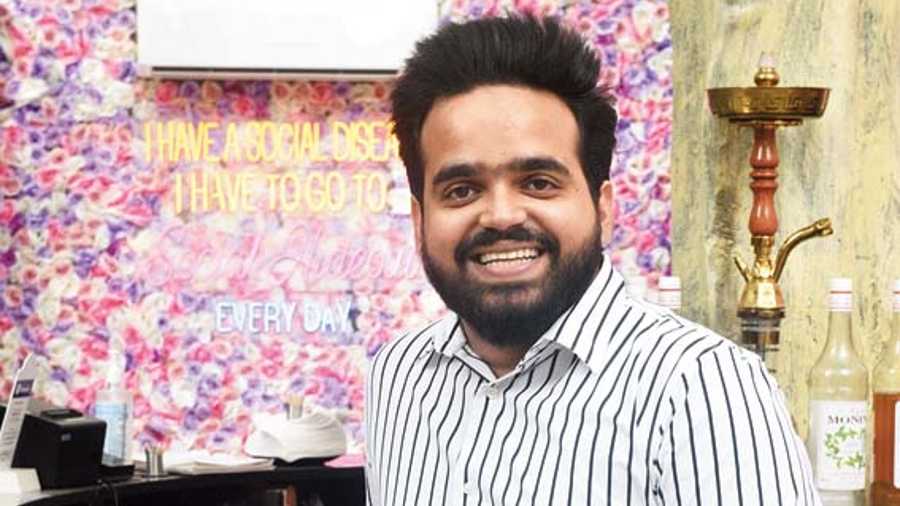 Md Khaleequzzaman
More about it
What: Social Hideout
Where: 8B, Maharaj Nanda Kumar Road, Lake Market
Timings: Noon to 10. 30pm
Meal for two: Rs 1,000-plus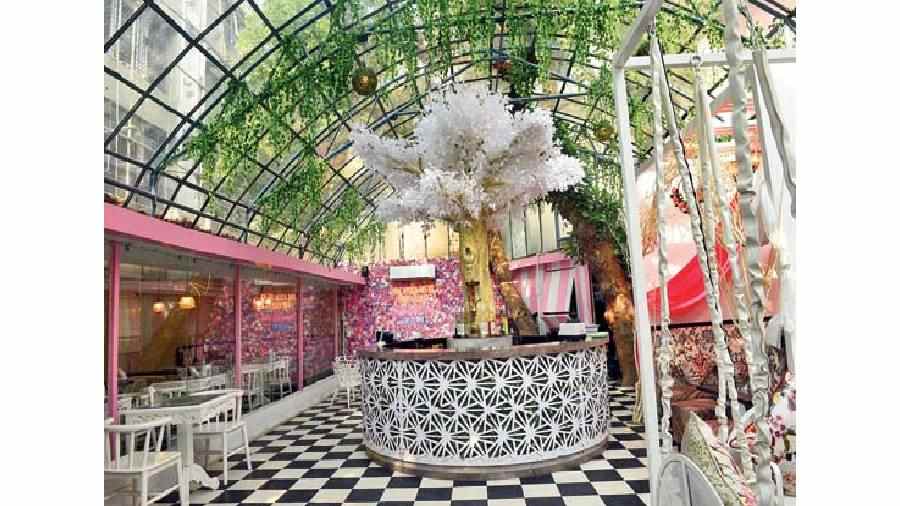 The atrium which can seat 30 has a transparent glass roof that has sunlight streaming in. The place is decked up pretty with real and faux floral and plant decor. The seating arrangement has seats for four and two, a private dining area for groups and a swing set-up too for kids as well as adults.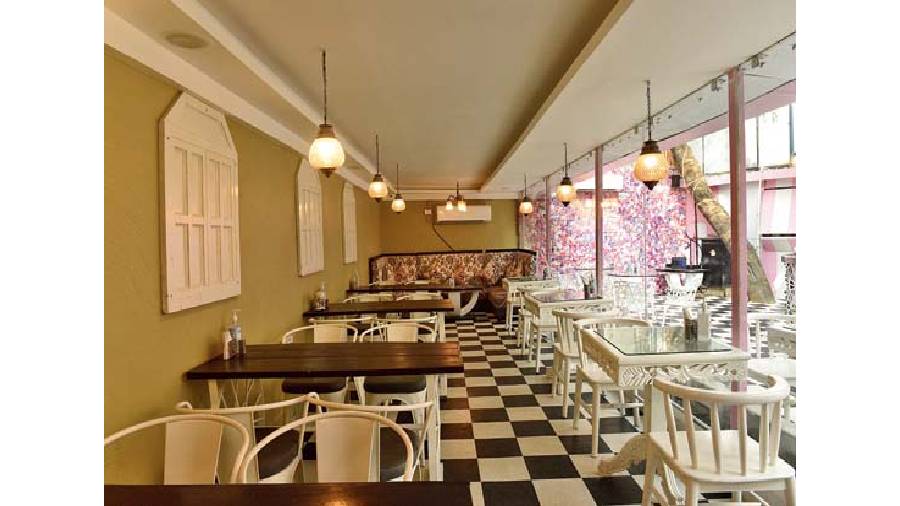 The lounge is a 35-seater area. The white glass and wooden tables complement the floral printed seating arrangement and bright yellow hanging lights.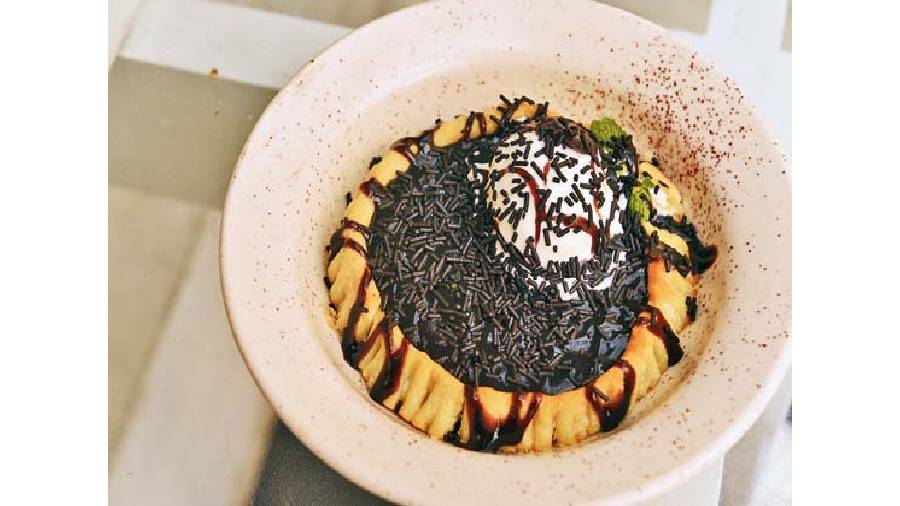 Mud Pie with ice cream: The classic dessert has a crust of flour and butter, topped with chocolate sauce, chocolate dust and vanilla ice cream. Rs 199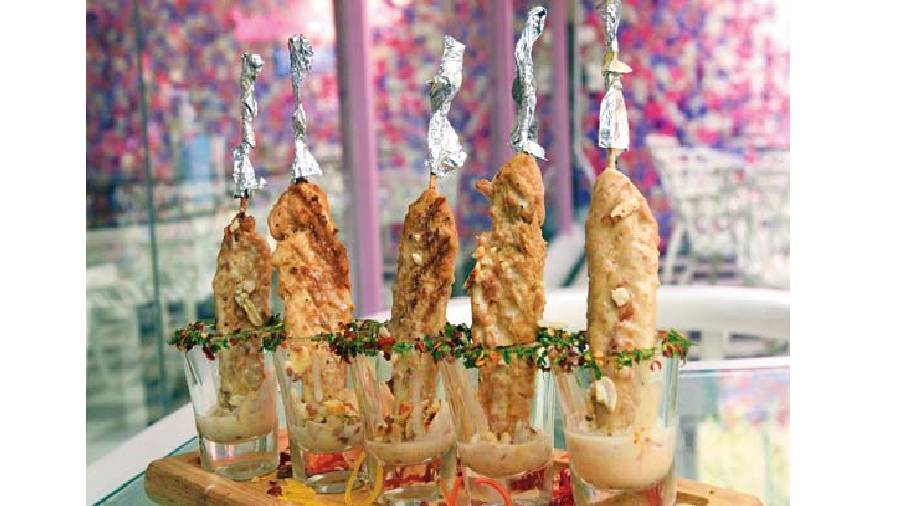 Chicken Satay: This Indonesian-speciality which is slightly sweet in taste, is prepared with grilled chicken on the skewer, dipped in peanut butter sauce and garnished with chunks of nut. Rs 219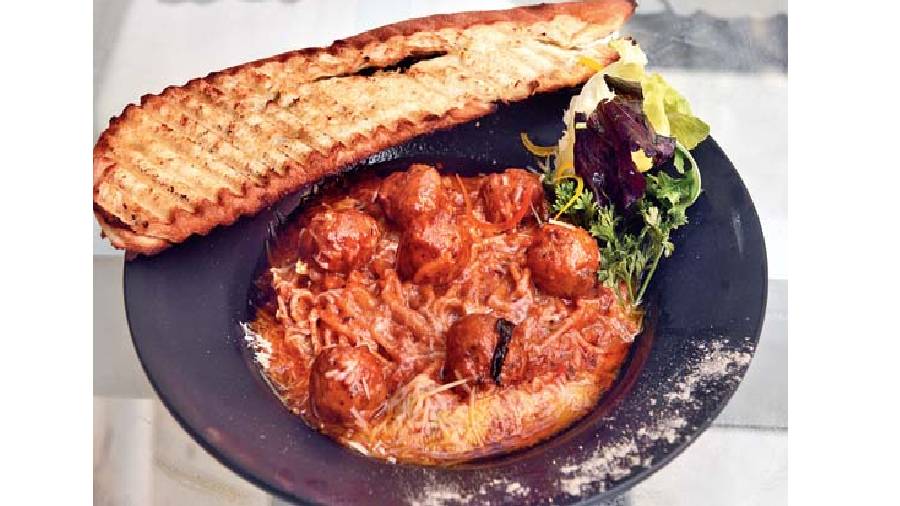 Chicken meat ball with spaghetti and makhani gravy: Minced chicken is deep-fried into meat balls and cooked in a creamy and sweet Indian makhani gravy, served with spaghetti and garlic bread. Rs 319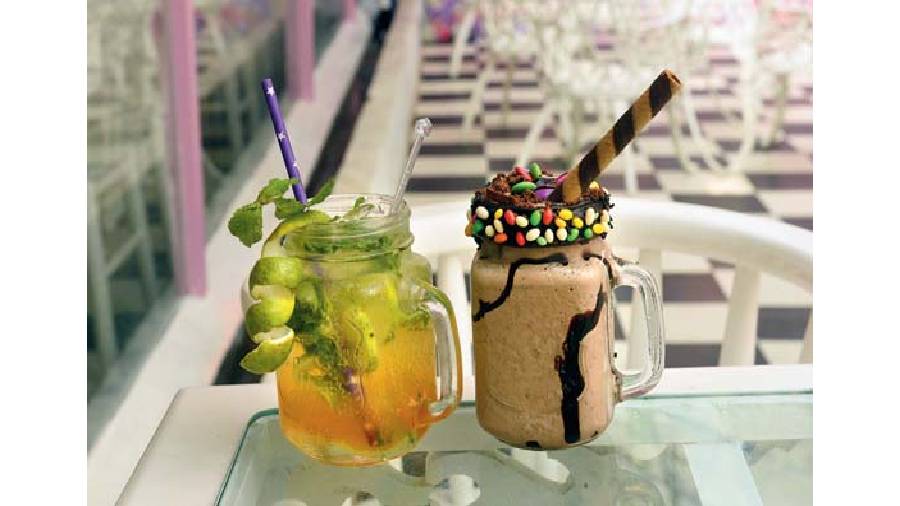 (L-R) Orange Mint Mojito: This refreshing drink in the winter-special orange flavour is prepared with mojito-flavoured soda and garnished with orange crush, lemon chunk and mint leaf. Rs 179 & Hideout special shake: This thick shake is a hearty combination of chocolate ice cream, milk powder, brownies, Oreo cookies and chocolate sauce. Rs 249
Pictures: Rashbehari Das