Jharkhand, also called the 'land of forests', has been a popular tourist destination for visitors from the neighbouring states, as well as India. From waterfalls, valleys, forests to mines and lakes, the state has some breathtaking views to offer. On Jharkhand Day, we list the top five tourist destinations that must be on your go-to list when in the state.
Ranchi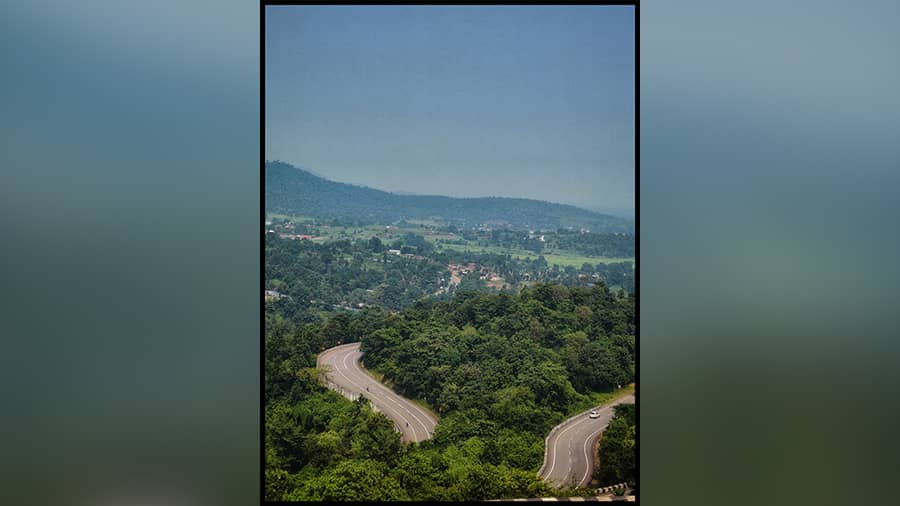 Patratu Valley viewpoint
Jaismita Alexander
Ranchi, the capital of Jharkhand, has developed a lot over the years in terms of civic infrastructure and tourism. There are quite a few places in and around Ranchi that pull tourists. Tagore Hill, Patratu Valley, Dassam Falls, Jonha falls, Rock Garden and Hundru Lake are among the most-visited tourist spots. 
Visiting the Patratu Valley makes for a beautiful road trip of about two hours from the centre of Ranchi. One can enjoy a boat ride on the Patratu Dam lake as well. 
The view from Tagore Hill is panoramic, as one can see the entire cityscape. Sunset from the hilltop is something one must not miss. Tagore Hill was the ashram of Rabindranath Tagore's elder brother and later transformed into a rest house.
Best time to visit
The best time to visit Ranchi is during the autumn and winter. The summer and spring seasons are hot and dry.
How to reach
By air: Birsa Munda Airport
By train: Ranchi Railway Station
By road: It is approximately 400 km from Kolkata
Hazaribagh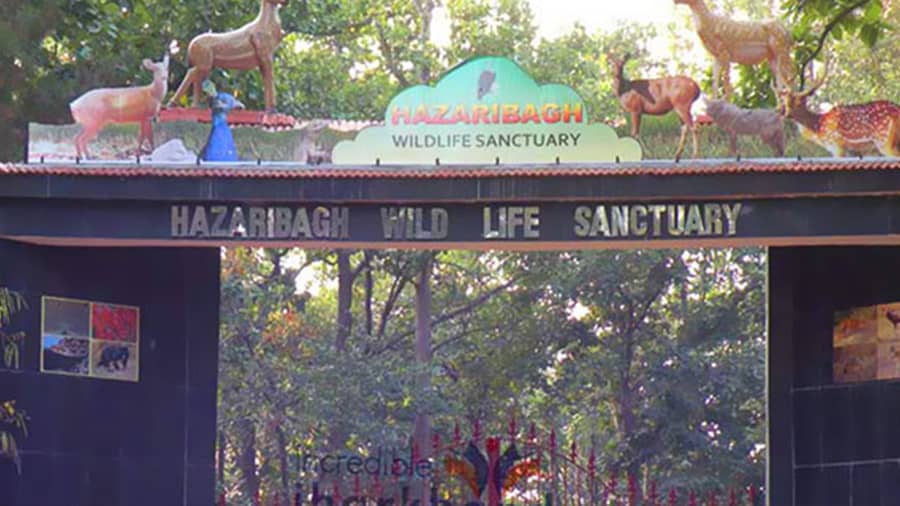 The Hazaribagh Wildlife Sanctuary is spread over 184 sq km
Jharkhan Tourism
Hazaribagh is located about 93 km from Ranchi and has some wild, unexplored forests. The Hazaribagh Wildlife Sanctuary is the main tourist attraction and it is spread over 184 sq km. Earlier, one could spot various animals here like the nilgai, hyenas, anteaters, sambar, sloths and black bears. Now, catching sight of these animals has become rare, but one can still enjoy a jungle safari through the dense and green forest.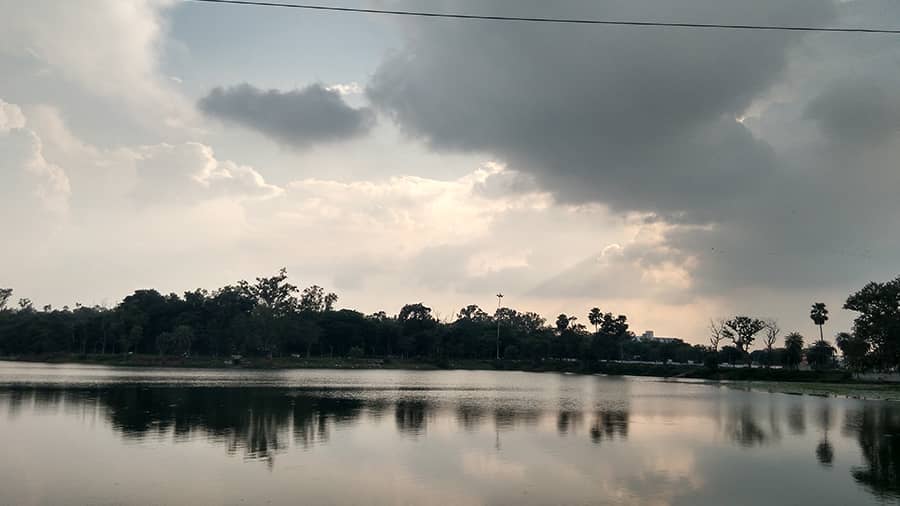 The Hazaribagh Lake
Jaismita Alexander
Canary Hill in Hazaribagh is another popular tourist destination and the entire city is visible from the top. It is also surrounded by a dense forest. The Hazaribagh Lake can also be on your itinerary while in Hazaribagh.
Best time to visit
The best time to visit Hazaribagh is between October and March.
How to reach
By road: One can reach Hazaribagh from Ranchi by road (93km).
By train: Hazaribagh Town railway station
Netarhat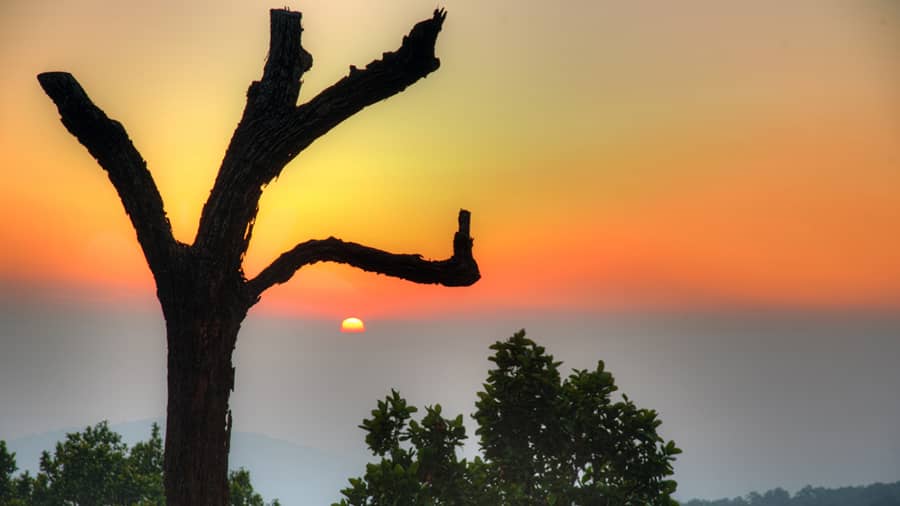 There are various sunset and sunrise points in Netarhat
Shutterstock
Netarhat is the highest point of the Chotanagpur plateau. There are various sunset and sunrise points in Netarhat. Located about 156km from Ranchi, one visit the Betla National Park, Upper Ghagri Waterfalls, Lower Ghagri Waterfalls, Magnolia point and pine forests.
The Betla National Park is home to elephants, tigers, bison and leopards, among other animals. There are a few waterfalls and hot-water springs inside the national park. The Betla National Park is among India's first nine tiger reserves.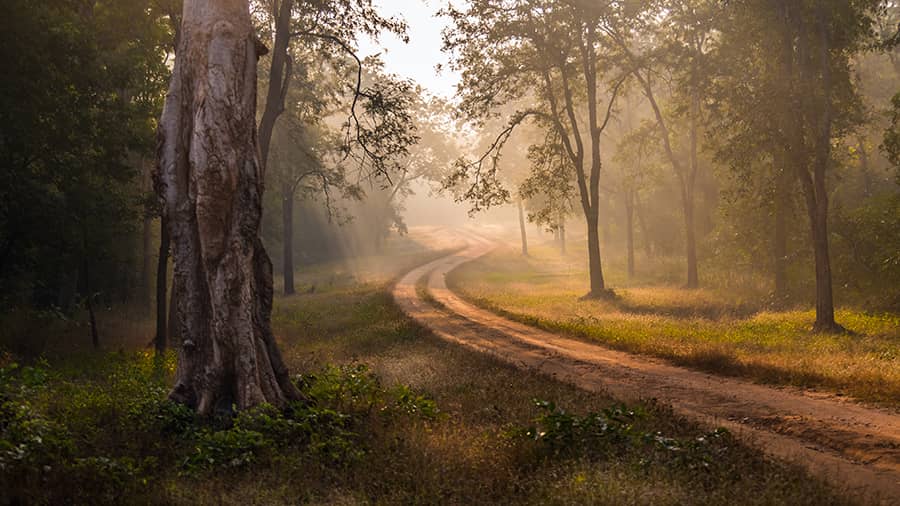 The Betla National Park is home to elephants, tigers, bison and leopards, among other species
Shutterstock
Best time to visit
Netarhat has pleasant weather throughout the year. The winters are quite cold here.
How to reach
Netarhat can be reached via road from other towns and cities besides Ranchi. Private and government buses also ply to and from Netarhat.
Ghatshila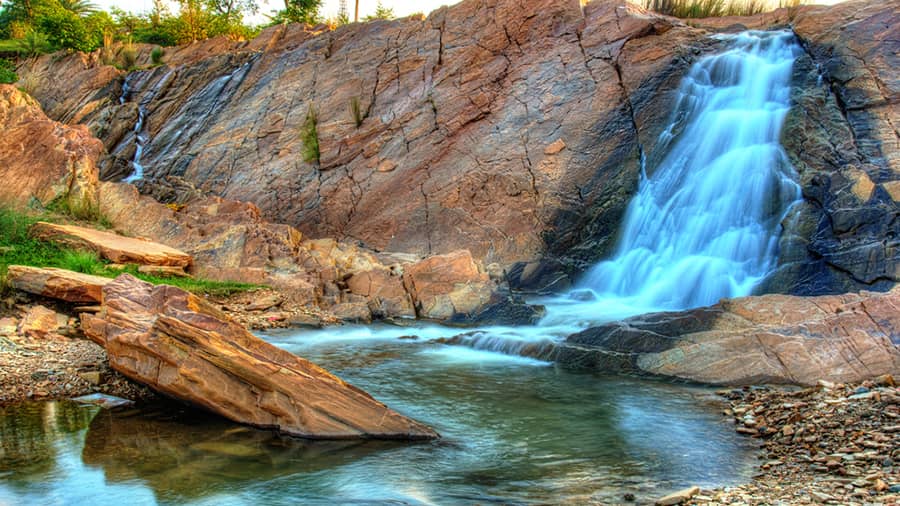 Dharagiri Falls
Shutterstock
Located on the banks of the Subarnarekha, Ghatshila is very close to Jamshedpur. The house of Bengali writer Bhibhutibhushan Bandyopadhyay is also here and is a popular tourist attraction. Some of the other places to visit are Phuldongri Hill, Burudi Lake, Dharagiri Falls, Naroa Forest, Mosaboni Mines and Surda Pahar.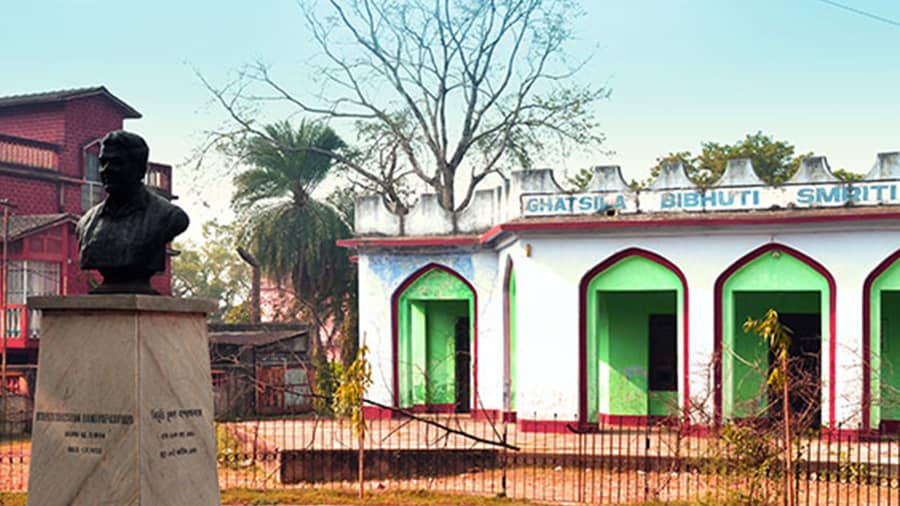 Bhibhutibhushan Bandyopadhyay's house in Ghatshila
Phuldongri Hill is a hillock covered in tall sal trees and red pebbles. One can trek to the top to experience a beautiful sunset. 
Ghatshila is a popular destination in Jharkhand and is frequented by tourists from West Bengal. There are many resorts that have cropped up in Ghatshila.
Best time to visit
Spring, autumn and winters are very pleasant here. Avoid the hot summers and monsoon season.
How to reach
By train: Ghatshila can be reached via train from Howrah. It takes about 2.5 hours 
By road: Ghatsila is approx 240km from Kolkata and can be done as a road trip
Jamshedpur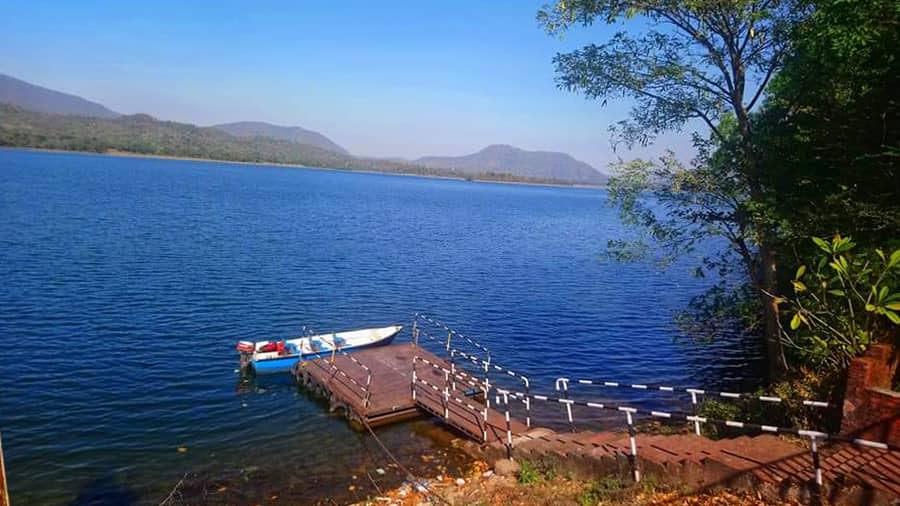 Dimna is a manmade lake constructed for water supply
Jaismita Alexander
Jamshedpur is nestled by the Dalma Hills and is a developed city under the Tatas. Over the years, industrialisation has made the city the most populated in Jharkhand.
When in Jamshedpur, one can visit Dalma Hills, Dimna Lake, Hudco lake, Jubilee Park, the zoo and Sir Dorabji Tata Park.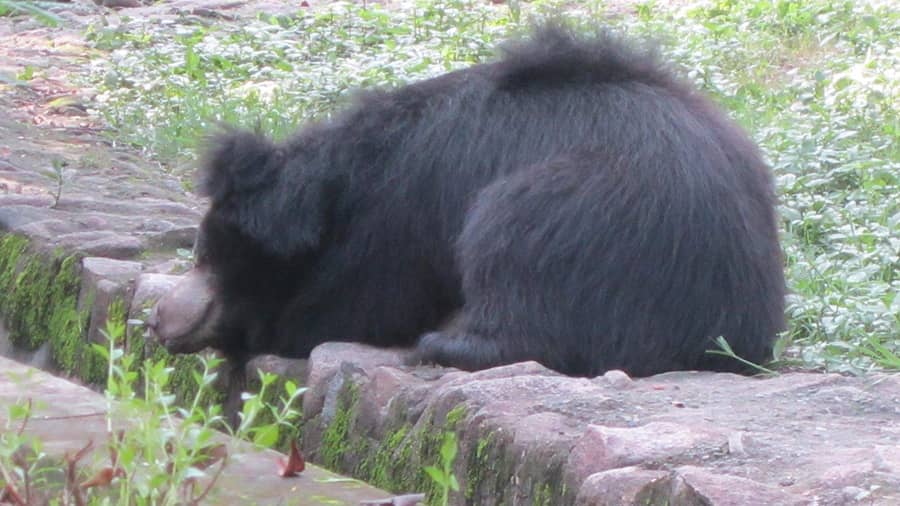 A bear at the Jamshedpur zoo
Jaismita Alexander
Dimna lake is a manmade waterbody constructed for water supply. It is surrounded by hills on all four sides, making for a beautiful view. There is also a guest house of Tata Steel inside. Jubilee Park of Jamshedpur has blooming flowers during the winters. The well-maintained garden has fountains and is often visited by tourists and locals to take an evening stroll. 
Dalma Hills is a wildlife sanctuary popular for elephants, barking deer, bears and migratory birds. There is a forest guest house on the hilltop managed by Mango Forest Range Office. 
Best time to visit 
Tourists planning to visit Dalma Hills can visit anytime barring the monsoon. Rest of Jamshedpur can be visited anytime during the year. 
How to reach 
By train: There are about four trains from Howrah to Jamshedpur. It takes about four hours to reach
By road: A road trip from Kolkata to Jamshedpur can take 5-6 hours. The distance is about 270km.