The eastern state of Jharkhand was a part of Bihar until November 15, 2000, when it was declared a separate state. Called the 'Land of Forests', it has a large population of tribal communities that call it home, and in turn have a heavy influence on the food and culture of the state. 
Landlocked and surrounded by Bihar, West Bengal, Odisha and Chhattisgarh, Jharkhand's food also sees the influence of flavours from its neighbouring eastern states. Also add the fact that major cities like Ranchi, Jamshedpur, Bokaro and Dhanbad have been home to various Bengali families with roots in West Bengal for years, the food of Jharkhand is a melting pot that is unique. 
Staples usually include preparations with rice and dal along with locally grown vegetables. When it comes to special and popular dishes, litti chokha tops the chart but this state has more delicacies to offer! Pittha, chilka, rugra, til barfi, Dhuska barra, Dehati mutton/chicken are only a few dishes that make up the palate of the state. 
On Jharkhand Day, we bring to you three 'Jharkhandi' recipes to try at home…
Dhuska barra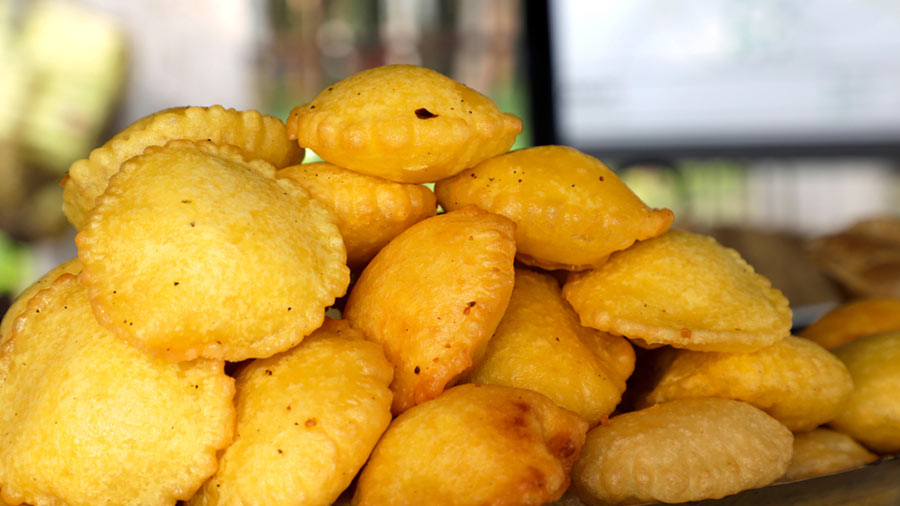 Shutterstock
Dhuska barras look like small pooris or luchis but differ in texture and taste. The Jharkhandi street-food staples resemble south Indian medu wadas in texture, spongy and fluffy on the inside with a crunchy coating outside, and are flavoured with a hint of spices, green chillies and coriander. Made with lentils and rice, they are a often served with green pudina chutney or potato sabji at roadside stalls
Ingredients
Rice: 1 cup (200 grams )
Chana dal: ½ cup (100 grams)
Urad dal: ¼ cup (50 grams)
Green chilli: 4
Ginger julienned: ¾ inch
Green coriander leaves: 2 tablespoon
Cumin seeds (jeera): 1 teaspoon
Asafoetida (hing): ½ pinch
Turmeric powder: ¼ teaspoon
Salt: 1 teaspoon
Baking soda: ¼ teaspoon
Vegetable oil for deep frying
Method
Soak the rice, chana dal and urad dal in water overnight or for at least 4-5 hours
Drain the water and put all three into a grinder with salt, green chillies and ginger. Make a fine batter that runs smoothly when dropped
To this, add cumin seeds, asafoetida, chopped coriander leaves and baking soda. Mix well for at least 2-5 minutes
Now in a frying pan pour vegetable oil for deep frying. Wait till the oil is hot and turn the flame low. Now with the help of a tablespoon, drop the batter in the oil
Fry both sides and serve hot with a choice of your curry or pudina chutney
Dehati chicken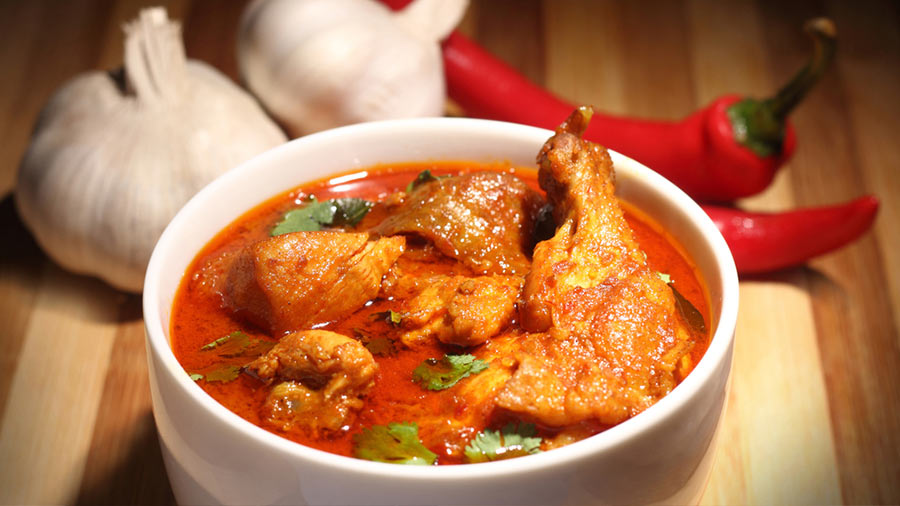 Shutterstock
This country chicken recipe has a flavourful curry cooked with garlic and lots of spices, and is popular in Uttar Pradesh and Bihar as well. With time, the authenticity of the dish faded with country chicken being replaced by the poultry counterparts and packaged powdered spices taking the place of whole spices. This recipe is the closest to the original, traditional way of cooking this chicken curry.
Ingredients
Country/desi chicken: 1kg
Onions: 500 grams
Tomato: 1 large
Garlic: 2 whole
Ginger paste: 1 tablespoon
Cumin powder: 1 tablespoon
Coriander powder: 1 tablespoon
Bay leaves: 2
Cloves: 6-7
Cardamom: 6-7
Cinnamon: 1 inch
Garam masala powder
Red chillies: 2-3
Kashmiri mirch powder: 1 tablespoon
Coriander leaves/Kasuri methi (optional)
Ghee: 1 tablespoon
Mustard oil
Instructions
First, marinate the chicken with turmeric and ginger paste for 30 minutes
Heat mustard oil in a pan and add bay leaves, whole garam masala and red chillies. Saute for a while and add finely sliced onions. Fry till the onions are soft. Now add the garlic bulbs and chopped tomato and cook till everything softens
To this, add the cumin, coriander, Kashmiri mirch powders with turmeric and salt. Stir well until the oil separates
Now add the marinated chicken and cook it in the masala. The cooking of the meat will release water, continue to stir and cook until the water dries up
Add a cup of water and cover with a lid
Country chicken takes time to cook. So keep checking and add water as and when required
When the meat is cooked, turn off the flame and add chopped coriander, garam masala powder and ghee. Close the lid and let the flavours trap in
Serve hot with rice or roti
Tips
You may use pressure cooker after frying the chicken in the masala
Powder cumin and coriander seeds at home for more authentic flavour
Use desi ghee
Dudhauri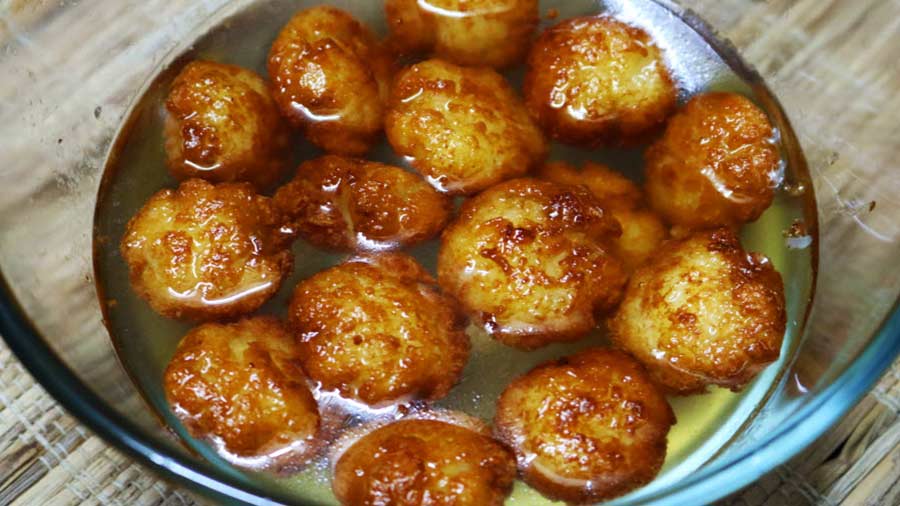 Shutterstock
A simple, traditional sweet dish made during festivals like Chhath Puja or Diwali, dudhauri is made by frying balls of rice cooked in milk and then soaked in sugar syrup. With roots in Bihar, this simple dish that takes only about an hour to make and serve has found its way to Jharkhand kitchens with time.
Ingredients
Basmati rice: ½ cup
Milk: 300 ml
Vegetable oil
Ghee
Sugar: ½ cup
Cardamom powder: 1 tablespoon
Lemon juice: 1 tablespoon
Water: ¹/3 cup
Method
Wash the rice well and cook it in the milk till the rice is cooked and the milk is soaked completely
Let it cool down and then mash it partly so that it can be formed into small, smooth discs
Now in a heavy bottomed pan, mix ghee and vegetable oil, and heat. Now slowly drop the discs and fry till golden brown
For making the syrup, boil the sugar and water together till the sugar melts. Turn off the flame and add the lime juice and cardamom powder. The lime juice prevents the syrup from crystallising
Add the fried dudhauris to the syrup and let them soak for about 30 minutes.
It can be served hot or cold