Clear skies, winter evening, twinkling lights, soft music and lip-smacking goodies: that's what defines the vibe at Poolbar, the latest poolside food and beverage pop-up restaurant at Hyatt Regency Kolkata. The Telegraph was there for a full experience, and got you the deets.
"We are excited to bring a playful new outdoor dining experience integrating creative and fun dishes into the relaxed yet refined vibe of the poolside. We look forward to continually meeting high expectations of our guests with fun and nourishing experiences while celebrating the weather and ensure well-being of our guests and protocols of social distancing," said Kumar Shobhan, general manager of Hyatt Regency Kolkata.
What: Poolbar
Where: Hyatt Regency Kolkata
When: Wednesday to Sunday
Timings: 6pm to 10pm
Pocket pinch: Rs 1,399-plus taxes for unlimited food
Reservations at: +91 6292196230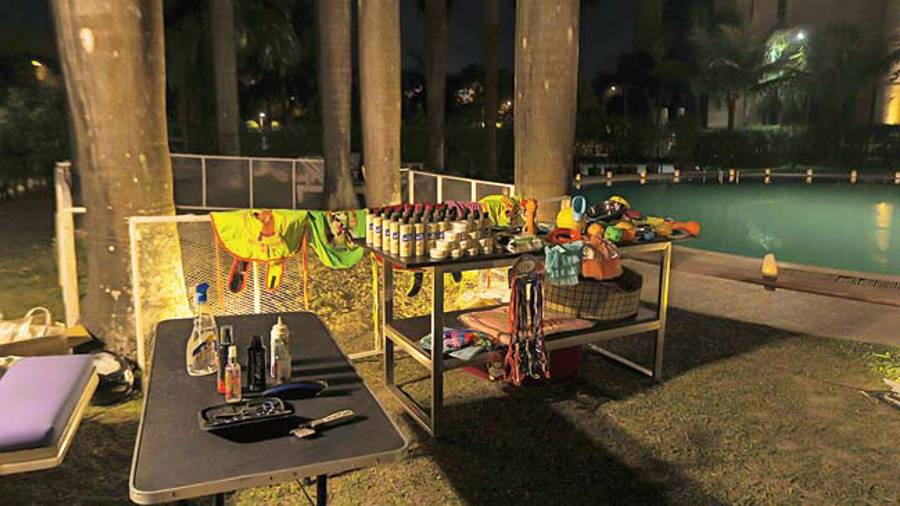 Hyatt Regency Kolkata being a pet-friendly hotel allows you to bring in your pets as well. What's more is that the Poolbar has a pet pop-up at the venue for your furry friends by Pawsome Kolkata, a pet studio on Syed Amir Ali Avenue, where your pets can play, get groomed and you could also buy accessories and toys for them.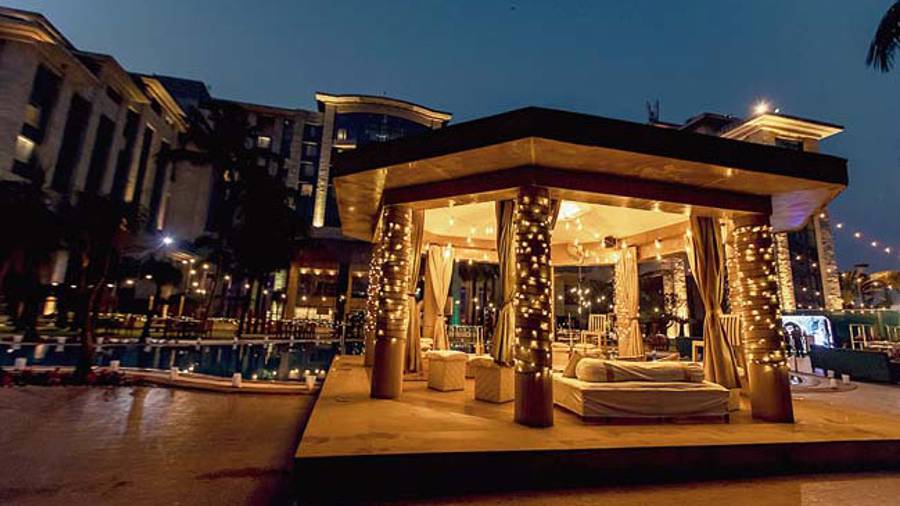 You could choose from a cosy table with bae to the beautifully lit up gazebo, if you turn up in a big group. The menu is sectioned into chaats, pizzas, sandwiches, pasta, grills, burgers, Mexican nachos and quesadillas along with a selection of desserts.
The Telegraph picks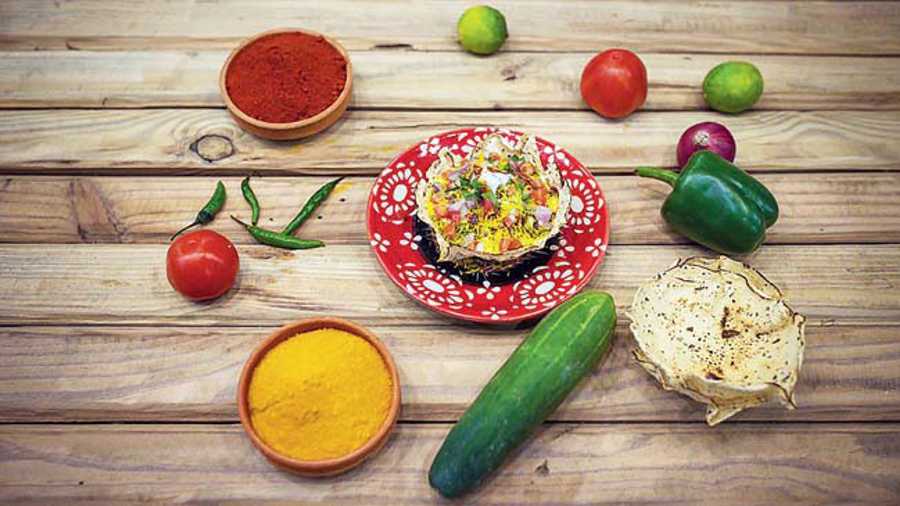 Papad Tokri Chaat: A part of the chaat counter, this tangy hot and sweet potato and sprouts chaat comes nestled within a roasted papad bowl that adds to the flavour.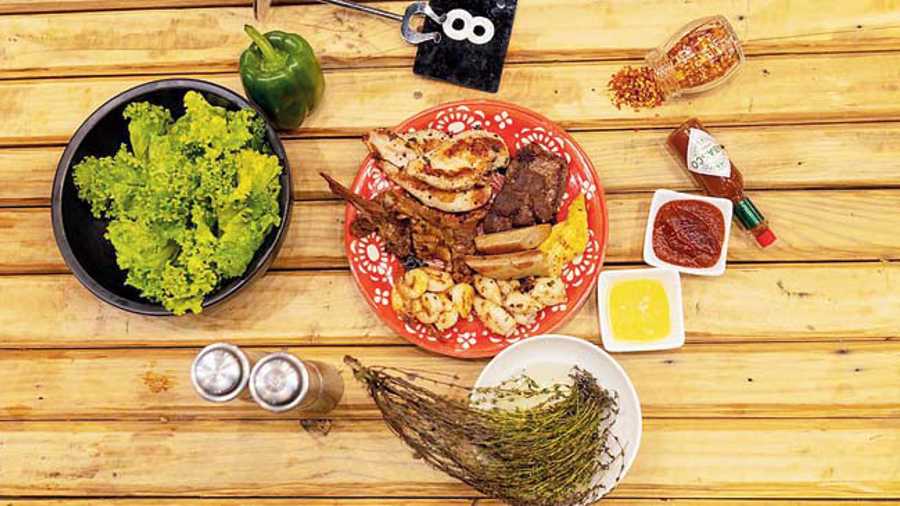 Non-vegetarian BBQ and sizzlers: Patrons have a plethora of options ranging from Peri-peri Chicken to New Zealand Lamb Chops, Buffalo Tenderloin, Salmon Steak and Tiger Prawns among others.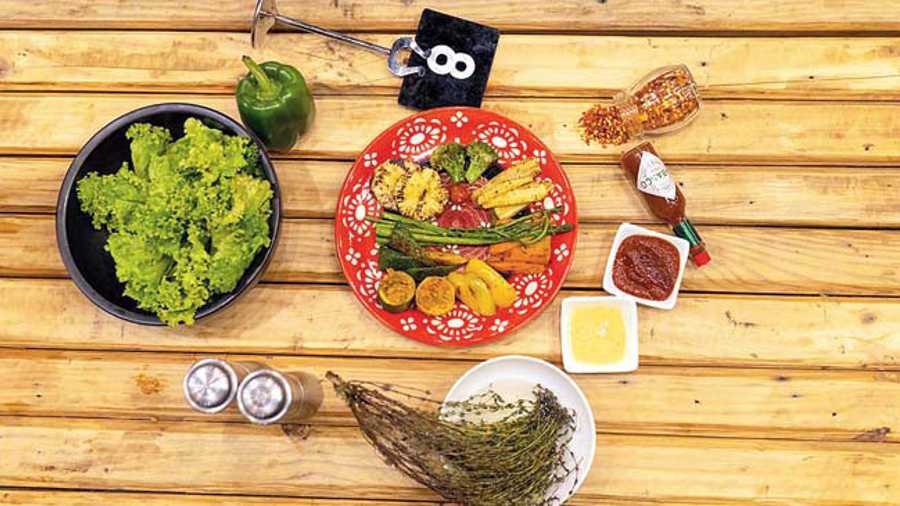 Vegetarian BBQ and Sizzlers: There are options galore for vegetarians as well. You can relish grilled items such as Asparagus, Chipotle Pineapple, Corn on the Cob, Stuffed Zucchini and Stuffed Mushrooms.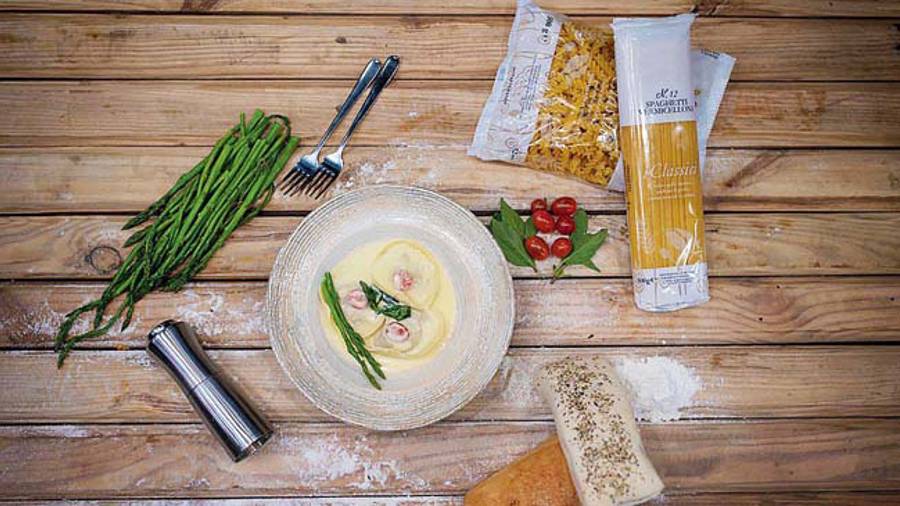 Pasta: The pasta section is more of a make-your-own-dish feature that allows you to choose the pasta, sauce as well as accompaniments of your choice. The Telegraph tried this decadent Mushroom Ravioli.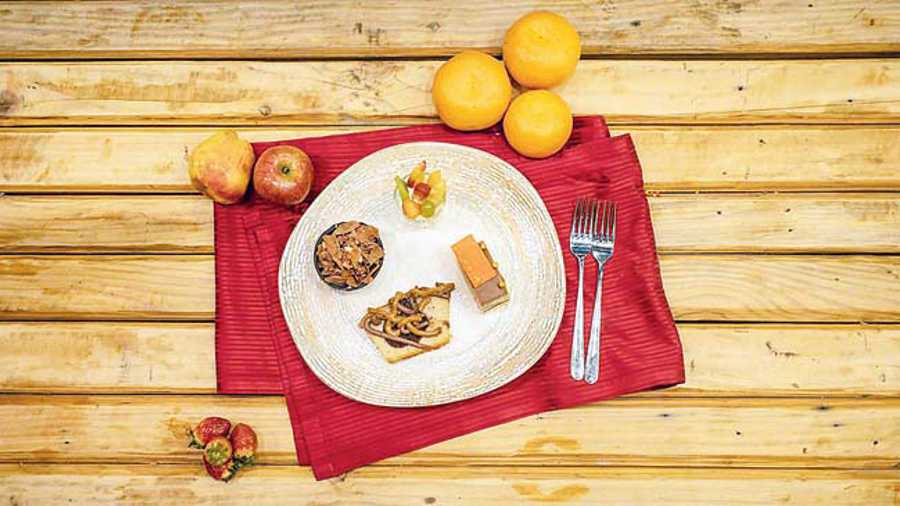 Desserts: The dessert bar was a mix of different chocolate as well as non-chocolate items such as Orange Chiffon Slice, Hot Choco Lava, Forest Fruit Cheese Cake and a range of ice creams to choose from.