All it takes is one image, a trigger to choose your next travel destination. It was a striking image of Buddhist monks draped in ochre robes that sparked my first visit to Luang Prabang. Located in the Northern Laos, at the confluence of two rivers – the Mekong and the Nam Khan, Luang Prabang (that translates to 'Royal Buddha Image' is about two-three hours away from Singapore and even closer (an hour's flying time) to Hanoi. I spent just three days here but Luang Prabang's unique blend of two distinct cultural traditions made it well worth the effort to get here.
UNESCO World Heritage site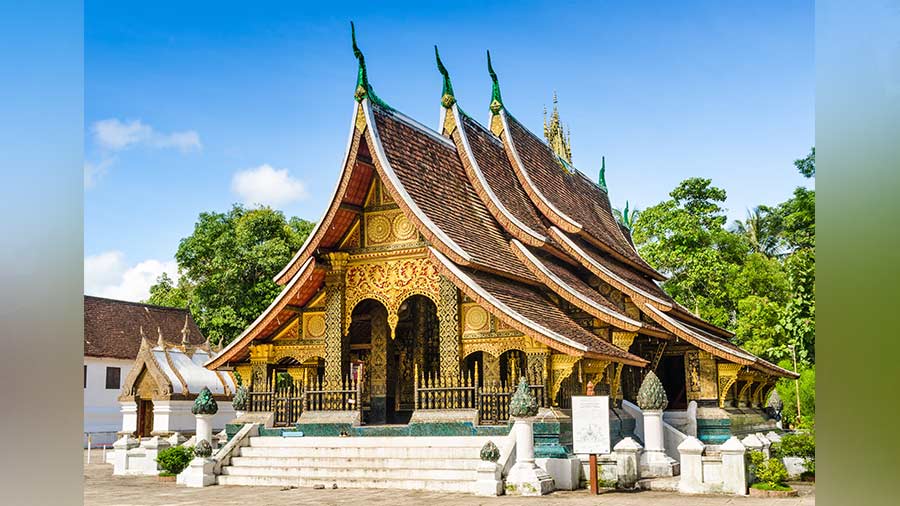 Wat Xieng Thong, built in 1560
Shutterstock
In 1995, Luang Prabang became a UNESCO World Heritage site. The World Heritage Convention picked the city for its unique fusion of traditional architecture and Lao urban structures with those built by the European colonial authorities in the 19th and 20th centuries. There's no better way to explore this town (that is home to over 30 temples) than ride a bicycle — a free service that most hotels offer their guests. Almost all roads in Luang Prabang lead to the Wat (temple) Xieng Thong. Built in 1560, on the orders of King Setthathirath, this is one of the finest examples of Lao temple architecture with its two-tiered roof, precious mosaics and a dramatic 'tree of life' glass montage on the rear temple wall. This temple gained a fresh lease of life in the 1960s after a structured restoration program. Do look for the scenes from the Lao version of the Ramayana – Phra Lak Phra Lam. I also made a stop at the Wat Mai, an 18th-century temple to that is home to an imposing Emerald Buddha.
Don't hit the snooze button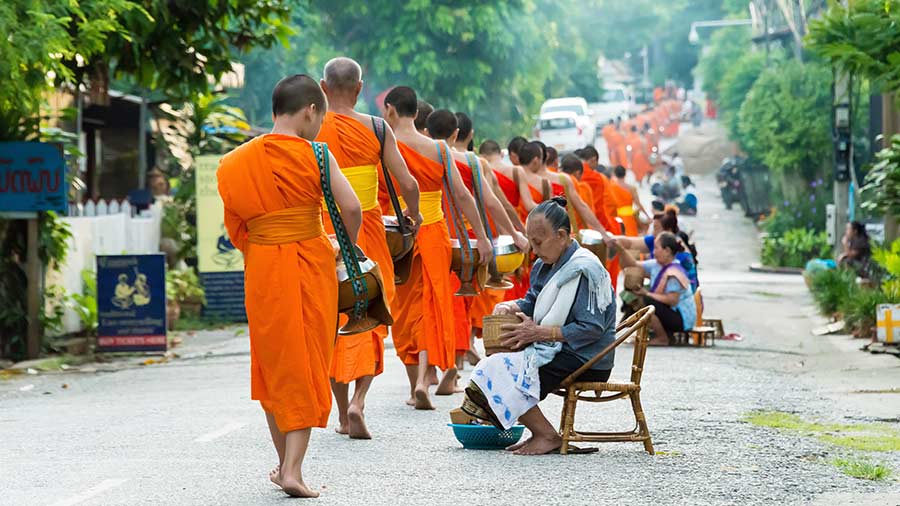 Luang Prabang comes alive at sunrise, in a sea of saffron
Shutterstock
It was an image of the alms-giving ceremony that prompted my visit to Luang Prabang. Tourists line up the streets of the city — akin to paparazzi along a red carpet — to capture images of a long line of Buddhist monks who wind their way through the city. You'll have to be an early riser to capture these stunning images. Luang Prabang comes alive at sunrise, in a sea of saffron. Laotian Buddhist tradition recommends that monks should collect food for at least one meal a day. While tourists jostle for vantage points for their 'money shot', locals queue up to share rice and traditional sweets with the monks.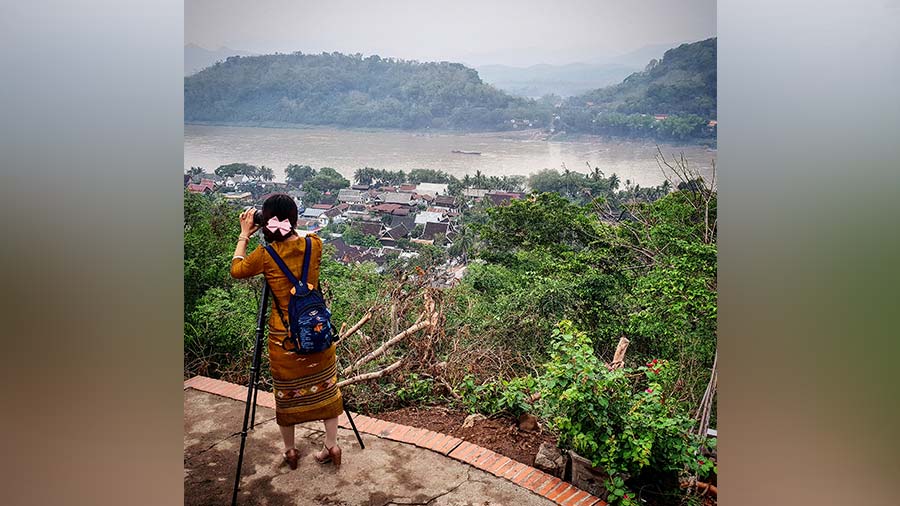 The view from Mount Phou Si
Ashwin Rajagopalan
I'd also suggest a trek up Mount Phou Si that's in the centre of town. I was there just after sunrise and at sunset (where the views are stunning) and caught panoramic views of the city and the Mekong River. Mount Phou Si houses a Buddhist shrine, you will also hear legends about Lord Hanuman here. If outdoors are your thing, do make it to Kuang-Si waterfalls that's a short drive from the city.
Local flavours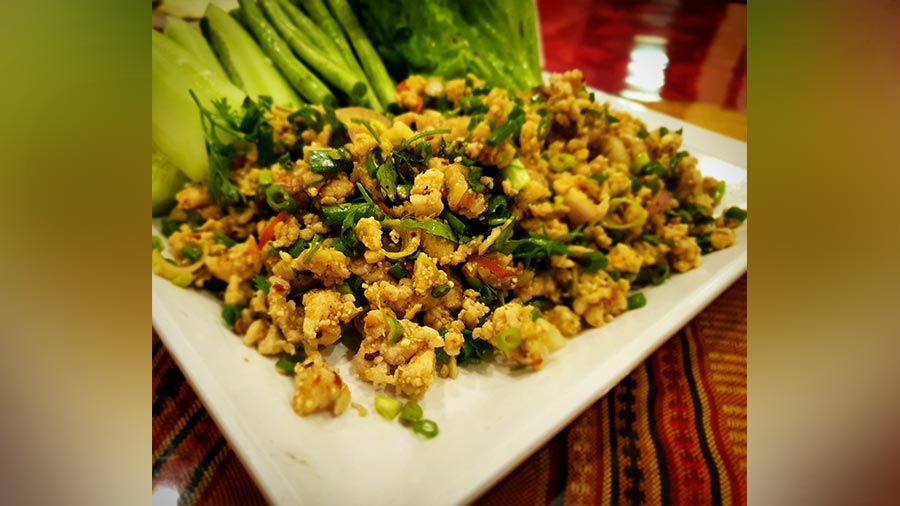 The fiery meat salad — Larb
Ashwin Rajagopalan
Don't leave Luang Prabang without sampling the fiery Larb. This meat salad is super spicy and one of Laos's best-known dishes. I steered clear of the hipster hangouts and ended up in Pin Kai Zap, a local restaurant away from the old city. Communication was tough, but the flavours compensated for the struggles with the waitstaff. I had a terrific meal at l'Elephant, which is more popular with tourists than locals.
Just solo traveller things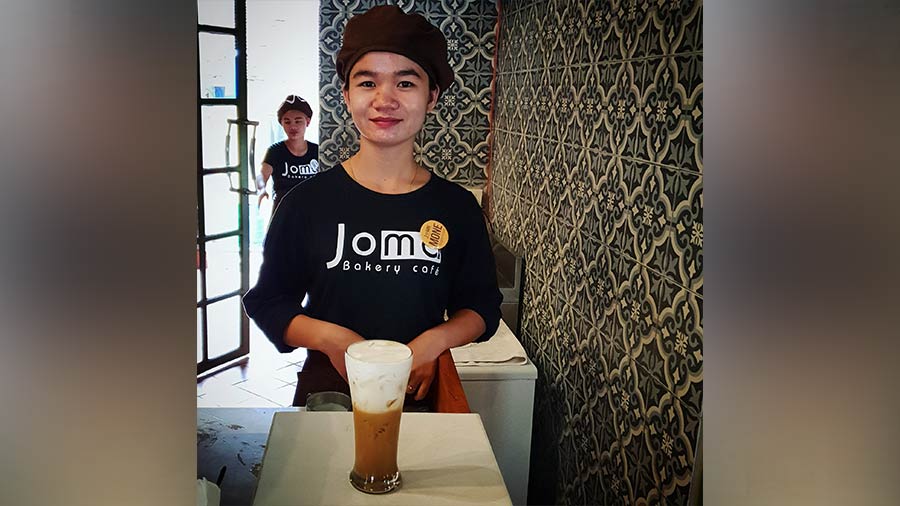 Laotian coffee from Joma Bakery
Ashwin Rajagopalan
Joma Bakery is a popular venue with solo travellers. It's also one of the best spots in town to try a chilled glass of Laotian coffee. It's quite similar to its Vietnamese counterpart — a strong shot of coffee, condensed milk topped with milk foam. The Luang Prabang evening market is a stark contrast from the hustle of similar markets in Vietnam and Thailand with tourists packed to the gills. Quite a lot of the produce comes from Vietnam and Thailand but do keep your eye open for fine local silk stoles, silver jewellery and lamps.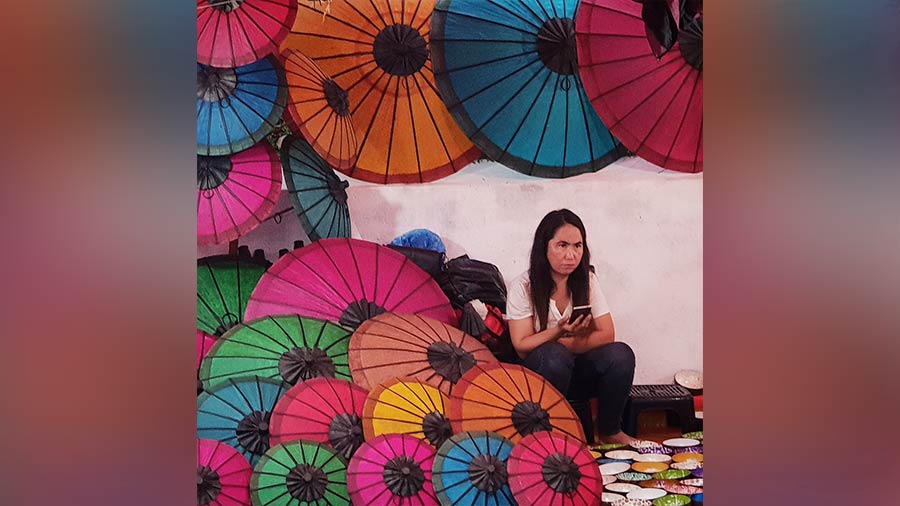 A woman sells umbrellas at the evening market
Ashwin Rajagopalan
The market is also a hub for local culinary delicacies. While the local market offers great photo ops, do head to Sakkaline Road where you can walk (or cycle) past French-era colonial buildings, many of which have transformed into boutique hotels and lodging houses. The French established a protectorate in Laos in the 19th century and Luang Prabang was at its very heart. I found my way to one of the city's many 'day spas' for a quick foot massage; the perfect refuge after two full days spent cycling and walking through this fascinating city with myriad sights.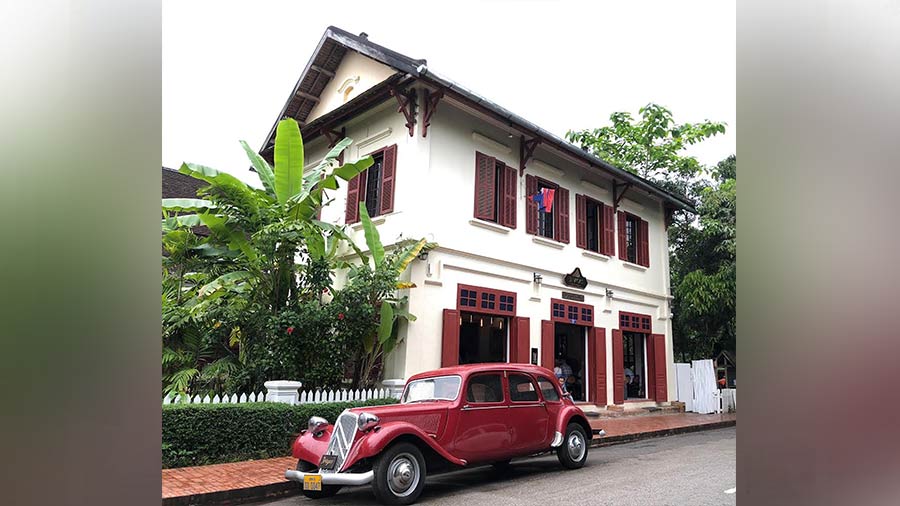 Sakkaline Road offers great photo ops as you go past French-era colonial buildings
Ashwin Rajagopalan