With the growing interest in Korean culture, curiosity regarding its food too has reached an all-time high. Offering a selection of Korean cuisines, Cafe Tov offers a slice of the Korean cafe culture to Kolkatans in its quaint yet aesthetic space in Santoshpur. With its minimalistic, wooden decor with chic furnishing laden with art pieces and bohemian additions, Cafe Tov is a den of happiness and tranquillity. Combined with its original Korean offerings, it's a perfect place to get together, broaden your palate, delve into a new cuisine and share food. Deriving its name from the Hebrew language, 'tov' means 'good' and rest assured the cafe ensures you have just that authentic experience. From ramyeon, to kimbaps, bibimbaps, a cool selection of artsy and tasty drinks along with home-made delicious varieties of bread, Cafe Tov delivers that complete K-cafe experience that we'd only experienced virtually so far.
"We are Korean and we wanted to showcase our culture, our food. We want to provide the best of it and present here the Korean cafe culture. Everybody can join in here! We're actively involved in the making of the food, just so we can ensure that what we bring out is true to our culture and just like the original! In the future we also hope to open a K-Bbq place in the same property," said Shin Guk-jin , owner of Cafe Tov.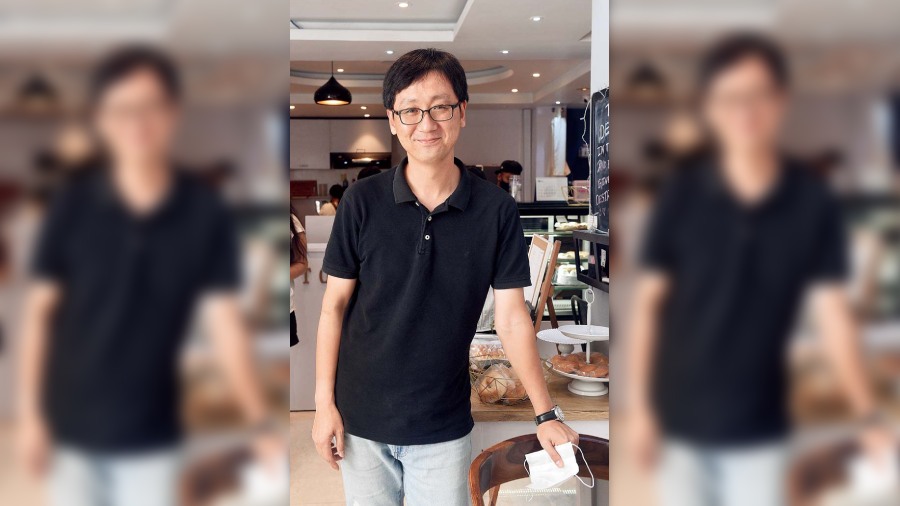 What: Cafe Tov
Where: C-234, Survey Park Rd, Ajoy Nagar, Santoshpur
Landmark: Ajoy Nagar bus stand
Timings: 10am to 9pm (last order a 8pm, Sundays closed)
Pocket pinch: Rs 600-plus
Order on: Zomato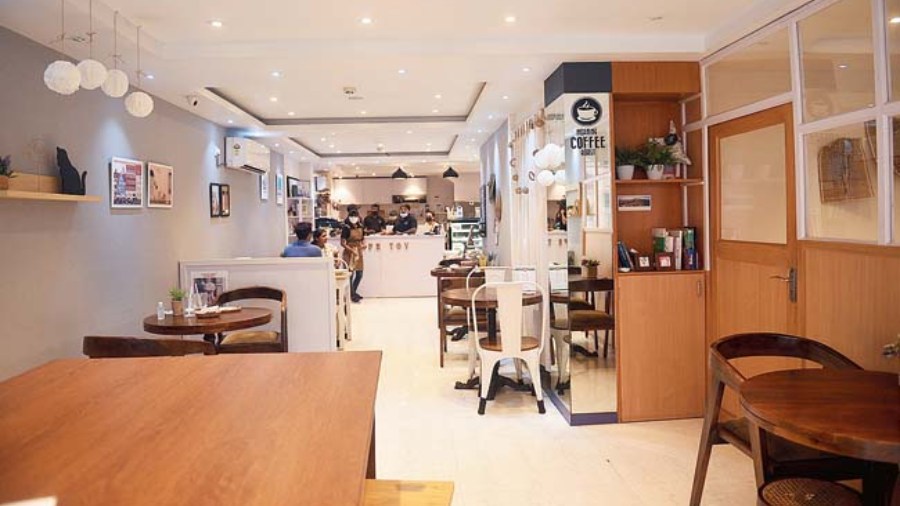 Pastel hues, spacious and with a minimalist appeal, Cafe Tov is spread across 1,600sq ft area, accommodating 35 seats, and is lit warmly with a beautiful open kitchen. We loved the artsy setups on the walls and the cane props.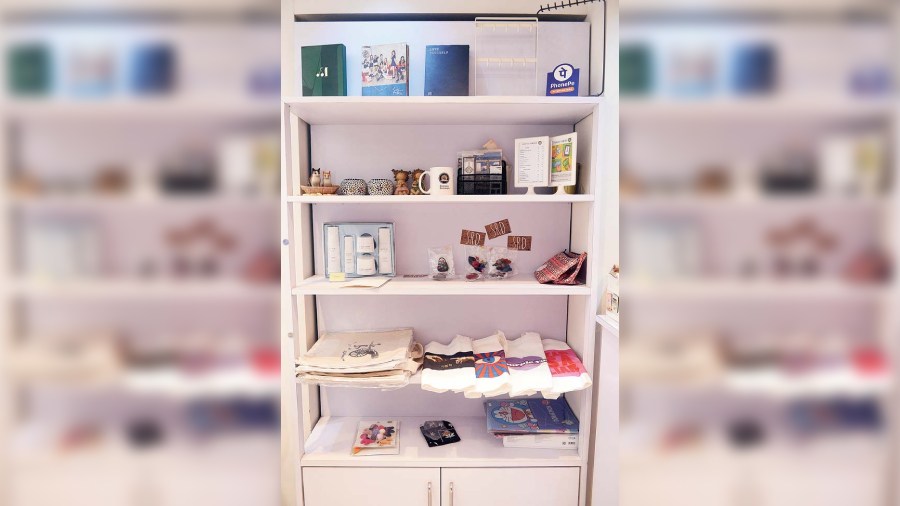 A cute corner that we loved, this zone has a display of K-pop albums, skincare, souvenirs and artsy totes that are part of the Cafe Tov x SRD collab (with artist Sreya Shiraka Das).
Our picks: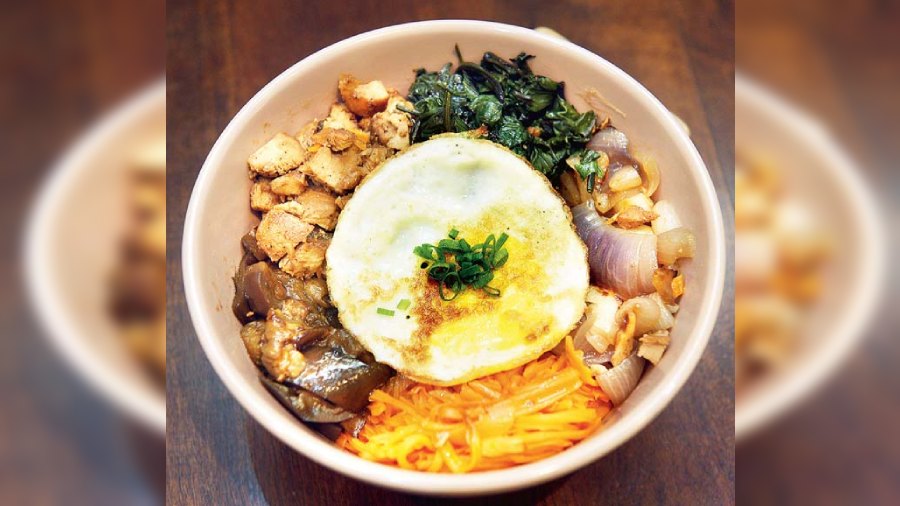 Bibimbap: The Bibimbap is a hearty all-in-one bowl that makes for a wholesome meal. Served with a gochujang-based sauce (spicy Korean chili sauce), the Bibimbap combines chicken, eggs, spinach, veggies, rice and more. Available in veg and non-veg options. Rs 320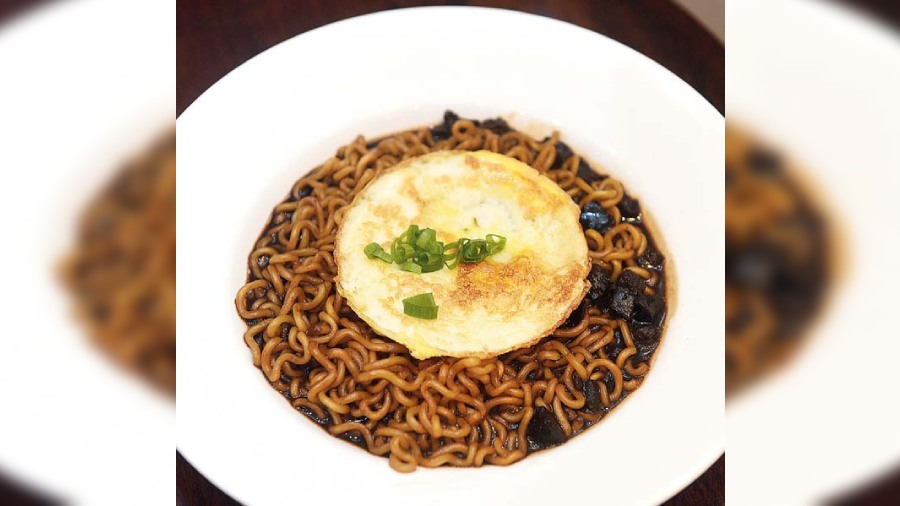 Jjajangmyeon: A dish that needs no introduction to those familiar with Korean cuisine. The ever-famous Jjajangmyeon marries soft chewy noodles with a delicious black bean sauce that'll have you licking your lips. Grab those chopsticks! Rs 350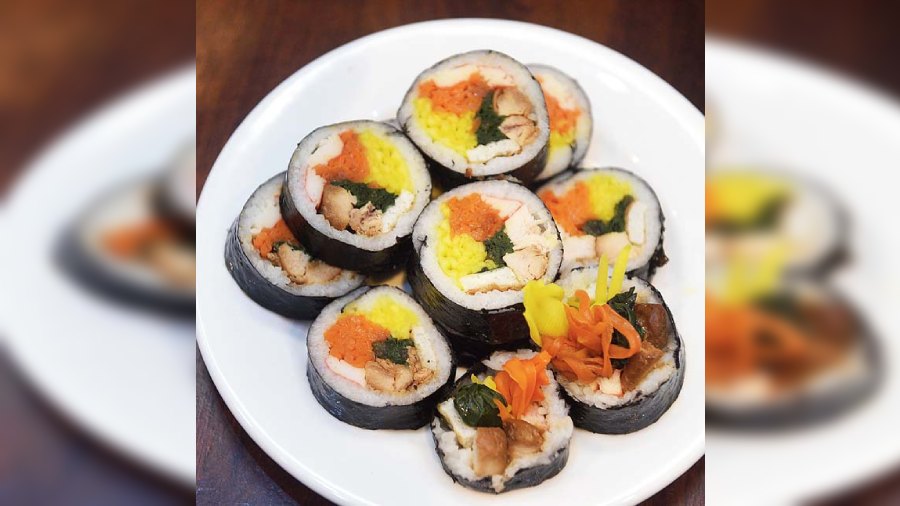 Kimbap: Soft delicious Korean picnic food that is perfectly bite-sized. These kimbaps have carrots, crabsticks, chicken, eggs, and spinach wrapped in rice and seaweed. A refreshing dish that we couldn't get enough of. Rs 250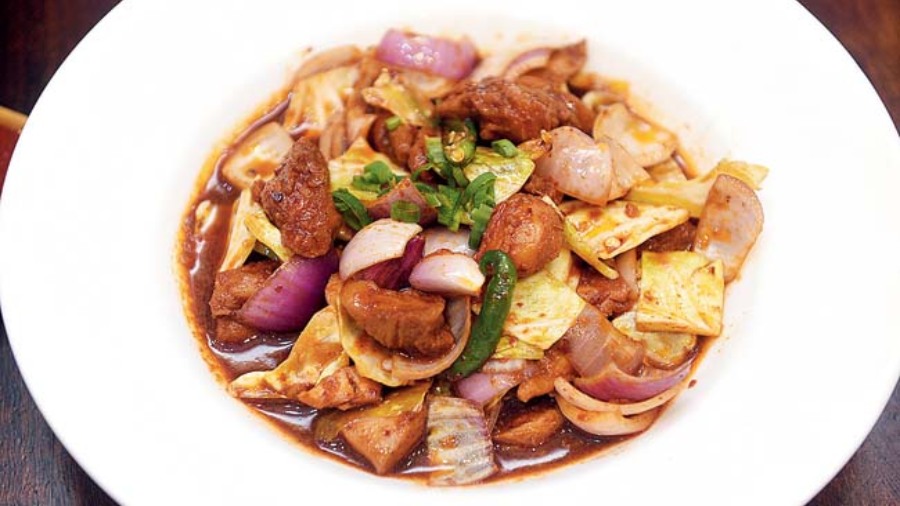 Dak-galbi: A famous spicy dish that'll have you clearing your plates faster than ever. The Dak-galbi is an authentic Korean style stir-fried chilli chicken that's marinated in spicy sauce. Beautiful on the palate, you're bound to enjoy equal portions of spice and a sweet aftertaste paired with a crunchiness that'll bring a smile to your face. Rs 380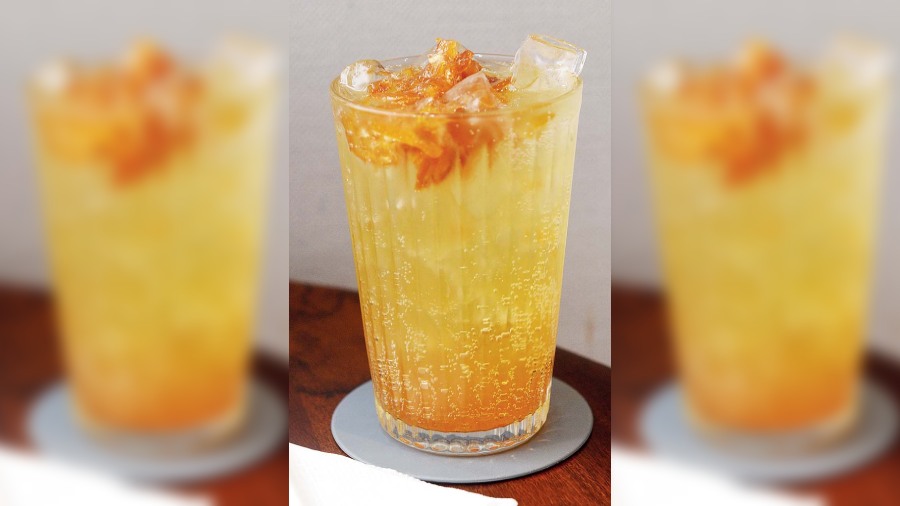 Yuja ade: Yuja or yuzu as we know it, is a sweet citrus fruit that is exactly what we need this summer. This sweet, fizzy ade is refreshing, and an absolute delight to not just see but to drink too! Rs 150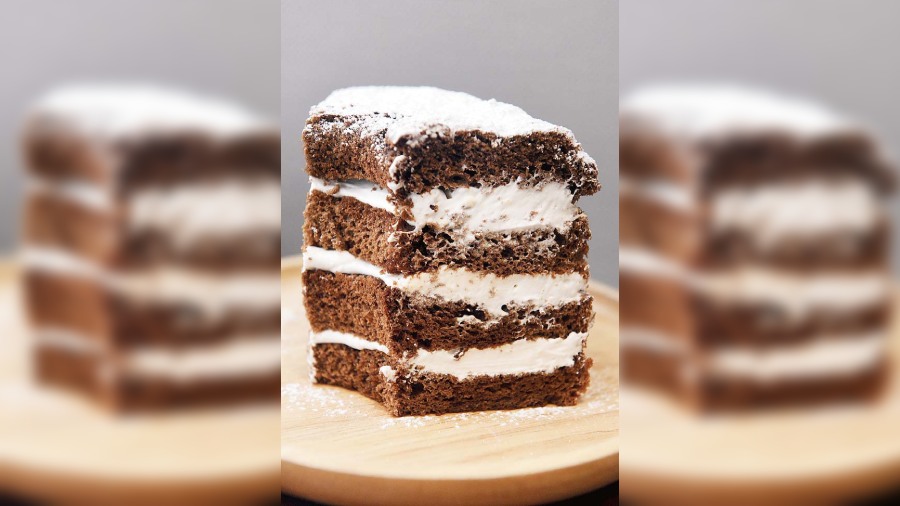 Tiramisu Cake: An aesthetic mountain is what first comes to mind as we drank in the sight of  this layered cake. Freshly baked, this dessert is coffee that you can bite into. Savour every bite with this one as it balances sweetness perfectly and is so fluffy and creamy that it will melt in your mouth. Rs 180
Pictures: Rashbehari Das