The story of Chandernagore girl Piyali Basak summiting Everest and Lhotse has made headlines across Bengal and Sherpa Kami Rita's 26th summiting of Everest was also featured in many. Over the years, there have been hundreds of expeditions to the peaks of the Himalayas and the Karakoram range spanning across India, Nepal, China and Pakistan, but only a few of these remarkable mountaineering achievements have been documented.
That is where Dream Wanderlust comes in. In 2013, a team of adventure enthusiasts, who wished to create a global forum for all nature lovers and adventurers to share their experiences, founded the non-profit organisation, which has been documenting various mountaineering feats and stories.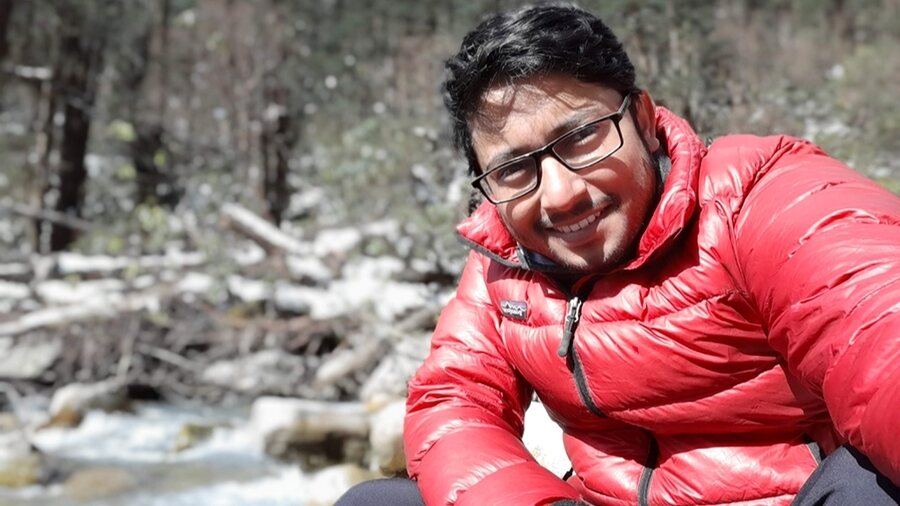 Nilanjan Patra at Zumthulphuk Valley, Dzongu, North Sikkim
Courtesy: Nilanjan Patra
One of the founding members, Nilanjan Patra, who is an assistant professor of electrical engineering at Techno Main Salt Lake, says that the objective of the group is to document mountaineering activities with special emphasis on exploratory expeditions and alpine-style climbing. He explains that in alpine-style climbing, the mountaineers are more self-reliant and carry their own food, shelter and equipment without the help of local guides and climbing without fixed ropes and camps. 
With an almost 30,000-strong following on Facebook and a website of their own that also hosts an online publication, Dream Wanderlust have documented many milestone high-altitude adventures. 
In January 2021, 10 climbers from Nepal completed the first-ever winter ascent of K2, the second-highest peak in the world. Dream Wanderlust carried their story of making it to the summit without supplementary oxygen, holding hands and singing the national anthem. 
In May 2022, an article recorded the journey of three climbers — two from Australia and one from New Zealand — who scaled Changabang peak in Uttarakhand. They undertook an alpine-style climb, following the footsteps of the legendary British climbers Peter Boardman and Joe Tasker, who made it to the summit in 1976. The route has been attempted unsuccessfully by at least 20 teams since.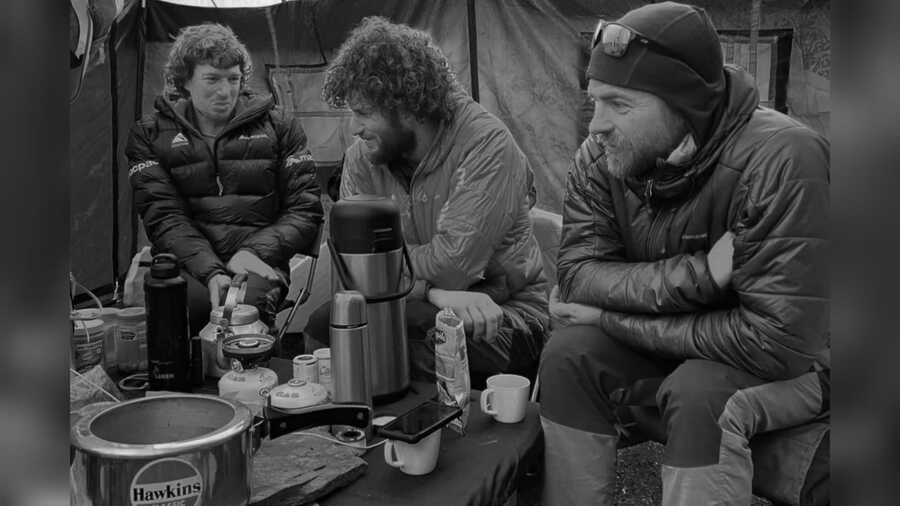 The Australian-Kiwi team at base camp
Apart from documenting legendary climbs, they also interview pioneering mountaineers of modern times. These include Spanish Alex Txikon, considered a pioneer of winter expeditions in the Himalayas and Karakoram, and the late Muhammad Ali Sadpara, a Pakistani mountaineer, who started as a high-altitude porter and went on to assist leading alpinists in winter climbs.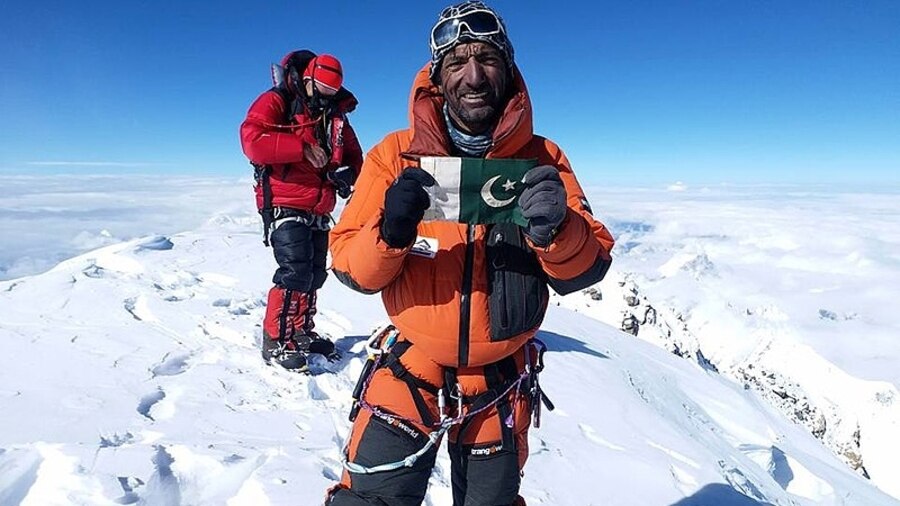 Ali Sadpara on the summit of K2
Wikimedia Commons
Stories big and small have found a place in the virtual pages of Dream Wanderlust, like the winter climb attempt of the Kumaon peak of Baljuri in Uttarakhand, close to the Pindari glacier, in alpine-style, by adventurer and travel writer Anindya Mukherjee and his team.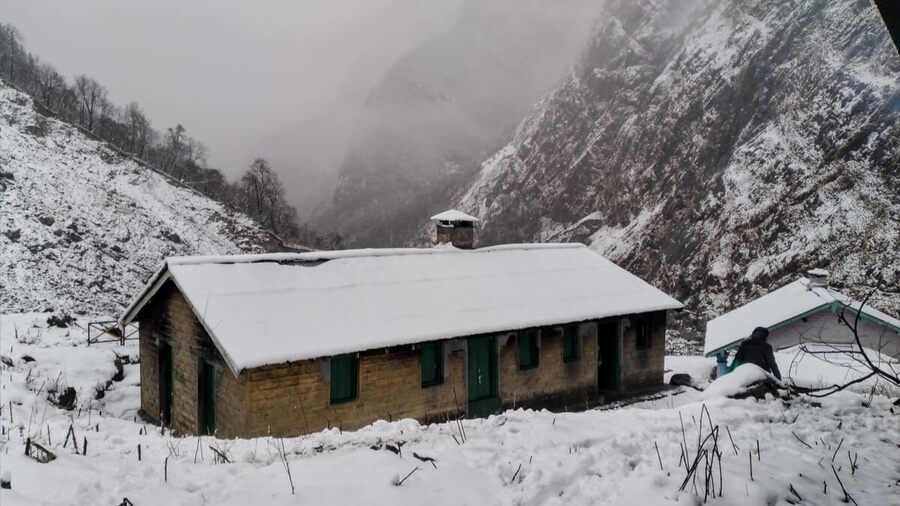 Dwali, Uttarakhand
Documenting these little-known stories is not the only part of Dream Wanderlust's work. The most difficult part is crisis management during mountain disasters, says Patra. In October 2021, several trekkers from West Bengal lost their lives in Uttarakhand's Lamkhaga and Kanakata pass. Apart from constant updates on their Facebook and Twitter pages, Dream Wanderlust served as a liaison between government authorities and families of the victims. 
In another instance, during an Everest expedition in 2016, three mountaineers from Bengal perished on the slopes of the massif, following which they spoke to doctors and psychologists to publish a detailed report of the tragedy.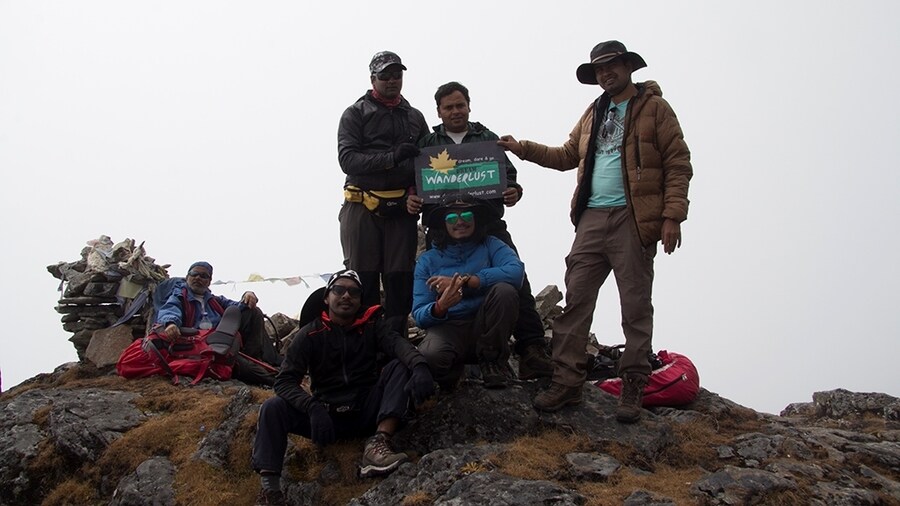 Team Dream Wanderlust at Mirgin La, Nepal
Patra wants more mountaineering aficionados to be a part of their website and their community. He believes that it will help them cover a wide variety of mountain-travel related topics and document mountaineering and survey history.