King's Bakery opened their third outlet, in Jodhpur Park, on April 15 (Poila Baisakh) and we cannot keep calm! The eatery has been a pioneer in introducing Korean cuisine to Kolkata. Along with serving up Korean delicacies, they are also known for their bakery.
"I wanted to open an outlet in south Kolkata since the beginning. So, finally, I did, and that too in a happening area like Jodhpur Park. I want all my Indian friends to taste Korean food and beverages in the cafe, as well as try Korean products and baked goods," shared owner Jung Seok.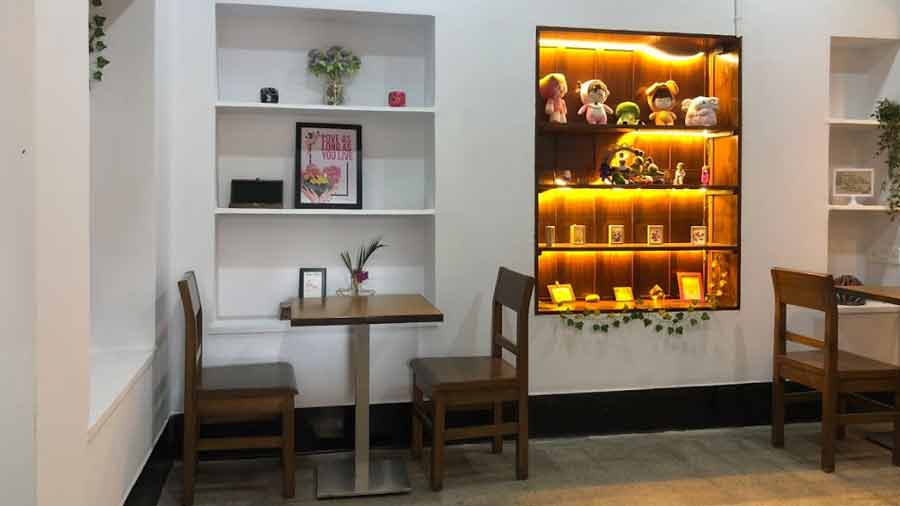 The outlet is decorated with Korean dolls and other knick-knacks
Lovers of Korean food and fans of King's Bakery are excited about the new outlet, which will be serving their favourite dishes and lip-smacking baked goodies. 
"I am happy to hear that King's Bakery is opening an outlet in Jodhpur Park, which is near my home. Since I am a huge fan of Korean music and dramas, this cafe is my current favourite. Every item in this cafe is authentic and unique to Korea and that is what I love the most about this place. My favourite dish has to be Tteokkbokki," said Ahana Lahiri, an MPhil student.
The 48-seater outlet at Jodhpur Park will also house a section of Seelamart, which stocks all popular Korean snacks and treats like ramen.
"Seelamart will have the same products in the Jodhpur Park branch as the Park Circus one. And, Korean ice cream is coming!" said Jung Seok.
"King's Bakery is heaven for Korean cuisine lovers like me. The news of Jung Seok opening an outlet in south Kolkata is wonderful! The baked items of King's Bakery are delightful! My personal favourite is the choux pastry, which is the perfect amount of sweet and just melts right in your mouth. You can also pick up a packet of instant Korean ramen and some snacks from Seelamart to satiate your Korean cravings in the comfort of your home!," shared Simar Sharma, a Master's student.
"I'm excited that King's Bakery is closer to my home now. If I could, I would visit them every day for their amazing spread of desserts. Their kimbap is phenomenal," shared Rishika Simran Mukherjee, Master's student and resident of Gariahat.
"The outlet in Jodhpur Park has made it easier for all the Hallyu fans residing in the south to have their share of authentic jjajangmyeon and melt-in-the-mouth choux pastries without having to travel far. And enjoying Korean cuisine while interacting with fellow K-Pop/K-Drama enthusiasts will be amazing!" said Amrita Dhar, a student of Presidency University.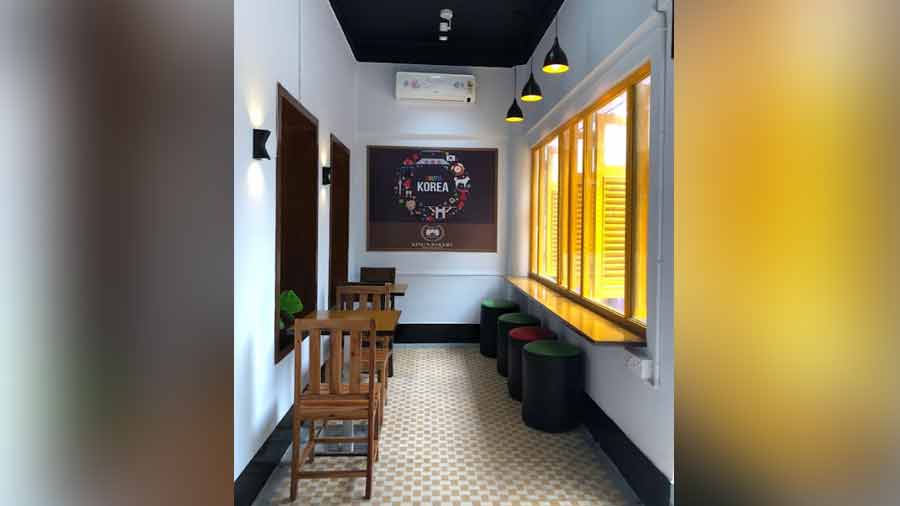 The bright interiors
The new outlet is located at 60, Jodhpur Park Road, behind Jodhpur Park bazar and timings will be 9am to 10pm.