Every summer, we escape to the nearby hill stations for warm smiles, chill weather and breathtaking views of the Himalayas. Kalimpong, nestled amidst the verdant hills of West Bengal, offers postcard views of hills and pine trees and terraced tea gardens. Beyond its awe-inspiring natural beauty, Kalimpong weaves a tapestry of cultural vibrancy that adds a distinct charm to its identity. On our trail to this land of diversity, where Nepali, Tibetan and Buddhist cultures thrive in cohesion, My Kolkata picks the five top things to do when in Kalimpong.
Eat: Art Cafe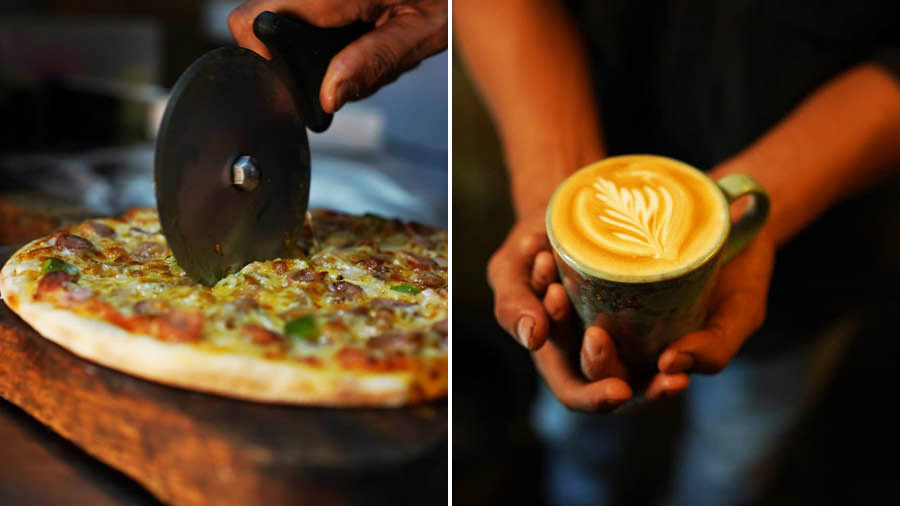 Try the pizza and the coffee at Art Cafe
Nitin Waghela
Whether you're an art enthusiast, a food lover, or simply in search of a serene and inspiring environment, the Art Cafe in Kalimpong promises an enriching experience. Opened eight years ago by the adventure-seeking couple Pravesh Chhetri and Yachna Rizal, Art Cafe seems to be flourishing on all fronts from the decor to the dishes.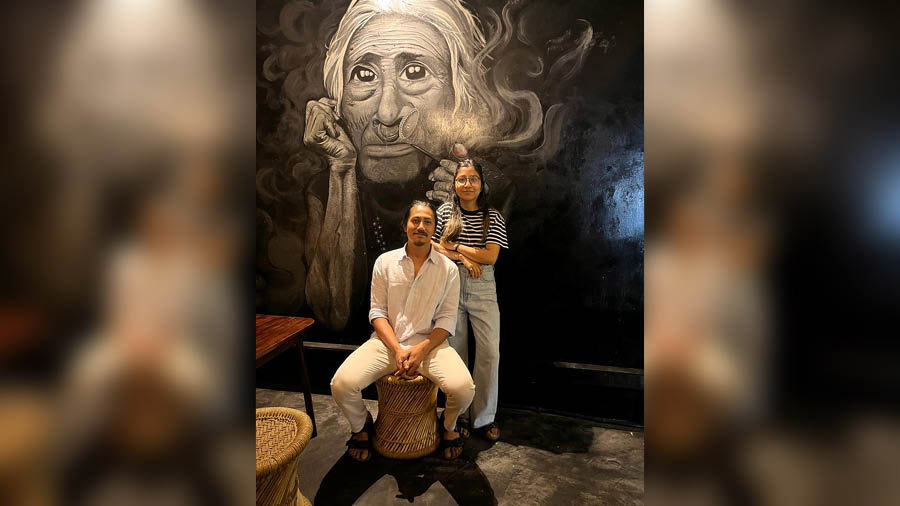 Owners of the cafe
Nitin Waghela
Take a seat, soak in the wall art and try their Classic Smoked Sausage Pizza or the newly-introduced Open Sandwiches, with flavours that sizzle and settle well with the chill in the high altitude air.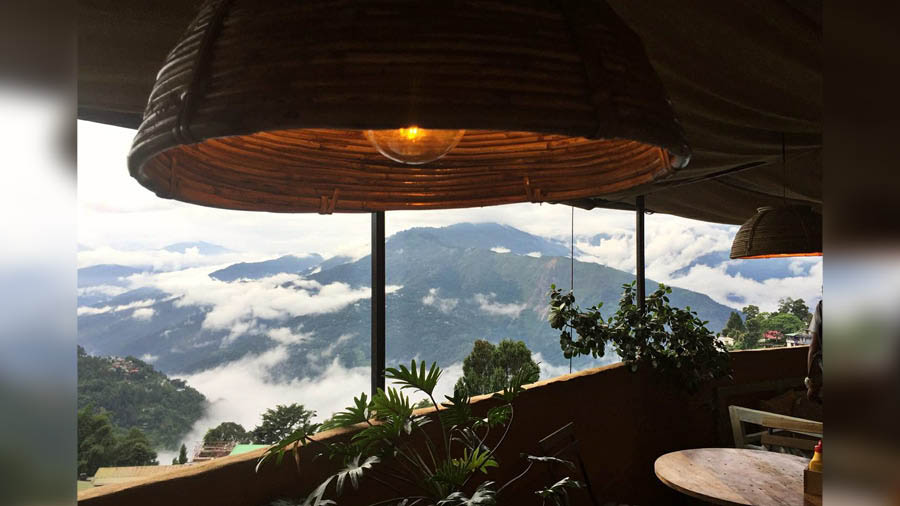 A view from the Art Cafe
Nitin Waghela
If you're wondering what to do while waiting on your order, check out Yachna Rizal, a fashion label functioning out of the store, showcasing attire made using Dhaka fabric or simply lose track of time sipping on a steaming cuppa of Latte. Tap here to find them on Google Maps.
Shop: Beauty Palace Emporium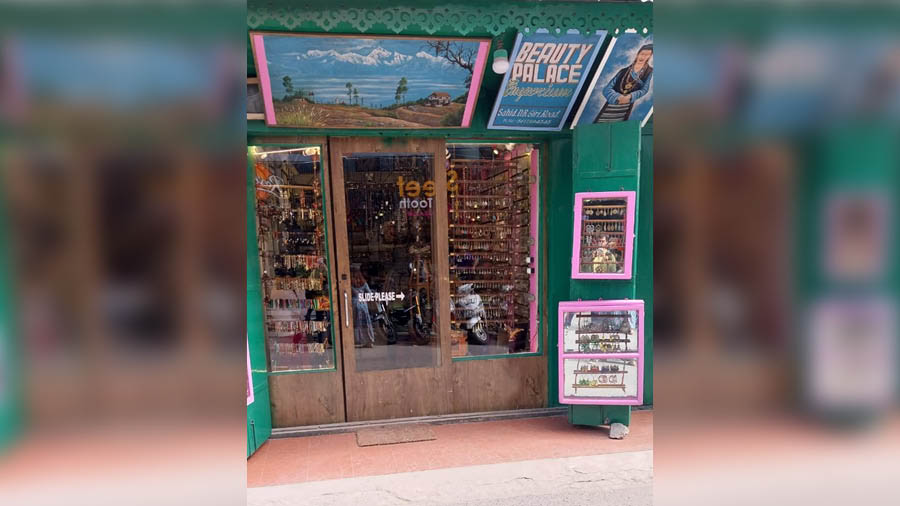 Beauty Palace Emporium
Nitin Waghela
This 65-year-old store on Sahid D B Giri Road (previously Rishi Road) stocks antique and traditional jewellery items worn by Tibetan and Nepali communities. The store also makes for an escape to an old-school atmosphere right from its use of a wooden board that has painted words 'Beauty Palace' to the Japanese bead bracelets and silk scarves one finds inside. "Bollywood legends like Dev Anand and Hema Malini have visited our store," said Kazia Saha, co-owner of Beauty Palace Emporium.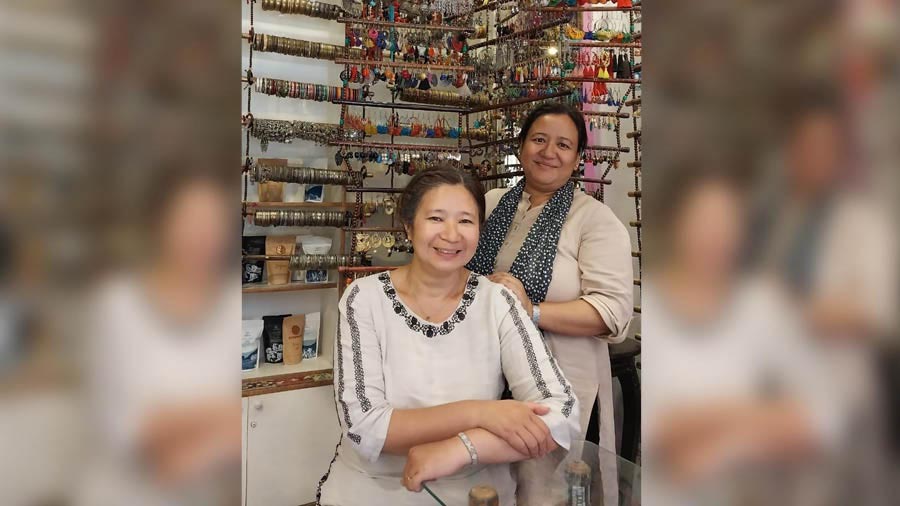 Yamima and Kazia, owners of the shop
Nitin Waghela
The buyers for the items priced between Rs 150 and Rs 3,000 approx include tourists and locals alike. "Tourists, teenagers and girls from Dr Graham's Homes are known to frequently buy items representing local flavours and style," shared co-owner Yamima Dupont.
Do: Gangjong Paper Factory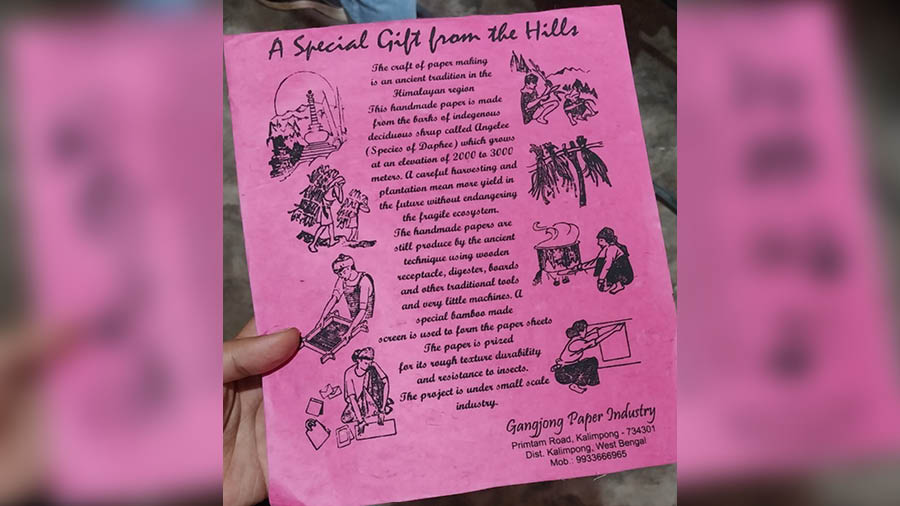 A leaflet shared at the paper factory
Nitin Waghela
For your next stop, head to Gangjong Paper factory, the only functioning paper factory in Kalimpong located here. After a minute's climb, a huge red building becomes visible to visitors flocking to witness the magic. This production outlet is also the first paper production house of Kalimpong.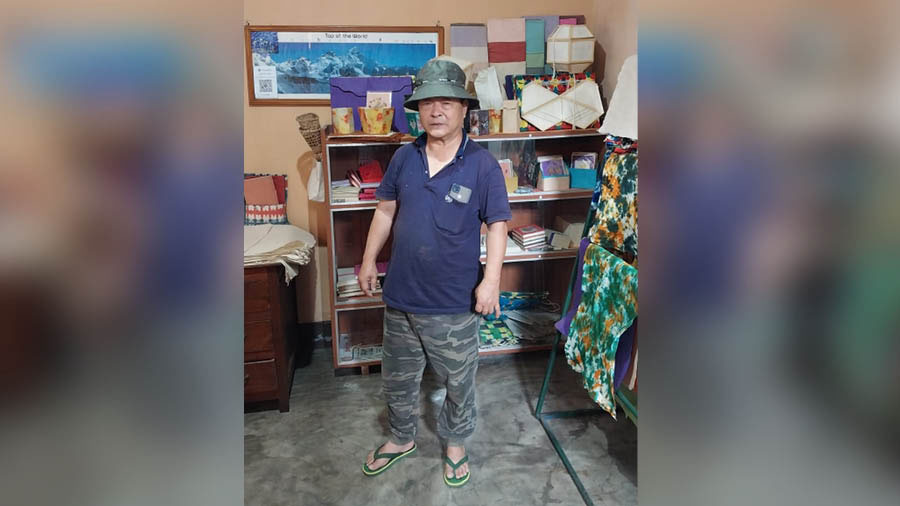 Sangby Tshering Bhutia
Nitin Waghela
Started by Sangby Tshering Bhutia in 1996, it manufactures a select range of products for tourists — paper lanterns, diaries, baskets and pen stands dyed using natural colours.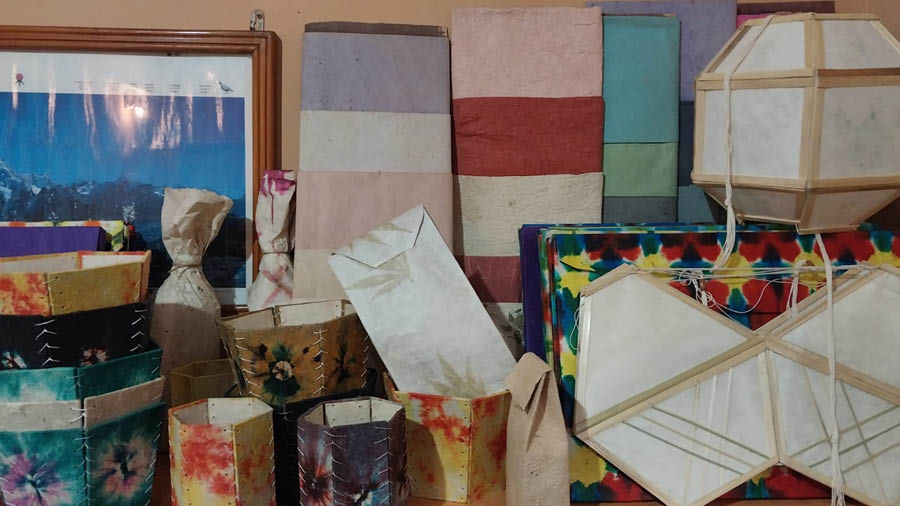 Items made of handmade paper at the factory
Nitin Waghela
While most paper factories shut down due to the reduction in margins, and implementation of manual labour in times where machines are replacing human creativity, Gangjong has stood the test of time. A quick request with the passionate owner will get you a guided tour of his factory.
Visit: Silk Route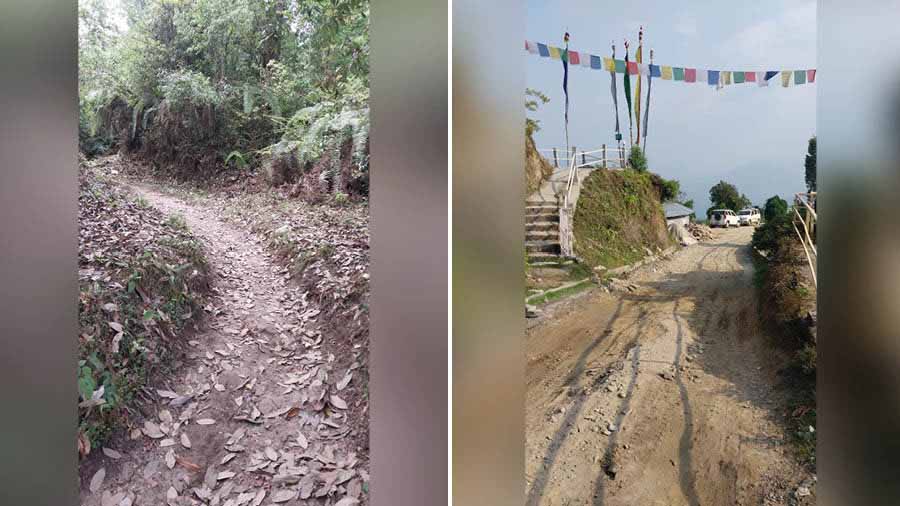 Sections of the Silk Route
Nitin Waghela
Britishers are known to have left their footprints in the sands of innumerable lands. The same is true for Rishop, a one-and-a-half hour drive from Kalimpong, where the clearest sound is not of people conversing or honking vehicles but of the crisp air circling around the flora and fauna. You'll find yourself talking with pine trees and capturing every moment with a long inhale. As you experience this, ask the cab driver to show you the Silk Road or else take you to the Himalayan Hut, one of the first homestays in the area. The piece of land in which the building stands tall is part of the original silk route that connects India to Tibet and then China.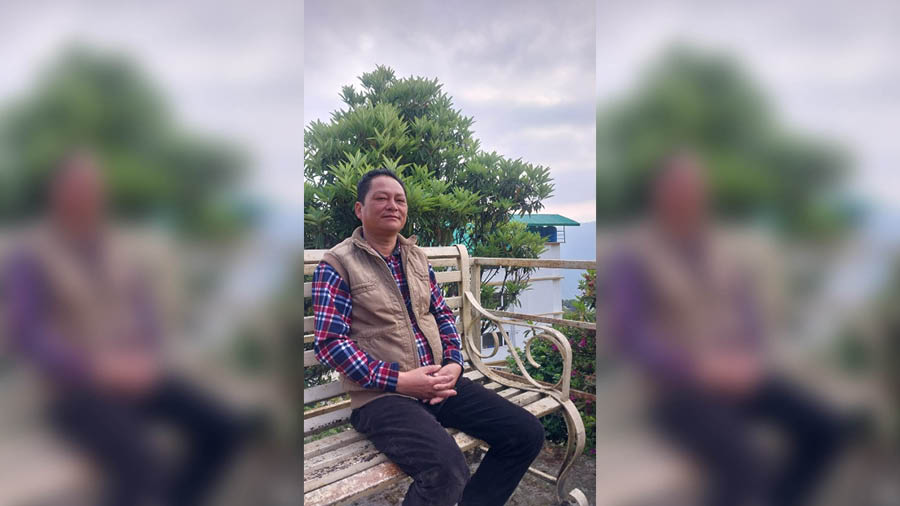 Bimal Gurung
Nitin Waghela
"My forefathers witnessed the British officials riding on horses as they made their way using the Silk Route. Locals used to avoid venturing this route when the Englishmen passed by to avoid any interaction with them," shared Bimal Gurung, owner of Himalayan Hut.
Stay: The Elgin Silver Oaks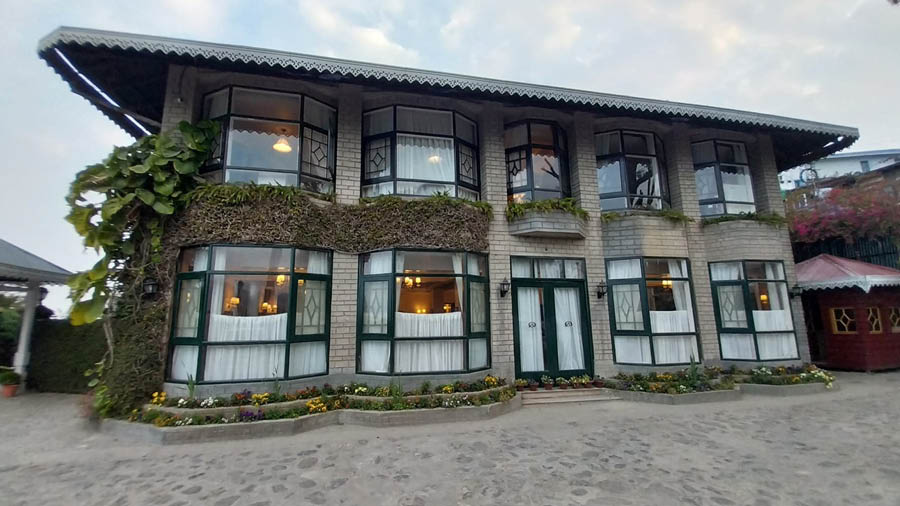 The Elgin Silver Oaks
Nitin Waghela
To end your fabulous evening after you thought it couldn't get any better, head up to The Elgin Silver Oaks. This heritage resort is hardly a minute's walk from Kalimpong's Town Hall. "Earlier it was the residence of Britisher John Mason and later bought by Deshraj Pradhan. In 1982, it was handed over to the Elgin Group and they opened up the place as an upscale resort in 84," said Susanta Ghosh, general manager, The Elgin Silver Oaks, Kalimpong.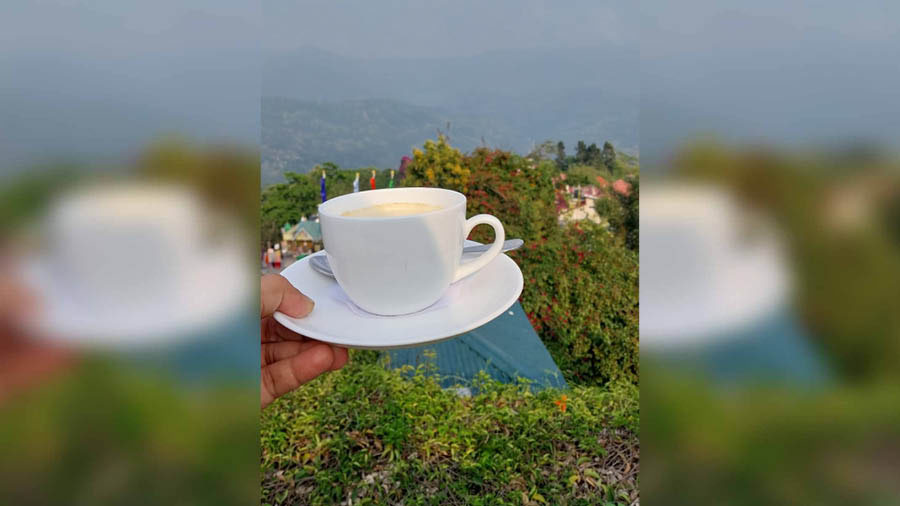 A cappuccino and the view outside
Nitin Waghela
The interiors are antique and wooden, but feel as fresh as the dew drop on the leaves outside. The day we visited made for a perfect evening with a cappuccino in one hand and unstoppable clicks using the other in our attempt to make most of the remarkable view, encompassing small settlements visible for a brief moment before the clouds acted as nature's curtains.