travel
Escaping the festive chaos? Here's what to check out at Kolkata's domestic airport
Flights are full and queues are long. Make the most of your travel by exploring these shop-and-dine stops at Netaji Subhas Chandra Bose Airport
By
Karo Christine Kumar
| Published 14.10.21, 09:33 PM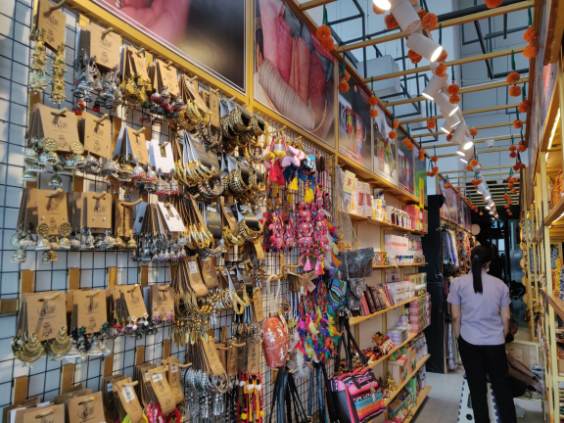 RARE PLANET: We fell in love with this little store because of its colourful offerings from trinkets and keychains to perfumes and figurines. They're also noted for their terracotta kulhads and coffee mugs. The best part? This pan-India chain is a homegrown start-up by Kolkata boy Ranodeep Saha.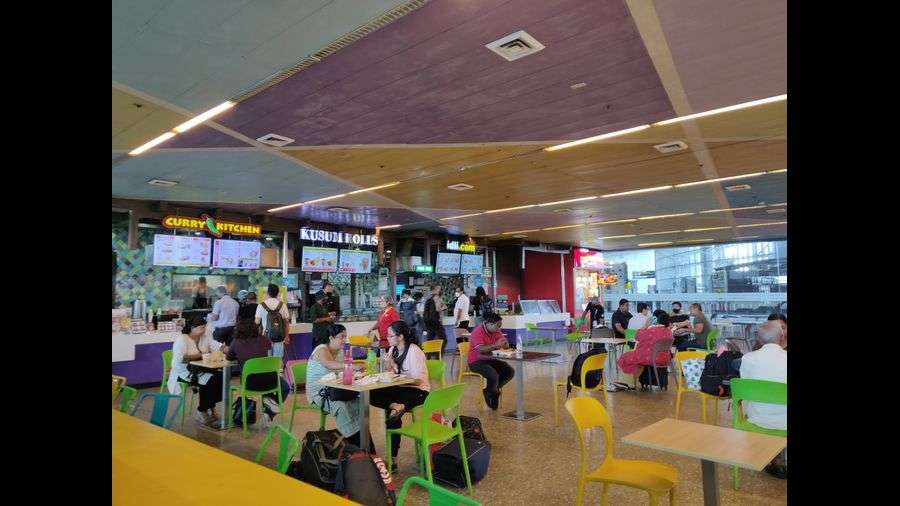 FOOD BOULEVARD: Curry Kitchen, Kusum Rolls, Idli.com, Flurys, Tea Junction, Banchharam's, Enerzy… there is plenty to choose from at this spacious food court at the Kolkata airport. Ample seating makes it convenient for fliers who need to grab a bite or catch up on work.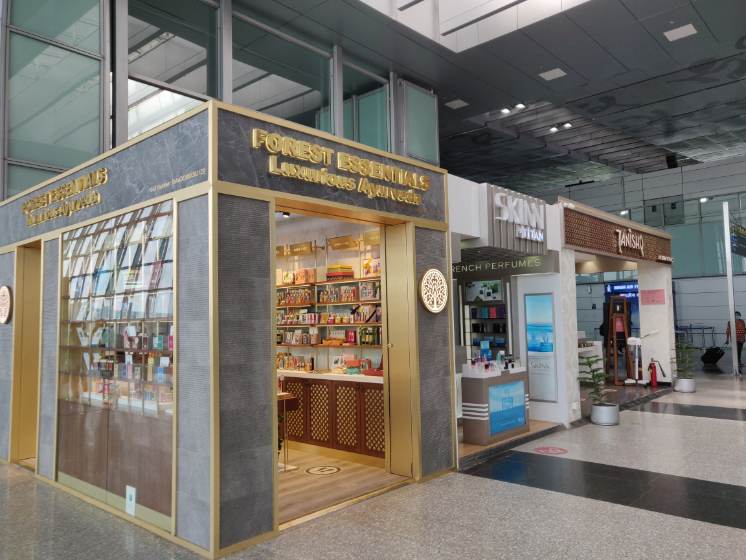 FOREST ESSENTIALS: Who doesn't love Forest Essential products? Pick up a few bottles of your favourite Ayurvedic skin and hair care brand before you head for a holiday. And well, if you don't get a chance, there's always a Taj property to check into to use the complementary FE toiletries!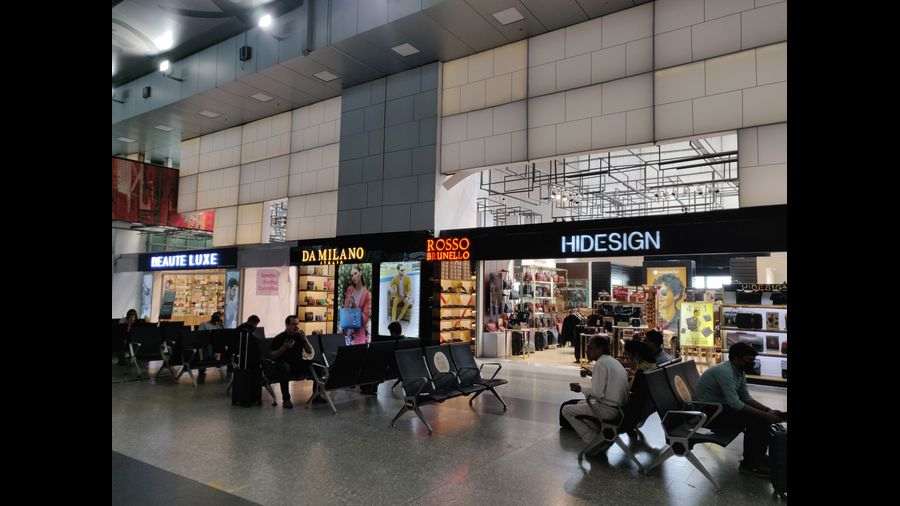 DA MILANO: A luxurious leather laptop sleeve, a designer handbag or wallet, passport cases or a smart belt (because you forgot to pack one!), Italian leather brand Da Milano has it all. There's also Hidesign next door for more options. Nothing comes cheap at this luxury label so be prepared to shell out a hefty amount.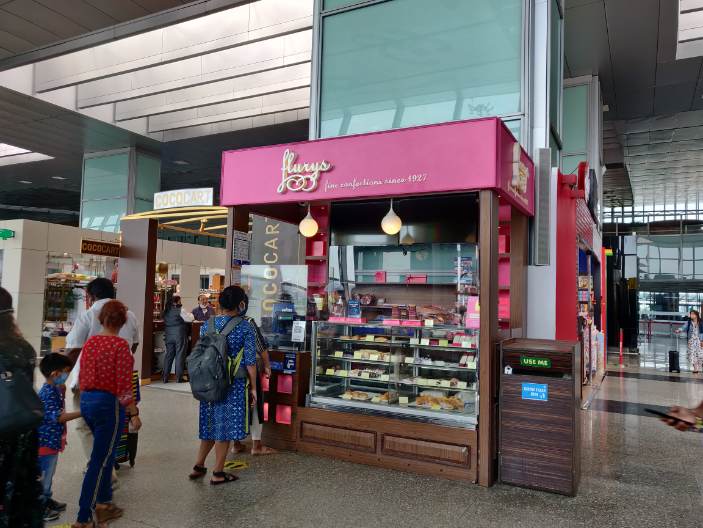 FLURYS: Flurys deserves a separate mention because the Swiss confectionery always has shoppers hanging around, packing Rum Balls and pastries for relatives and friends. Established in 1926, it is Kolkata's signature bakery brand even though the Park Street outlet often doesn't live up to the hype.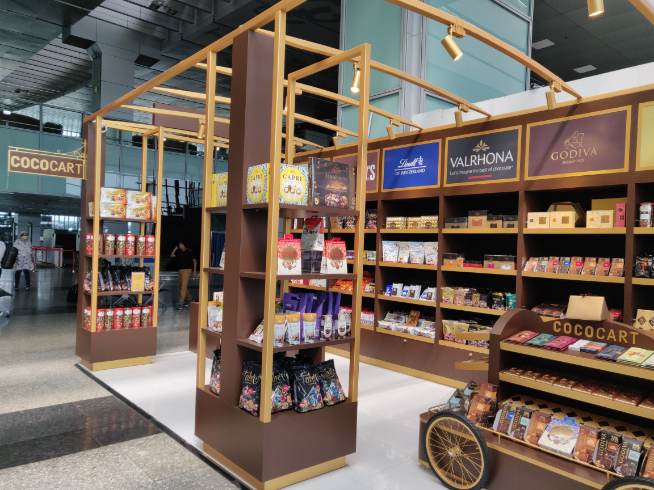 COCOCART: One hasn't really breezed through an airport without eyeing the imported chocolates on display. Cococart is worth a stop even if it is just to salivate at the brands that you don't find easily elsewhere. The shelves stacked with Godiva, Lindt or Valrhona will make you feel like Charlie in the chocolate factory.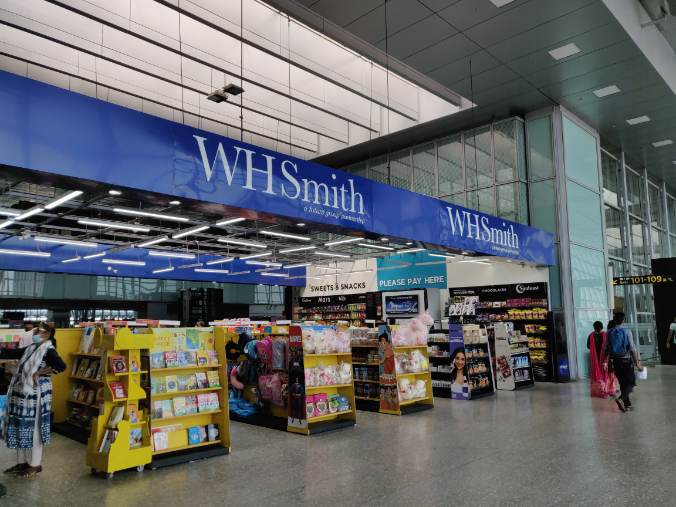 WH SMITH: UK's most popular stationer and bookseller has found a loyal audience at the Kolkata airport. It stands out because of its vast offerings be it books, stationery, stuffed toys, chocolates or skincare.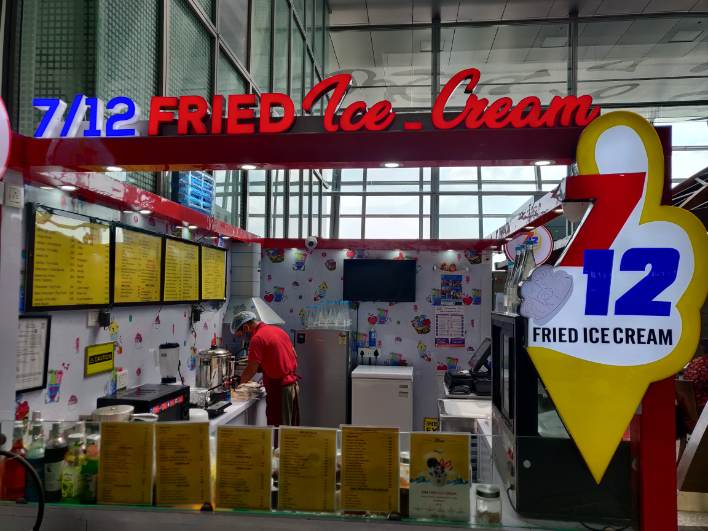 7/12 FRIED ICE CREAM: Um, fried ice cream? Why not? (Especially if you're adventurous enough to travel between Covid waves.) This QSR-model Kolkata franchise brand has several outlets in the city, of which Acropolis Mall is probably the most popular. Cool down after the struggle of long security queues at this ice cream parlour.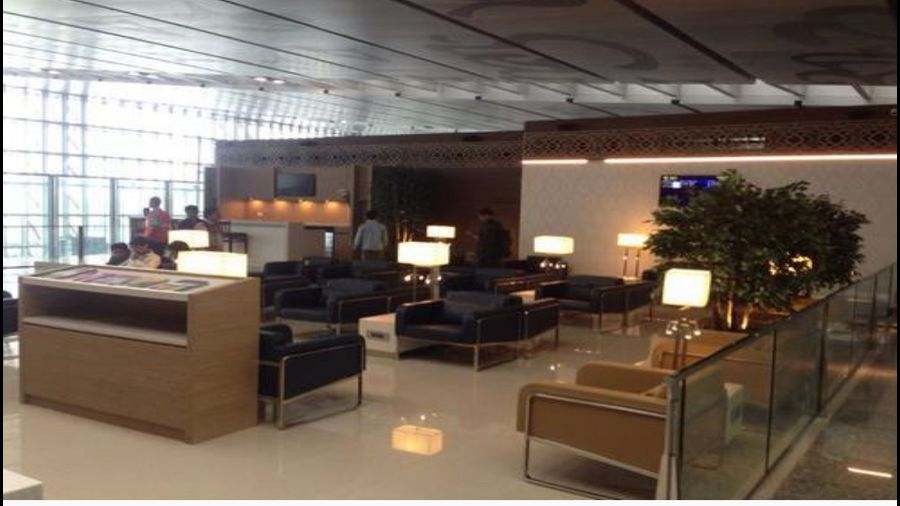 TRAVEL CLUB: The only operational F&B stop on the first floor of the domestic departure for those who have either a Priority Pass or a premium credit card. Meals and drinking water bottles are complimentary at this lounge, there's free Wifi, and the seating is the most comfortable you'll find in the domestic departure section.
Images by the author.