Caravan Cafe, inspired by southern Europe, looks aesthetically pleasing. A plant lover's hub, lit with candles, with seating inspired from Little Venice in Mykonos, this 38 seater sports a unique yet therapeutic look.
Caravan Cafe allows you to travel the world from the moment you step in. It lights up your mood with its diverse menu, and experience.
The industrial warehouse structure-meets-southern Greek here. What's exciting is that the cafe provides a fully immersive outdoorsy experience while keeping everything indoors. There's a retractable roof that allows you an open-sky dining experience, combined with good music and adequate natural lighting. Keep an eye out for the tiny flags that signify each country's special dish, waiting to take you around the world.
"Our vision is to make Caravan Cafe a one-stop-shop for entertainment.... From the cuisine to the ambience, musical gigs and travel workshops that are planned in the coming days. Caravan Cafe is all about travellers. All these things that I have had around the world, I try to bring those here in Caravan Cafe so that Kolkatans in this time of Covid can experience it. Anybody who is fond of travelling will love this cafe. Nature is not limited to a particular segment of people, it's open to everybody. This is a thematic cafe which will help you enjoy the winter without any inconvenience," said Bhaskar Deb and Payal Deb Sensarma, owners, Caravan Cafe.
More about it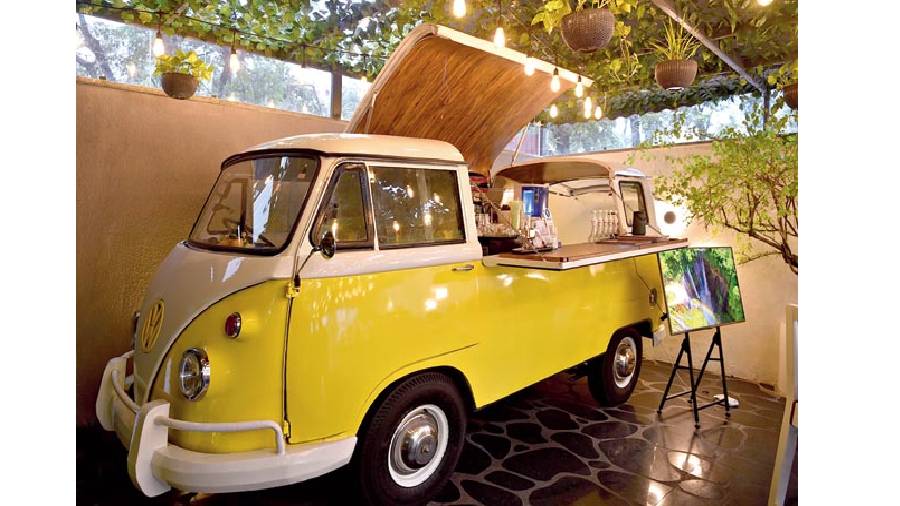 Love the Gram? Grab a perfect picture in aesthetic spots resembling Santorini's boulder-studded floors, Mykonos' white textured walls, in addition to the plant-draped walls, and a 50-year old rare, refurbished 1960s Volkswagen Camper that has been remodelled into a live coffee station.
What: Caravan Cafe
Where: DC- 27/26, Sector I, Salt Lake (beside City Centre Salt Lake)
Timings: 9am to 11pm (all days)
Meal for two: Rs 600-plus
Munch menu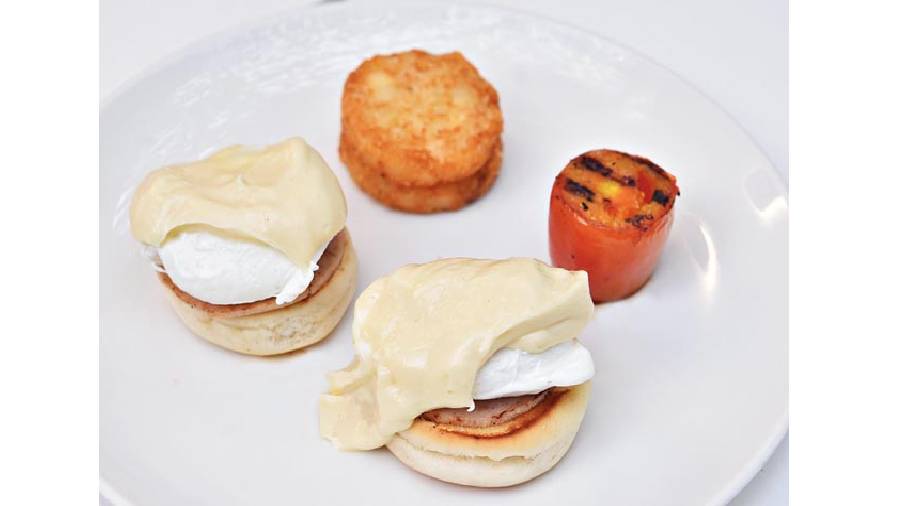 Egg Benedict: Egg-lovers, enjoy the star of the all-day breakfast menu that's smooth yet fluffy and served with chicken ham and a rich hollandaise sauce. Rs 190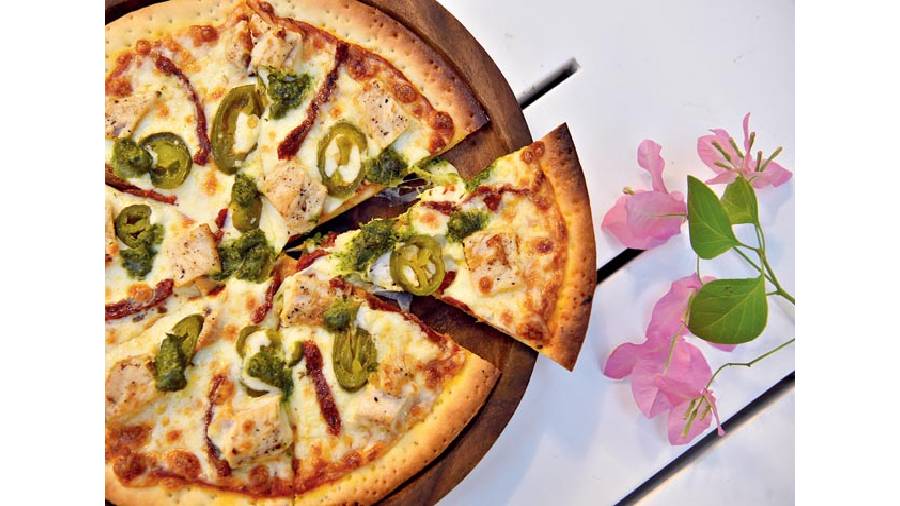 Caravan Cafe Special Chicken Pizza: Dive into this oven-baked, thin crust that's perfectly balanced and topped with cherry and sun-dried tomatoes, jalapenos, roasted garlic and chicken. Enjoy Italy in Kolkata with this special! Rs 400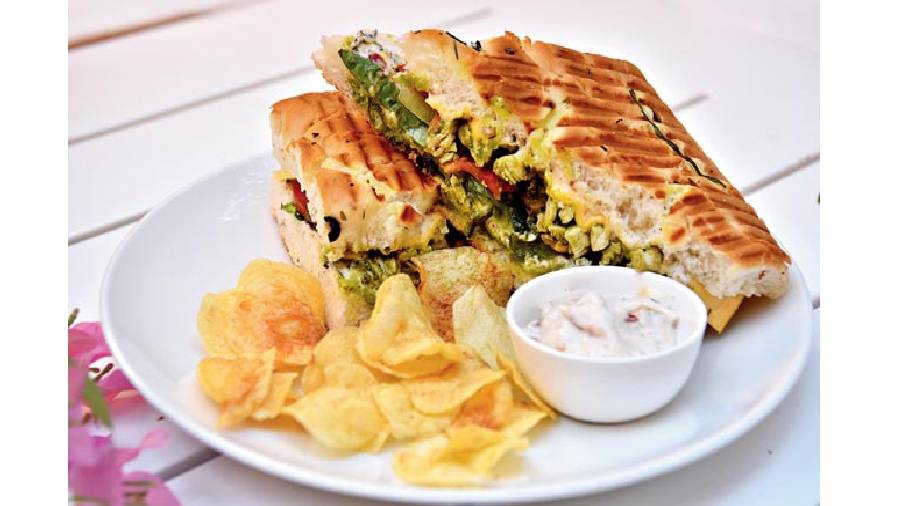 Caravan Cafe Special Pesto Sandwich: A light sandwich starring pesto and veggies that's creamy and herby. Specially curated, it plays as well with its flavours as it does with its textures. It's served with a side of chips and dip. Rs 230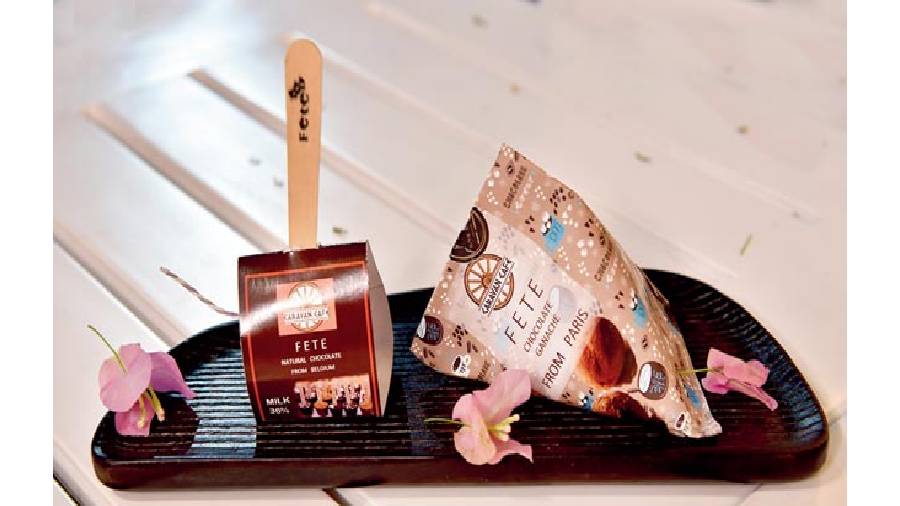 Chocolate Ganache: Parisian chocolatier meets Caravan Cafe. This special dark chocolate ganache is a wonderful treat. Dark, bittersweet and delicious, bite into this chocolate ball to indulge your senses. A bonus? It comes in an artsy packaging that makes it perfect for a gift! Rs 120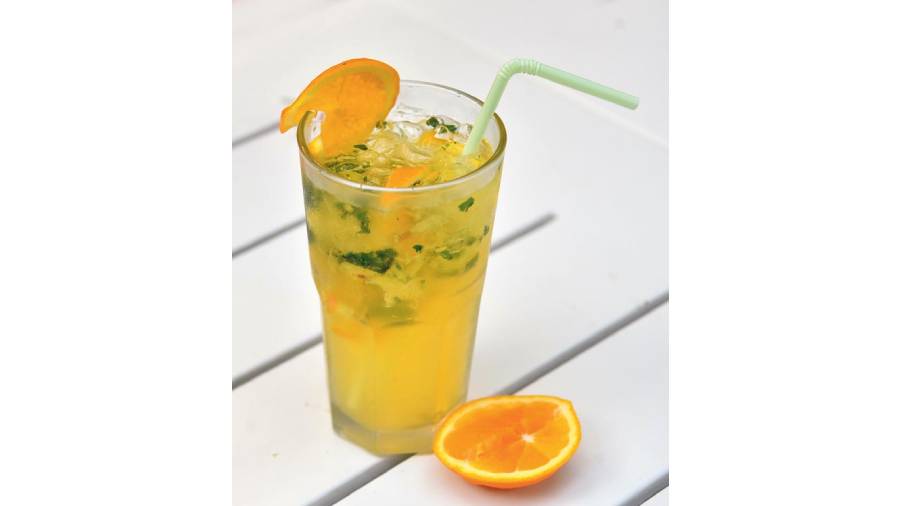 Orange Mojito: Enjoy a bit of spring in winter with this fruity and sparkly drink, that one's sure to relish while basking in the sun. A fruity touch to the classic mojito, this drink pairs well with most foods. Rs 200.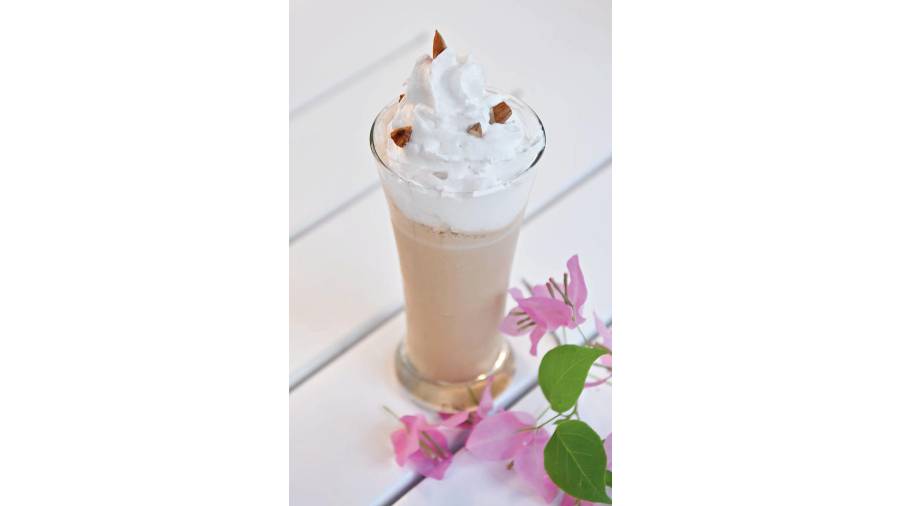 Almond Exotica: Go nuts with this creamy coffee concoction that balances sweetness with its crunch. Rs 250
Pictures: B. Halder