Have you tried plugging your travel wish list into ChatGPT yet? Well, chances are, your chatbot will not only suggest names of your most preferred destinations, but also create a seven-day itinerary of your favourite places, outlining exciting activities and segregating them by distance and cost. What was once a lengthy affair best handled by travel companies can now take just a few minutes with the help of Artificial Intelligence (AI).
Technological advancements have always shaped the travel industry. In recent years, AI has emerged as a potent force poised to revolutionise how we explore the world. AI-driven tools are set to transform travel in profound and exciting ways, from customised recommendations to streamlined customer experiences, paving the way for more efficient, seamless and personalised travel for globetrotters.
How AI is improving travel experiences
One of the most significant impacts of AI tools on the travel industry is their ability to suggest highly personalised experiences to travellers. Machine learning algorithms analyse vast amounts of data from various sources — social media, online searches, previous travel patterns — to understand individual preferences better.
Moreover, by analysing historical travel data and real-time information on weather, events and local attractions, AI tools help travellers select the best time to visit a destination and make informed decisions about transportation, accommodation and activities. By analysing travel trends and user preferences, these tools present unique and off-the-beaten-path locations that align with a traveller's interests.
AI can also provide safety insights by analysing crime data, political stability and health risks of various destinations. Travellers can use this information to make informed decisions about their safety while planning their holidays.
The limitations of AI and why travel experts are still needed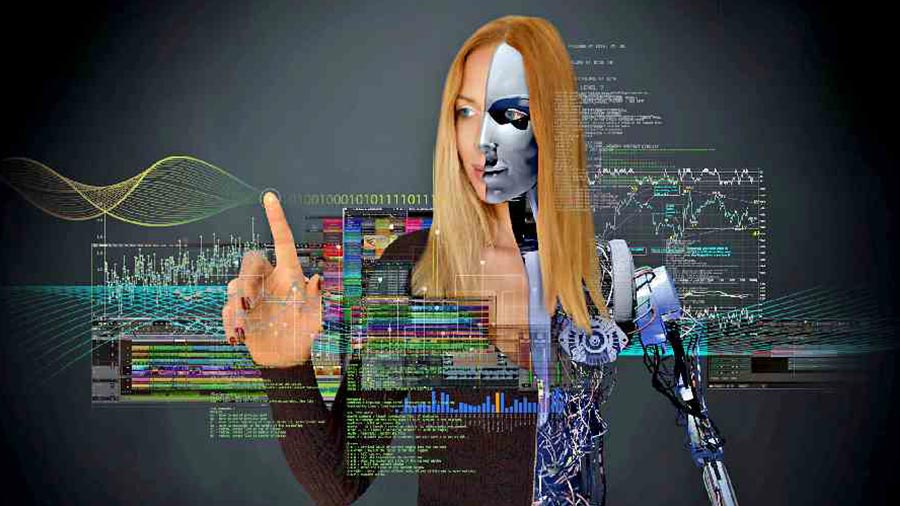 AI is getting better at predicting travellers' needs, but still has a long way to go before it can improvise and anticipate as well as travel consultants
TT Archives
So, does this mean AI can replace travel consultants?
It is believed that ChatGPT can quickly spit out answers for queries like "10 best things to do while in Europe" and "10 best places to stay in Kenya". But it would not be able to verify if those experiences are actually authentic. This is because ChatGPT is a predictive language model that predicts what text it needs to render based on the language data it learned from.
While AI tools excel in suggesting straightforward travel itineraries, travel planning can become more complex when multiple destinations, activities or travel companions are involved. Travel professionals can adeptly manage intricate details, logistics and reservations, creating seamless journeys that encompass all the desired elements.
Travel consultants possess extensive industry knowledge, experience and connections that AI tools may not have access to. They can tap into a vast network of destination management companies, hotels, airlines and local experts, securing exclusive deals and perks for their clients.
In the world of travel, where one size does not fit all, travel consultants have a firm grasp over what a customer expects. They have the expertise and understanding that a great holiday experience is more than just going somewhere, it is more about living every moment at any destination.
Travel consultants excel in transforming travellers' passions into tangible experiences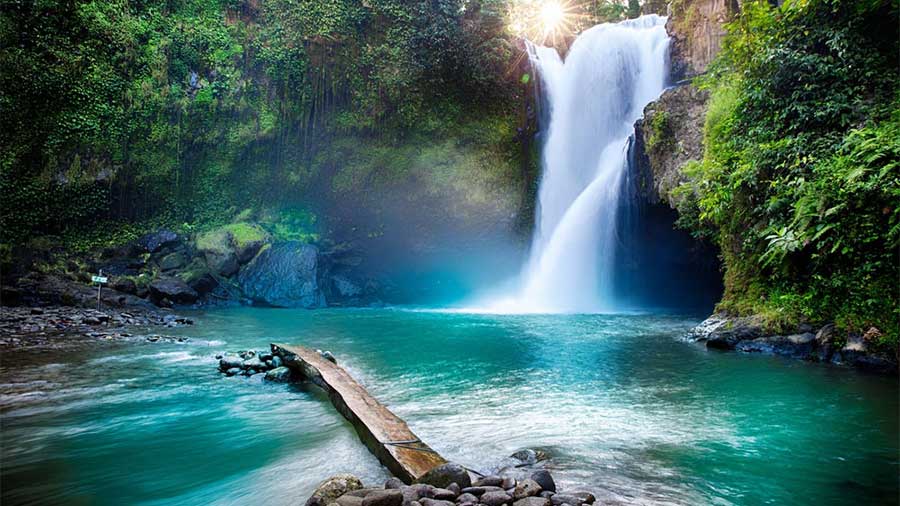 An experienced travel agent knows best how to plan the same trip, say, in Bali, for two different couples with different expectations
TT Archives
Consider the case of two couples: a seasoned pair of retirees and an adventurous young duo travelling to Bali. While the former may seek tranquillity and cultural enrichment, the latter craves excitement and exploration. Travel consultants skillfully craft itineraries that cater to both groups' desires.
Travel consultants excel in transforming travellers' passions into tangible experiences. Food enthusiasts embark on culinary expeditions, savouring local delicacies and even learning to cook traditional dishes from renowned chefs. Culture aficionados may immerse themselves in age-old traditions, participating in festivities and connecting with locals on a profound level.
The modern travel consultant's arsenal of knowledge enables them to create tailored journeys that transcend ordinary vacations. Whether exploring the Louvre's masterpieces or navigating through bustling Asian markets, these bespoke travel experiences exemplify the true essence of a dream vacation. By understanding and catering to the unique interests of each traveller, these professionals redefine the concept of wanderlust, weaving indelible memories into the fabric of their clients' lives.
They can swiftly adjust plans to ensure a traveller's safety and satisfaction, a capability that AI tools may never possess to the same extent. When emergencies strike, be it sudden flight cancellations, natural disasters or health-related incidents, travel consultants spring into action, ensuring their clients' safety and comfort. They possess the unique ability to reach out to their extensive network of contacts, ensuring prompt medical attention and assisting travellers to tackle challenging situations safely.
Moreover, with their finger on the pulse of global events, travel consultants preemptively monitor potential disruptions and are quick to adjust itineraries as and when needed. In situations where destinations become unsafe due to political unrest or natural disasters, they adeptly reroute travellers to secure locales, ensuring their peace of mind.
It is during these challenging moments that the true value of a travel consultant shines through. Their ability to act as a calm and reassuring presence, guiding clients through the unexpected, is invaluable. Whether it is rebooking flights, securing accommodation or providing vital travel advice, they are steadfast in their commitment to delivering seamless solutions.
The best of both worlds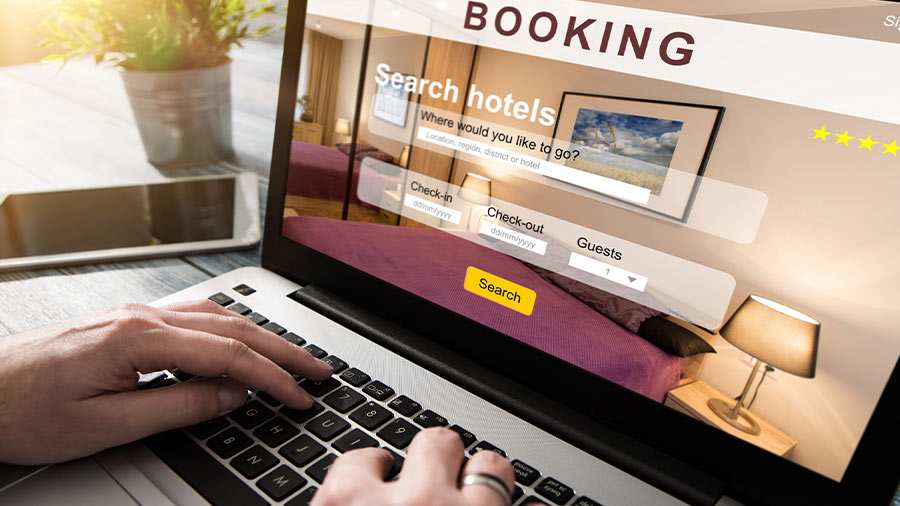 Should travel agencies and AI join forces, it can create a win-win situation for the travellers
TT archives
The best combination today is when travel consultants use technology to their advantage, to enhance their current offerings. They can leverage AI programmes to better their planning and make more informed decisions, maximising their customer's time and experiences during their journeys.
Customer service lies at the heart of the travel industry, and AI is set to elevate it to new heights. Chatbots and virtual assistants offer instant support to travellers, promptly addressing their queries and concerns. AI-driven customer service agents are available 24/7, ensuring that travellers can get assistance anytime, regardless of location or time zone.
Chatbots and virtual assistants powered by the latest AI advancements are becoming increasingly popular in the travel industry. These conversational interfaces assist travellers by answering queries, providing real-time flight updates and offering travel suggestions based on individual preferences. As these technologies continue to improve, travellers can expect even more human-like interactions and personalised support on their journeys.
Travel companies can leverage all the customer data they have received over the years to train AI-powered travel platforms tuned to their customer base. These platforms can analyse historical travel data, seasonal trends and local events to recommend the best times to visit specific destinations with greater accuracy. They can also help sort through customer feedback from surveys, reviews, and online polls to better understand current opinions in real time.
Behind the scenes, AI tools are pivotal in optimising travel industry operations and logistics. Airlines and other transportation providers use AI algorithms to predict demand patterns, optimise flight schedules and manage crew assignments efficiently. By reducing inefficiencies and enhancing resource allocation, AI helps travel companies cut costs while providing better services to travellers.
AI tools are undoubtedly helpful for generating travel inspiration and providing initial guidance. However, the intricate and dynamic nature of travel planning demands the expertise of travel professionals. The ability to leverage vast industry knowledge, provide personalised attention and navigate complex itineraries make travel agencies the ideal partners in curating truly unforgettable journeys.
By combining the power of AI tools with the human touch of travel professionals, travellers can enjoy the best of both worlds.
Niloy Nag is the founder and managing partner of Flying Squirrel Holidays (www.flyingsquirrelholidays.com), based out of Kolkata and Dubai.