trekking
In pictures: Monsoon trek to Bhrigu Lake — a journey within
A trekker from Kolkata captures his recent high-altitude expedition in Himachal Pradesh in images and words
By
Suman Roy Chowdhury
| Published 04.09.22, 01:38 PM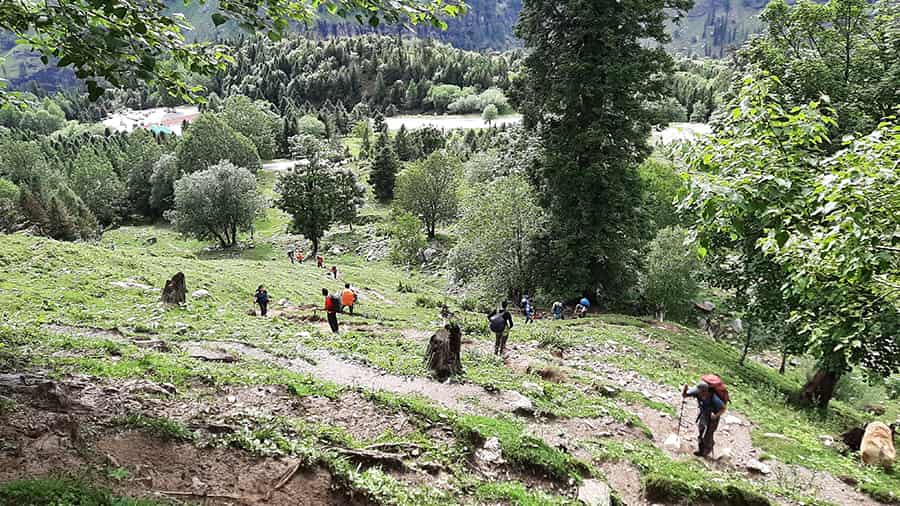 A steep climb humbles even the seasoned at the start of our trek from the Gulaba checkpoint. Teamwork and good company help, as does an active and sporty lifestyle. Our team of 19 crossed the old Rohtang La road — a road less travelled since the opening of the Atal Tunnel — to reach the checkpoint, 20km off Manali, at an altitude of approximately 7000ft
Photos: Suman Roy Chowdhury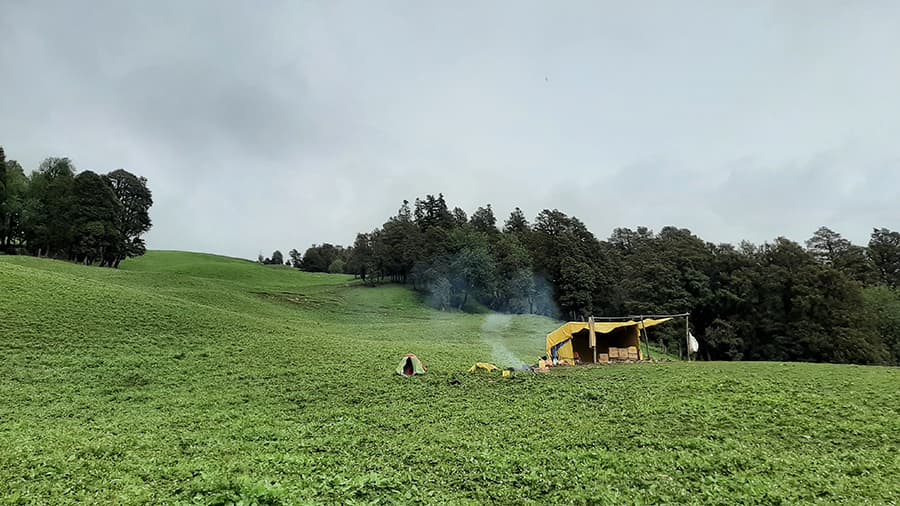 Soon we hit alpine meadows of wild strawberry fields and hazelnut trees, one of the highlights of this Himalayan trek. Is this really in India? The quintessential Maggie and tea point says YES!
Our first campsite at Jonker Thatch, above 10,000ft, from where one can see the Solang Valley opposite and even spot paragliding!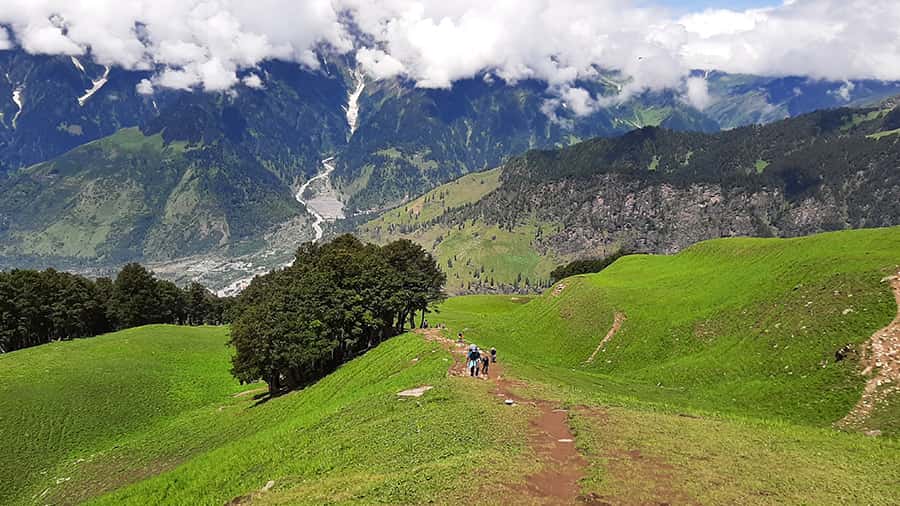 Endless meadows make the climb on the second day mesmerising. While the rains posed challenges, it also enhanced the beauty of the meadows. We stopped frequently to rest on rocks and marvel at the sights around us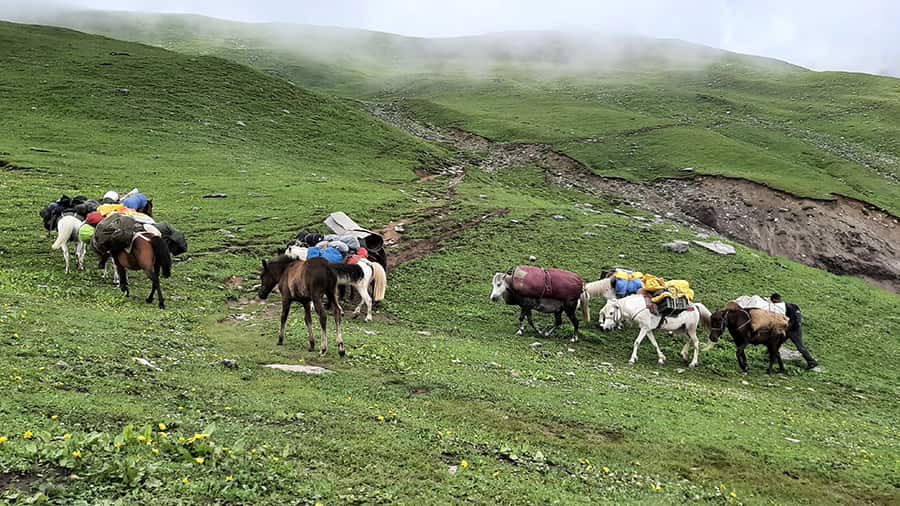 Some of our four-legged companions carry camping equipment and provisions to the second campsite at Rola Kholi. We were in awe of their strength and endurance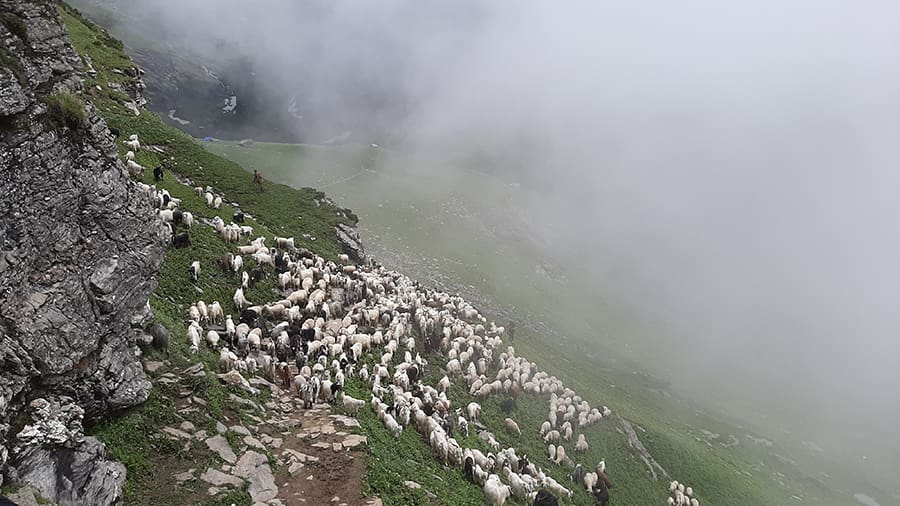 An interesting traffic jam at 12,000ft and a lot of bleating. Maybe they were trying to sing "The Lord is my Shepherd, he leadeth me to pastures green"!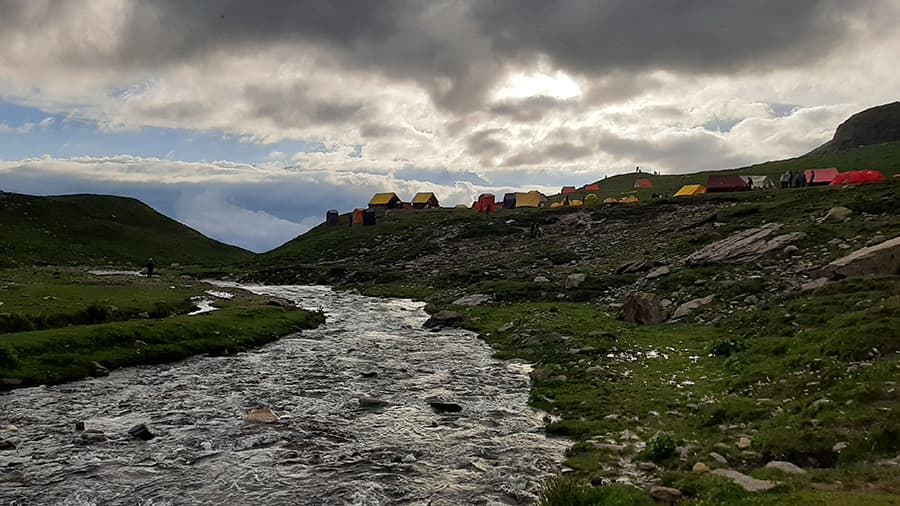 The campsite at Rola Kholi at 12,500ft and the picturesque stream that flows past it. The sound of the water and the sights around rejuvenated us body and soul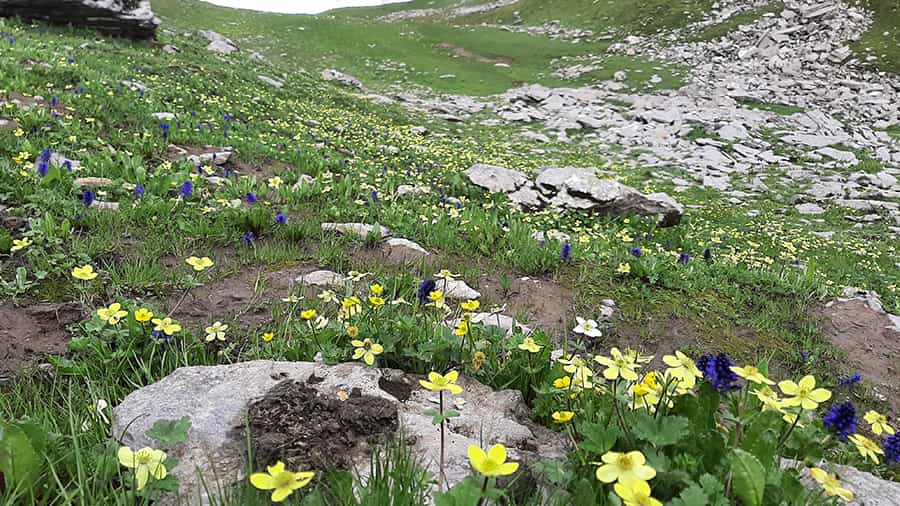 The meadows turn to a mini valley of flowers on Day 3. It was a treat to watch the flowers sway and dance in the cool Himalayan breeze. On the way, we passed crystal-clear springs where we filled our cups and drank life to the lees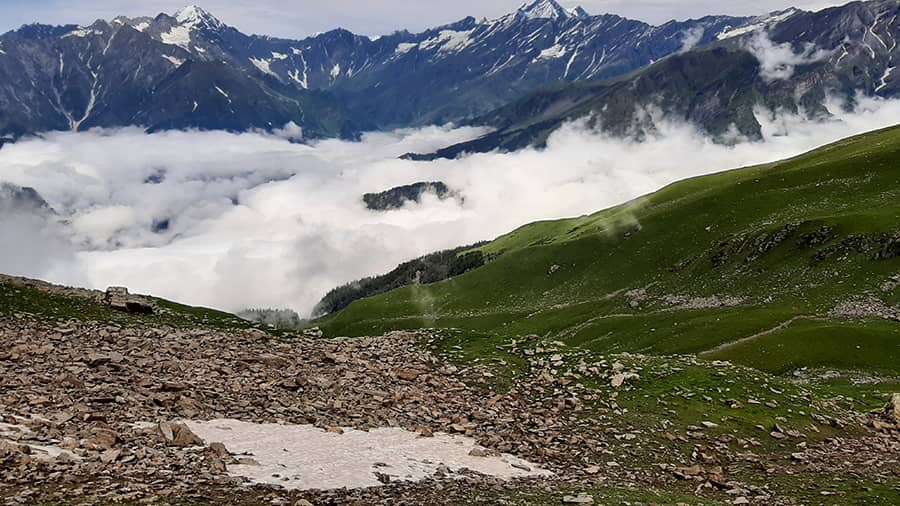 An occasional snow patch en route and the valley below filled with clouds. The Dhauladhar range in the background filled the camera frame and eyes. Early in the season, not only is the lake frozen, the upper reaches are snowbound, which makes the trek difficult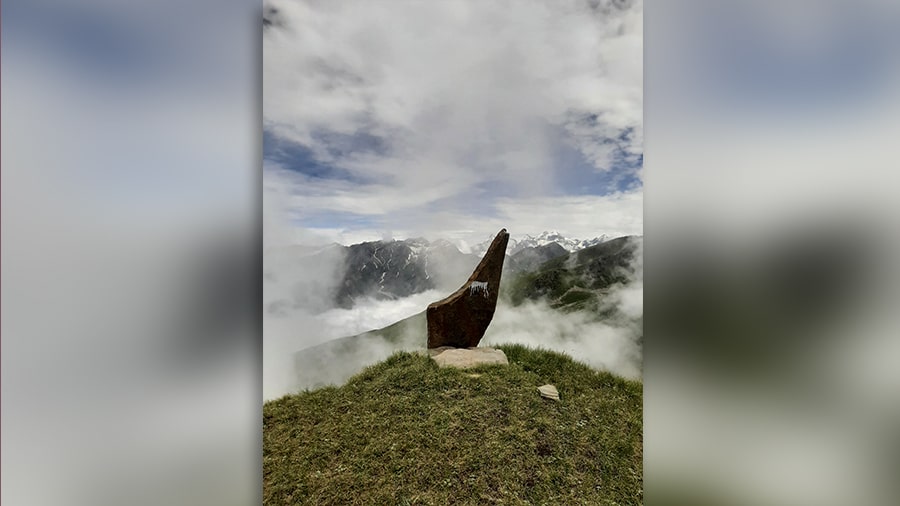 We found the Harp of the Gods at 13,000ft! Or their recliner maybe?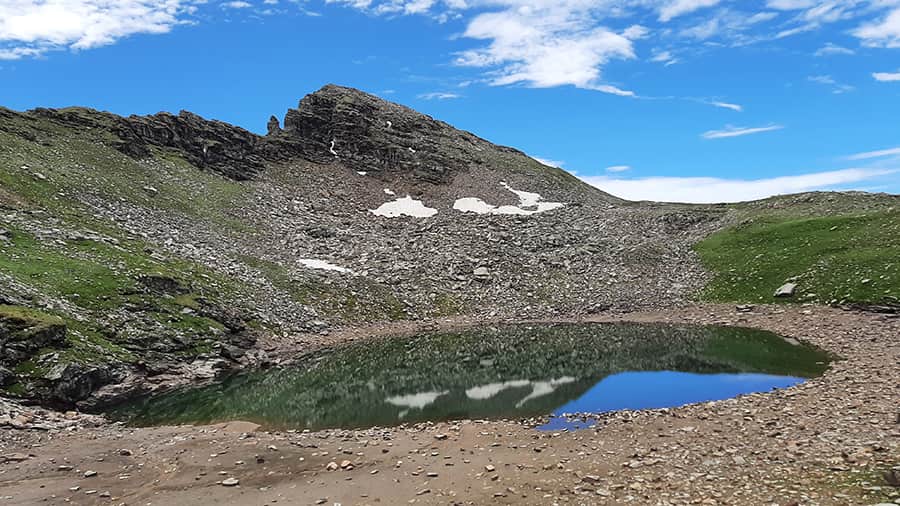 A first look at the Bhrigu Lake at an altitude of over 14,000ft. The water is clear and still, and one can see the bottom of the lake. It's forbidden to wear shoes near the lake. Our entire team of mostly first-time trekkers made it to the top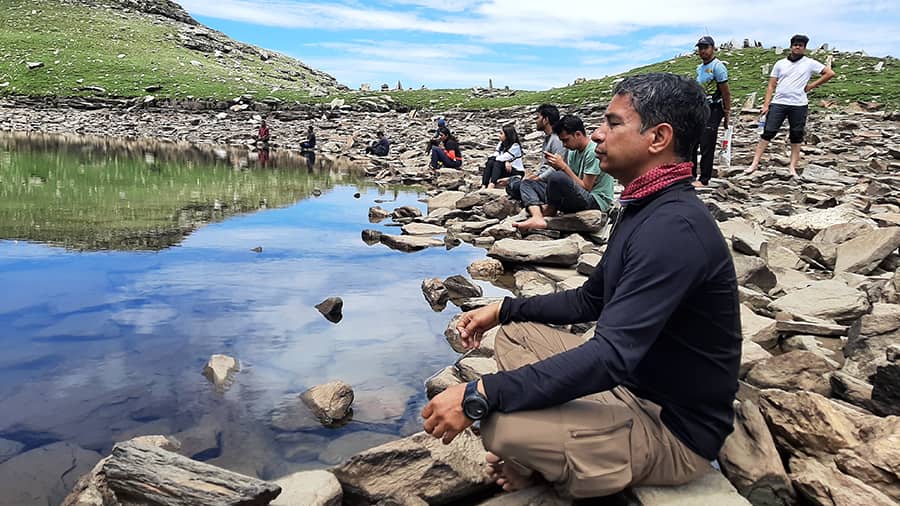 No God, no deity, no idol, no religion, no book. Just oneself and the stillness. The peace and quiet make one reach inwards. The climb makes one realise that the fight is within and the calmness here makes one realise that divinity, too, is within. We trekked back to Rola Kholi that day and on the next day, we descended step by careful step to Gulaba, from where we took a shared taxi to Manali