What is the first thing that comes to mind when you think of Punjab? Is it sarson da saag aur makki di roti or the endless energy of Bhangra or Preity Zinta cheering for the Punjab Kings in the IPL?
What about something that is mellow and elegant, intricate and indigenous? Something that Punjabis take a lot of pride in calling Phulkari.
A form of folk embroidery unique to the Punjab, Phulkari used to be an inseparable part of Punjabi households till the early part of the 20th century. Featuring mesmerising floral patterns, skillful manipulation of the darn stitch and available in a vast range of vibrant colours, Phulkari was both a sartorial mainstay and a cultural asset. 
The Partition and then industrialisation brought a slow death for Phulkari, but its resurrection is now underway, thanks to Aab-Label and its founder Shreya Mehra. Just 26, Shreya sees Aab as a reimagination of Punjabi heritage clothing, adapted and expanded for today's India.
My Kolkata caught up with Shreya to understand the roots of Phulkari, what Kolkata's buyers think about Phulkari, her experience with sexism in entrepreneurship and more.
Edited excerpts from the conversation follow.
'If Phulkari products are no longer there, why not make them myself'
My Kolkata: You finished your studies in media from the London School of Economics and Political Science. Following that you proceeded to work as a social media strategist and cultural researcher before founding Aab-Label. Tell us why you switched from a career in media to fashion entrepreneurship.
Shreya Mehra: I've always been a creative person. Even when I was studying at LSE, I was doing a course on media, which involved branding, communications and writing, all of which had their creative aspects. Whatever I've been involved in has always been about directing and channelising my creativity.
Once the pandemic kicked in, I didn't want to be working online anymore. That's when I decided to finally dedicate all my time to my startup idea, which I had been brainstorming on for two years. That's what led to the switch into fashion entrepreneurship and founding Aab in 2021.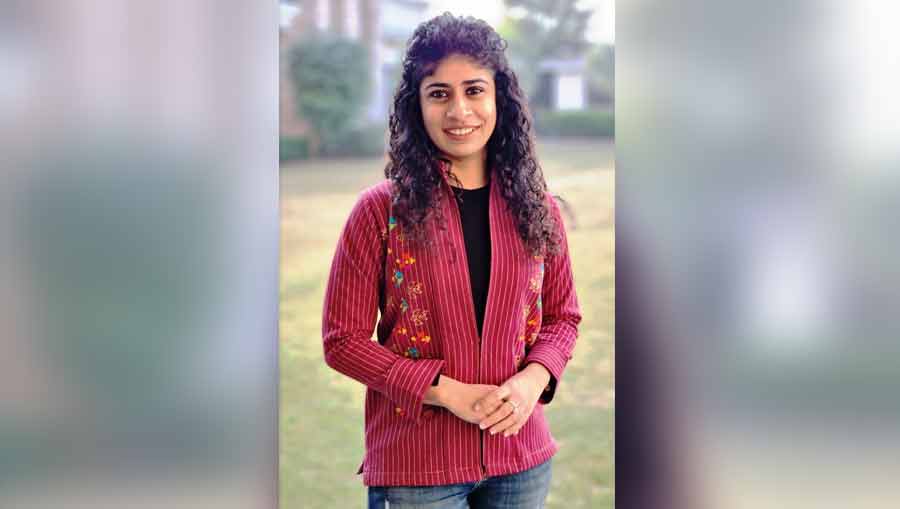 Shreya completed her education in media, a sector where she also worked for some time, before moving to entrepreneurship
Aab-Label
What drew you to the heritage craft of Phulkari?
I was born and brought up in Amritsar, but for a major part of my adult life, I was living away from home. During this time, wherever I went, people who knew about the Punjab would ask me to get them a piece of Phulkari. That's when I'd go around the bazaars of Amritsar looking for Phulkari, but I'd never find any intricate, hand-crafted pieces the way they had originally existed. Antique Phulkari pieces were a rarity. That's when I thought that if these Phulkari products are no longer there, then why not make them myself.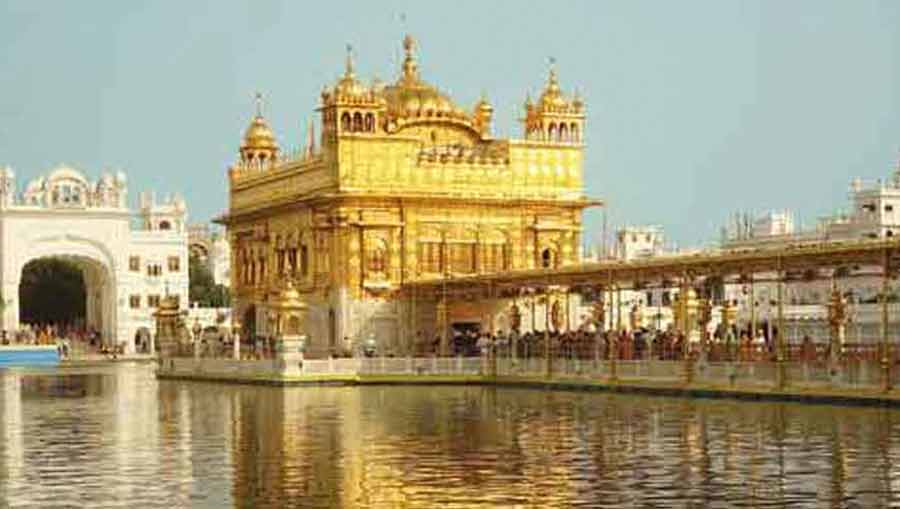 Shreya was born and brought up in Amritsar, a city whose cultural fabric changed drastically after the Partition
Aab-Label
'Phulkari used to be made in Punjabi homes as a gift'
For our readers who may not know a lot about Phulkari, could you briefly talk about its heritage and legacy?
Phulkari was never a commercialised art in any way. It was made at home by women in agricultural communities of the Punjab for their loved ones. For example, when a kid was born in the family, a relative or family member would start making a piece of Phulkari, which would be developed over many years and then gifted to the kid once they were ready to marry. Once the Partition happened, Phulkari started dying out, as the generational knowledge was lost. Punjab was among the worst hit regions due to the Partition, a lot of skills were lost and the interests and concerns of the society changed.
Over the years, the original techniques of Phulkari gradually disappeared, as well as the innovative elements that were attached to the craft. Hand-woven Phulkari was replaced by mass-produced pieces in which a single design would be repeatedly used. As a result, the emotional connection that people had with Phulkari was also lost.
'Retain the touch and feel of Phulkari and adapt it to the needs of a new generation'
Aab's USP is about reimagining heritage crafts like Phulkari in everyday clothing. Could you elaborate on how this reimagination takes place?
Heritage clothing, as a sector, is really blooming. People have a fair understanding of what it means, especially when it comes to their own heritage. Even then, Phulkari as a craft used to be an outlier because it hadn't been revived before we did it at Aab.
Traditionally, Phulkari has always been about dupattas. We've changed that and diversified into other garments, but the base of the clothes has remained the same. Phulkari was always done on khadi, which is why we only use hand-woven fabrics. Dresses, tops, jackets, kurtas, coats, whatever we make are completely hand-woven. The idea is to retain the authentic touch and feel of Phulkari and adapt it to the tastes of a new generation without losing out on the classic appeal that made Phulkari such a treasured part of the Punjab's culture in the first place.
To sum it up, the raw materials, the techniques and the characteristics of the craft have remained the same, but the form of the garments has changed.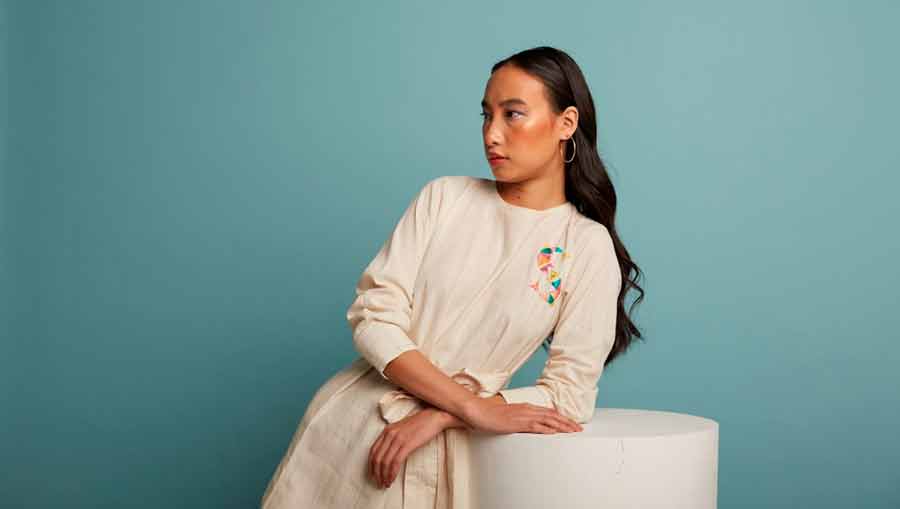 Aab's vision is to reimagine Phulkari without losing its original essence
Aab-Label
Is Aab's manufacturing done entirely in-house? Any plans for physical stores to add to Aab's presence online?
Yes, all the production and manufacturing is done entirely in-house in Amritsar. For now, our presence is restricted to online, but we definitely want to set up physical stores in the near future, starting with Amritsar and Chandigarh and moving on to the big cities like Delhi, Mumbai and Kolkata.
What are your personal favourites from Aab's collection?
I really like the black peplum tops, the red co-ords and the yellow seaweed dress. Those would be my favourites.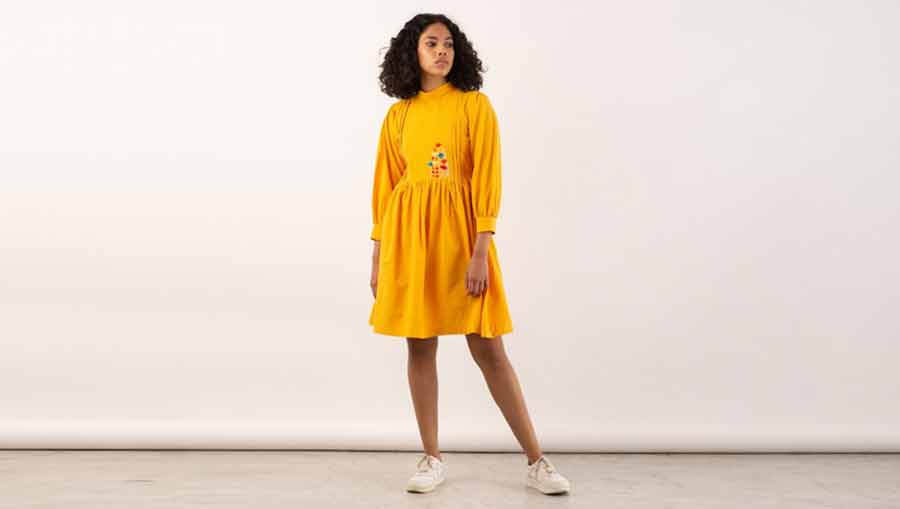 The yellow seaweed dress at Aab, which Shreya cites as one of her favourites
Aab-Label
'Aab gets a lot of queries from the east and the Northeast'
Describe the customer base/profile that engages the most with Aab…
We have a fine mix of customers in their early 20s as well as more middle-aged customers. Most of our customers come from a place of awareness about heritage crafts.
Which regions of the country are most interested in Aab's products? Any particular trends or patterns of engagement from customers in east and Northeast India, especially Kolkata?
There's demand from all sections of the country, particularly the big cities. We started with most of the demand coming from Amritsar and Chandigarh, before extending into Ludhiana and Delhi. We get a lot of queries from the East and Northeast on Instagram and email. People in Kolkata are showing a lot of interest in Phulkari tops and dresses.
With the wedding season having kick-started already, are there any Aab products that might interest brides and grooms or their guests?
The dresses and kurtas are definitely generating a lot of interest during this wedding season. The kurtas, in particular, have received a lot of queries for functions during wedding celebrations, chiefly those occasions where the look is calmer and more relaxed. Bridesmaids also have plenty of options at Aab, especially for the more laidback sundowner events during weddings.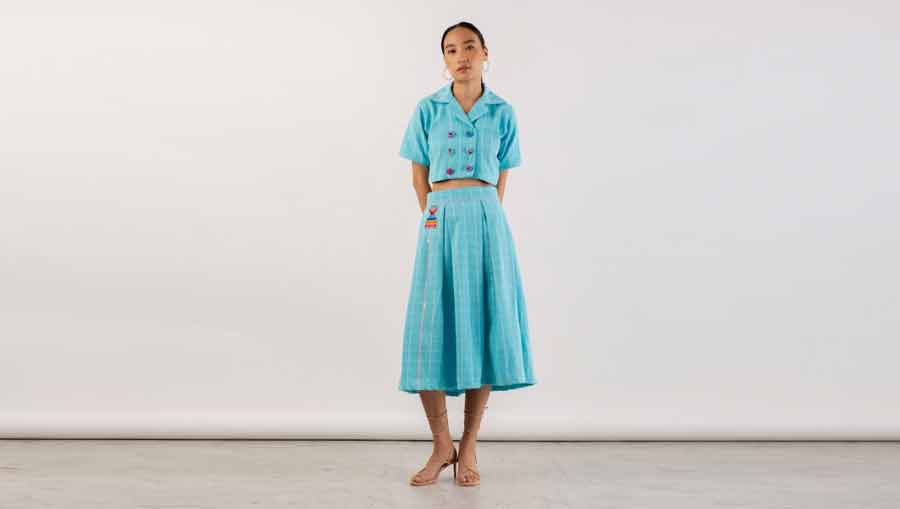 Aab has a wide range of apparel for wedding events, including this blue Matsya outfit
Aab-Label
'If you're convinced about your idea, just go for it'
In your experience as an entrepreneur in the fashion sector, what have you made of the gender distribution or gender disparity when it comes to positions of leadership? Has sexism been something you have had to deal with?
There's still a fair amount of gender disparity. I'd be lying if I said I haven't experienced any sexism myself. Just as a full-time job often produces instances of sexism in India, it's also the case with entrepreneurs. Some may experience it more in public spaces, while others may have to confront it in private. For me, it's mostly been in the larger societal context where I've seen the gender disparity and the sexism that comes from it. People have been skeptical about my shift from media to fashion and that skepticism has had sexist overtones. Apart from that, even when I go to negotiate with the vendors, a lot of whom happen to be senior men, it takes time for them to let it sink in that they're negotiating with a female founder.
What would be your advice to the young Shreyas reading this across India who want to make a foray into entrepreneurship but are confused about when to make the leap and how?
We all have to fight the sexist disparity in entrepreneurship and we can do so by listening to our calling, by what our hearts tell us to do. My advice would be to stand up for yourself and not care too much about what people's criticisms are. As long as you feel good inside, you're on the right track.
Additionally, for those youngsters who may be reluctant to start their entrepreneurial journey, I can only say that if you're convinced about your idea, just go for it. I took two years to kick-start mine and there are lessons I've learnt that I could've learnt two years ago. So, if you feel you have something that can work, don't wait.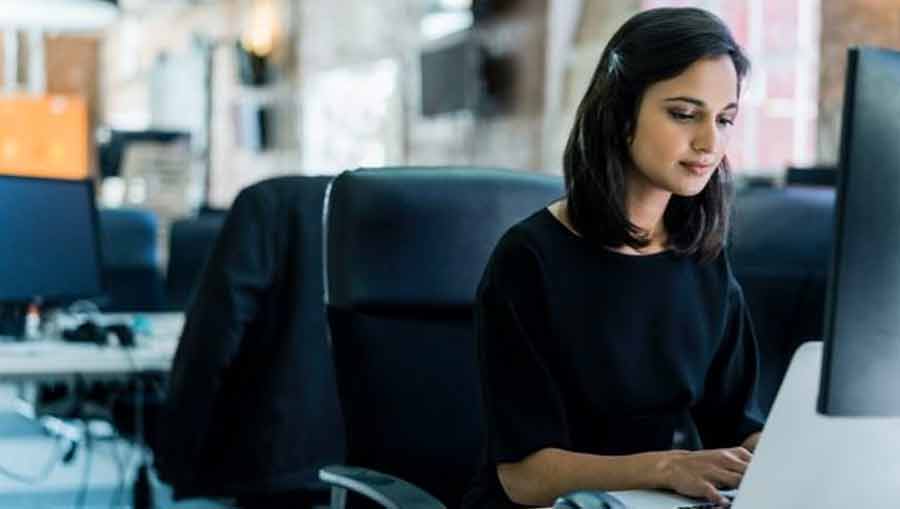 Shreya is all for jumping into entrepreneurship if one has sufficient confidence in their idea
TT Archives
'Oprah Winfrey's 'What I Know For Sure'… it's a great book'
When not working on Aab, what are your hobbies and interests? What do you do to zone out and relax?
I love painting, it's something that helps me zone out. I also love yoga and my walks. I'm an avid reader, especially when it comes to women-centric books, mythology and spirituality. Recently, I was reading Oprah Winfrey's What I Know For Sure. It's a great book, doesn't feel heavy, but is still profound.
Also, when it comes to spending free time, there's nothing quite like making my own cappuccino with almond milk.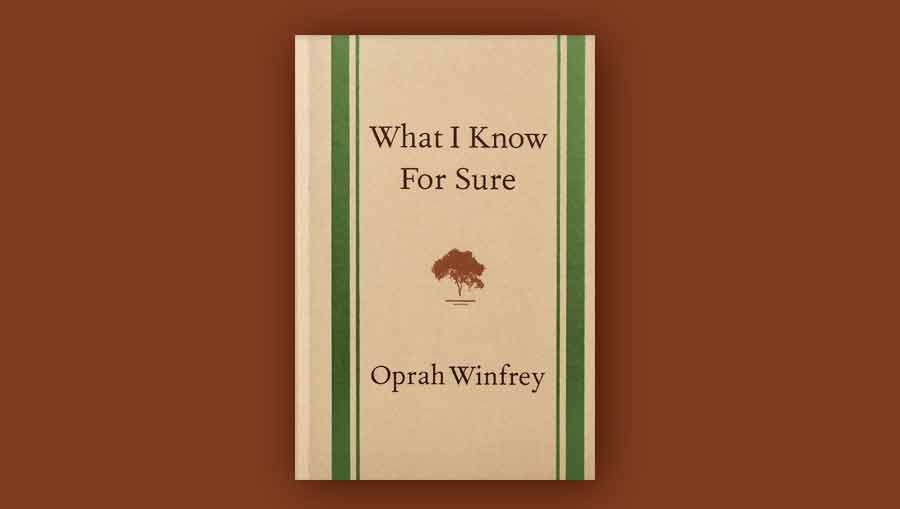 Oprah Winfrey's 'What I Know For Sure' is among the best books Shreya has read recently
Finally, where do you see yourself in five years' time?
I see myself at Aab, trying to take it to new heights, particularly in terms of expanding Phulkari in the West, where I believe it will kindle a lot of interest.