As of December 2021, 53 million people in India are unemployed, a number that is greater than the entire population of South Korea and roughly twice that of the citizenry of Australia.
Over the last decade, social entrepreneur Divya Jain has studied the problem of India's unemployability more closely than most. The founder of two clutter-breaking startups, SEEKHO and Safeducate, she is a recipient of the ASEAN Achievers' Award and is intent on transforming how employees upskill in India.
My Kolkata caught up with Divya to take a deep dive into her organisations, her analysis of unemployability in India, how sexism still plagues female entrepreneurs, her love for boxing and more.
Edited excerpts from the conversation follow.
SEEKHO is about outcome-driven, lifelong learning
My Kolkata: Tell us a bit about your background and how you came up with the ideas of Safeducate and SEEKHO.
Divya Jain: I was born and brought up in Delhi, and finished my studies from Cambridge University. I had a bit of experience in banking and consultancy, before joining my family business in logistics and transportation in 2005.
Over there, I found a massive gap between the people we were getting and the talent requirements that we had. That's pretty much what led me to start my first company Safeducate in 2010, which was primarily focused on upskilling people for supply chain logistics. We worked with colleges and universities, set up courses in supply chain logistics, branched out to retail, healthcare, among other sectors. Till 2019, we had about 150 brick-and-mortar centres where we were running a lot of these upskilling programmes.
SEEKHO, on the other hand, is a Covid baby. My (Safeducate) centre shut down in 2020, which is when I connected with my co-founders, Arihant (Jain) and Ajeet (Singh Kushwaha). We wanted to create a platform that uses a data-driven approach to upskill the youth through personalised learning. That's really where SEEKHO was born.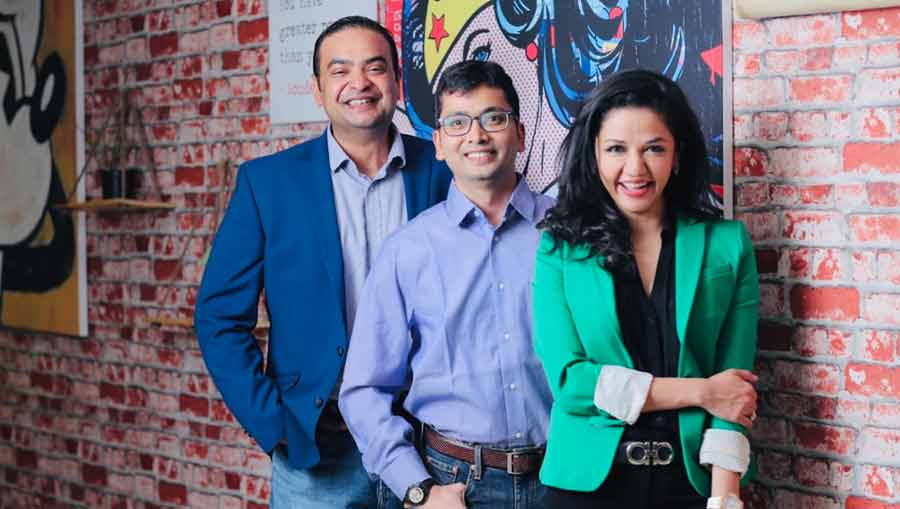 Jain with SEEKHO co-founders Arihant Jain and Ajeet Singh Kushwaha
Divya Jain
At SEEKHO, you rely a lot on Artificial Intelligence (AI) to automate solutions for unemployability. Could you elaborate on how this automation works?
The way AI works on our platform is that it assesses you on your current knowledge base and then creates a learning journey for you. We've got 10 academies on SEEKHO, across digital marketing, finance, consulting, among others. Within each academy, we've identified micro skills that you need to know to be great at for a specific job. When you come on the platform, AI identifies what you already know and then grooms you to integrate the other skills that you need to build a strong profile.

What makes SEEKHO different from other digital platforms that match jobs and seekers?
The first and main differentiation is that we're upskilling first. We believe that seeking jobs isn't fundamentally a matching problem. If I had to give a distinction between us and say, LinkedIn, what we've done is gamified our whole process. Every piece of content you interact with will give you points (known as Karma points). These points create a talent board, which is available for corporates to hire from. Recruiters can dissect potential employees based on the skill-sets that they want as they can see the proof of work for a candidate.
A lot of people classify us as ed-tech, but we aren't that. We're more in the realm of job-tech. What we do is incredibly outcome-driven as we believe in lifelong learning. It's based on a membership model that we see as a career accelerator where you sign up, take courses and earn your certificates.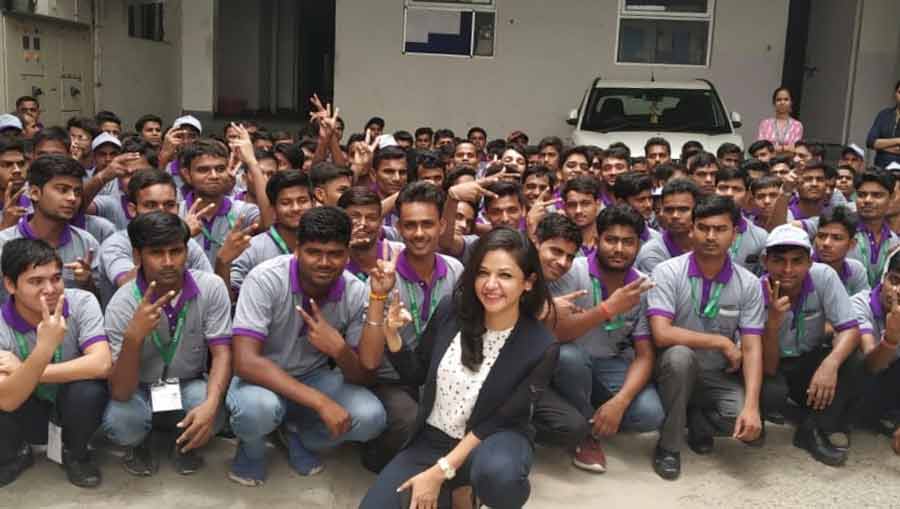 According to Jain, SEEKHO is an example of a job-tech organisation that focuses on lifelong, personalised learning
Divya Jain
'The rise of the maker economy from the East and Northeast is an exciting trend'
You have studied the problem of unemployability among the Indian youth for years. What are the three key lessons you have learnt?
We started off after Independence with a socialistic economy, which was very monopoly driven. Jawaharlal Nehru stressed on being atmanirbhar and we set up the IITs and IIMs. As a result, we produced great doctors and engineers, but when it came to businesses, it was all about monopolies. Then, suddenly, in the 1990s, we opened up the economy and monopolies were replaced by new businesses. That's when businesses realised they needed to change how they functioned.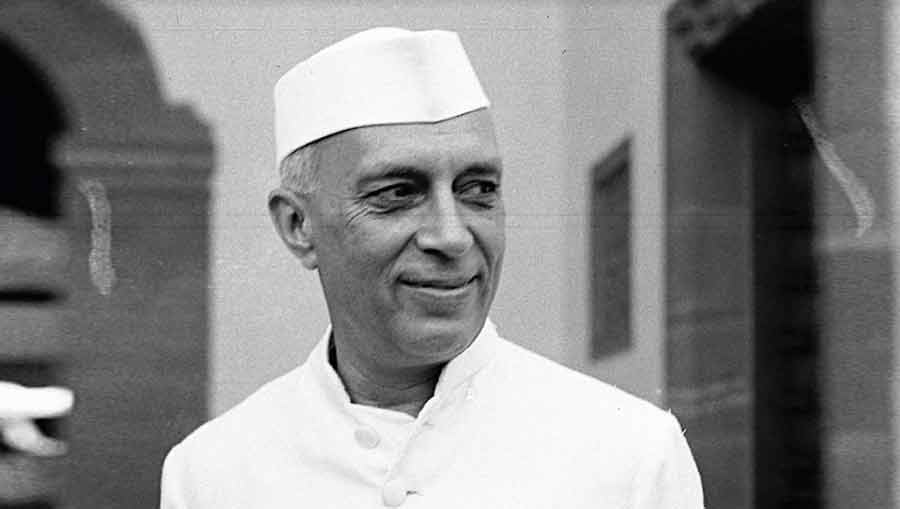 Jain argues that Jawaharlal Nehru's socialistic economic model for India paved the way for business monopolies in the country
TT Archives
When you think of skills, it has mostly entered the conversation in the 2000s. Businesses in the '90s and especially those post-2000 need skills, but our education system has never focused on building such skills. My basic observation is that as an economy and an education system, India has never focused on employability. Because businesses didn't need it before, it's only in the last few decades that this need has changed.
Following the British education system in schools and colleges hasn't helped us. It's a system for monarchs, not for a growing or emerging economy. Montessori would've been a much better system, but we've gone for CBSE. We never thought of learning by doing.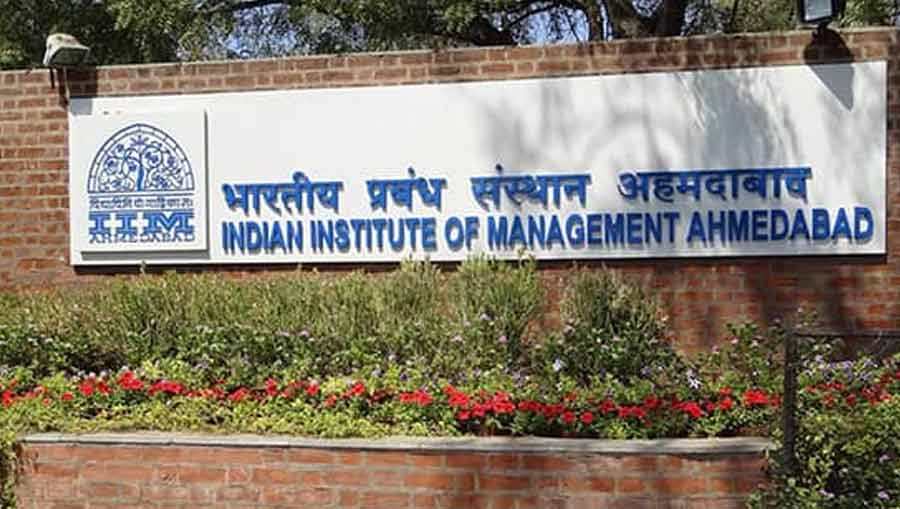 Jain considers India's education system to be structurally ill-equipped for optimising employability
TT Archives
The second thing is that we're a supply economy, which means we have more people than we have jobs. When there are jobs, there's a demand-supply mismatch. So we need to focus on increasing the pie of jobs available, if not the payouts. It's about increasing skill-sets to boost productivity.
Moreover, growth across India in terms of employability has always been in certain pockets. There isn't enough regional development, not enough of regional industries for people to be gainfully employed.
What kind of trends have you seen with SEEKHO and Safeducate regarding East and Northeast India? Anything specific you would like to share with our Kolkata readers?
Women tend to be more ingenious and hard-working, especially in the Northeast, probably because of the nature of matriarchal societies over there. People don't want a lot of movement, there's a general reluctance to leave the region. People from the East and Northeast are great with language and content development. But there's not been adequate access, even for Gen Z, in these areas. The exposure to tech and talent is still fairly limited. But that's slowly changing with the growth of tech since Covid. People in Manipur, for instance, are doing some good work on eco-tourism. From Kolkata, we're seeing an abundance of poetry and performance. The rise of the maker economy from the East and Northeast is an exciting trend.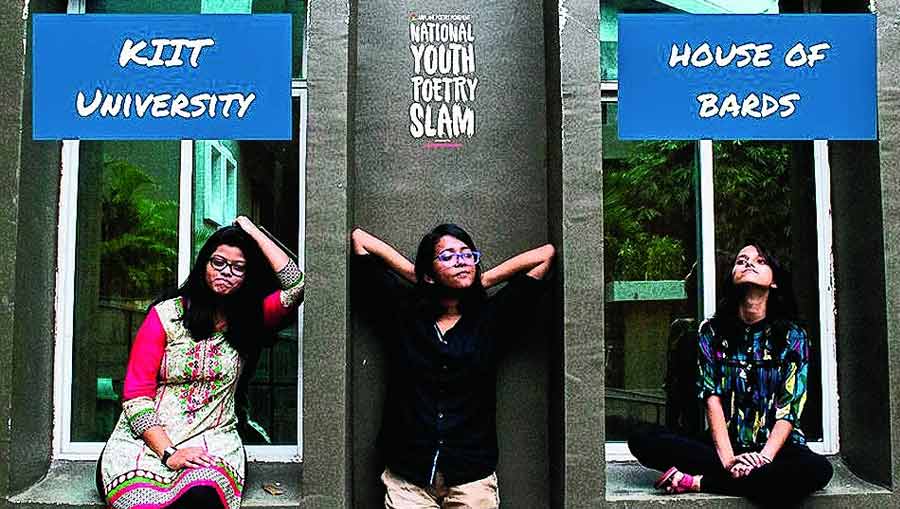 Jain is excited about the growth of the maker economy in East and Northeast India, as evident in the culture of performance poetry
TT Archives
'The answer is technology; it's also about making regions self-sufficient'
Should India's focus be to transition as soon as possible away from its agrarian roots or should we be looking at optimising agriculture to generate more sustainable employment?
One of the reasons we've got unemployment at the scale we do is our absence of regional development. One of the few states that has great regional development is Goa, where they have really empowered the village panchayats. Three of them are the richest in the entire country. So, it's not about creating one tangent, but lots of smaller places that have their own ecosystems to survive.
To address the question directly, I don't think we should focus on a shift from agriculture. We aren't a services economy at our core. Agriculture in the decades to come can and should be the main pillar of our economy. But how can we make it better? How can it pay more? The answer is technology. Give farmers more inputs, let them multiskill, maybe earn through deliveries apart from just farming. Emerging agro-tech companies have a big role to play. It's also about making regions self-sufficient, instead of saying that everything has to come from Mumbai or Delhi.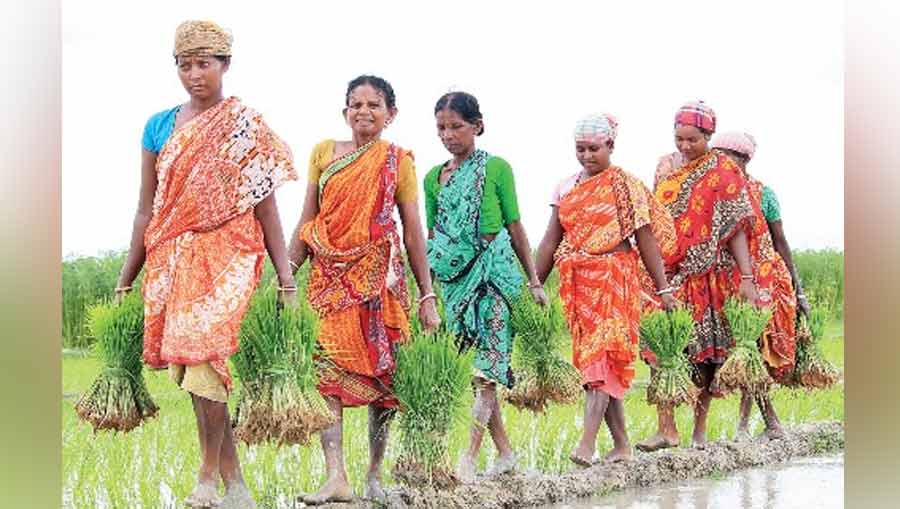 Jain believes that farming in India has to be diversified and updated using the latest technology
TT Archives
'Businesses need to be incentivised'
If you had to suggest any measures which our governments could take to address unemployment, what would they be and why?
We need great centres and great institutes, but businesses also need to be incentivised. A lot of the time, we're simply solving for the symptoms, but not creating enough incentives. How do you do that? Give businesses tax breaks. If you spend your time and money on developing communities and upskilling them, you should get adequate tax breaks. Infosys, for instance, has some of the best schools of coding, but you need to make it easy for them to do what they do. They can't be expected to navigate a document with thousands of pages.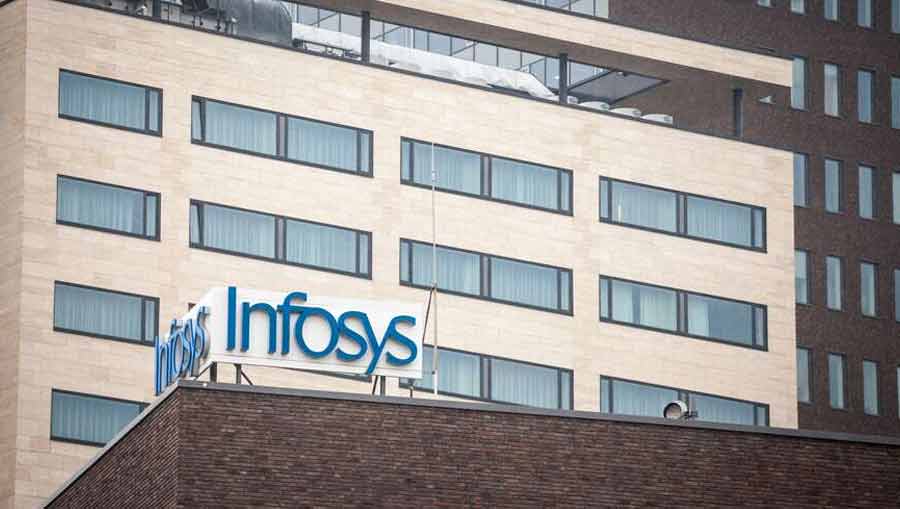 Jain supports tax breaks to incentivise big businesses who have the potential to give back to the community
Divya Jain
'The only real freedom is financial freedom'
There seems to be a narrative that when it comes to female entrepreneurship in India, it is not just the people but the systems and structures that are sexist. Would you agree? Has sexism been a major hurdle in your experience?
Yes, absolutely. A lot of people keep asking me if I get upset with the prefix "woman" or "female" before entrepreneur when people address me. My response is no, because it's way harder for women to be in entrepreneurship in India than it's for men.
There are statistics which show that a woman has to go to a bank 10 times as compared to three times for a man in order to get a loan. The government took out mudra loans, which actually got more participation from women, only because they were reserved for women and didn't require collateral.
When you're starting a business, people will still ask who's your male co-founder. There's a huge cultural, financial bias. How will it change? By bringing it up and talking more about it so that the need for men and women to be equal becomes normalised.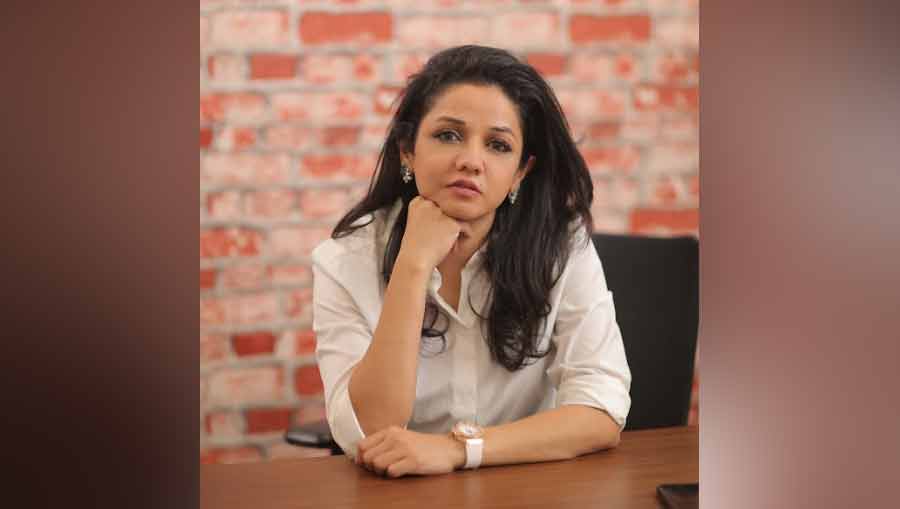 Jain feels that the best way to counter sexism in entrepreneurship is to keep talking about its existence
Divya Jain
A lot of young women reading this may be at a stage of life when they are not sure whether to plunge into entrepreneurship right out of university or build a financial base for themselves before switching to business. What would be your advice to these women?
I'd like to say that you can jump straight in, but the fact of the matter is that the only real freedom is financial freedom. At some point, money will dry up and you have to pay your bills.
So, get your financial security in place, whether that's through getting a job or a side-hustle. Remember that starting a business is like starting a marriage, it's going to take time to work.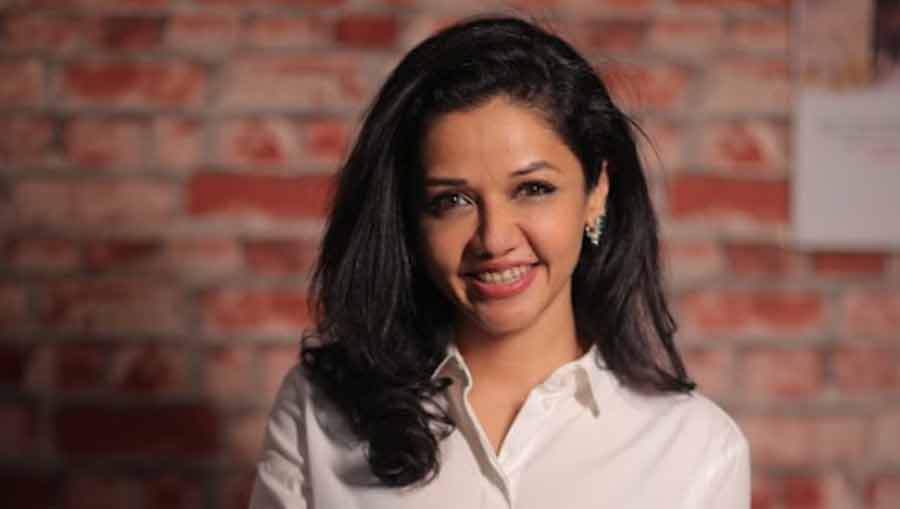 Jain's advice for aspiring female entrepreneurs is to establish financial security before taking the entrepreneurial plunge
Divya Jain
'Championing the cause of India's truck drivers will always be close to my heart'
You are the co-author of Horn Please: Trucking in India, published in 2011-12, which researched and provided a photo-essay on the lives of truck drivers in India. What was that experience like?
I see the book as a turning point, and in some ways it set me off on the journey that took me to found Safeducate and SEEKHO. It started over a breakfast conversation, when the government had banned trucks in Delhi. My husband and my father-in-law (Pawan Jain, who is the co-author) were bemused, they started asking how medicines or food would get delivered on time if trucks stopped running.
That conversation spurred me on and I decided to travel, follow the journey of the truckers and take photographs. I documented what they do during festivals, how they make their food, how they deal with road crashes, among other things. I learnt that no truck driver wanted their children to be truck drivers. I feel that ended up being the genesis of Safeducate.
Overall, working on the book was an amazing experience, through which I got to see a community that's been largely ignored in India. Championing their cause will always be very close to my heart.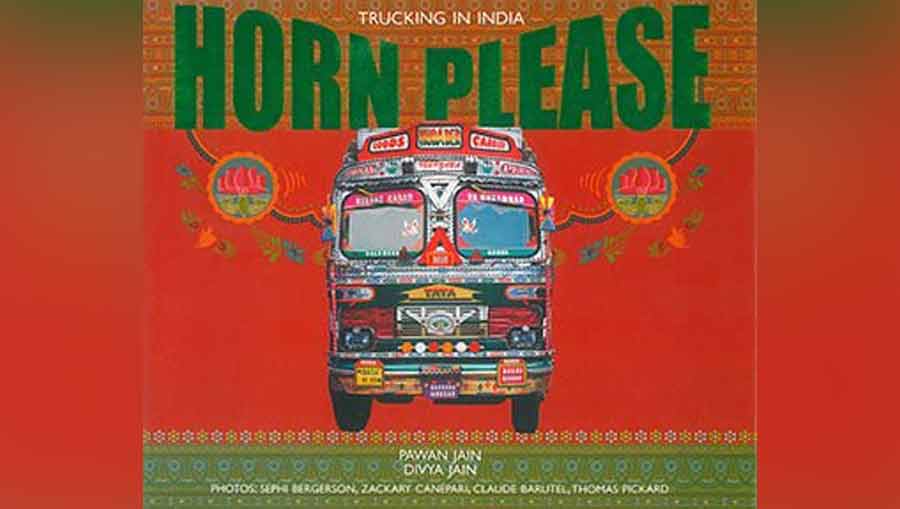 'It was Muhammad Ali, but from the current crop it'd be Conor McGregor'
You are passionate about boxing, to the extent that you make it a point to box for a couple of hours a day no matter where you are in the world. How did this passion start and what does it mean to you?
I started boxing about three to four years back. I really enjoy it. It's something that needs you to be powerful, to think on your feet, quite literally, and be disciplined and consistent. There's also a mindset change that happens when you use your body like that. You realise you're far more powerful - physically, emotionally and spiritually - than you realise.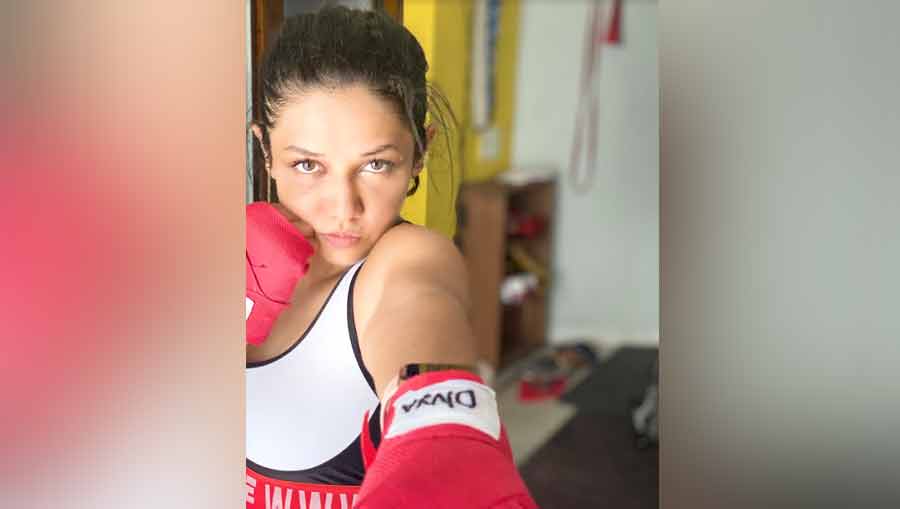 Boxing has helped unlock Jain's inner power
Divya Jain
Who would be your favourite boxers?
Initially, it was Muhammad Ali, but from the current crop it'd be Conor McGregor.
'I want us to create our own Harvards and Etons'
What are your other interests and hobbies? Any recommendations for our readers on what to read and watch?
I love reading. Right now, I'm reading Power of Now by Eckhart Tolle. I also watch a lot of Netflix. Some of my recent favourites would be Bridgerton, The Tinder Swindler and Inventing Anna. But my kids (10-year-old daughter and six-year-old son) are my biggest detox. I've also become fascinated with meditation and spirituality, of late.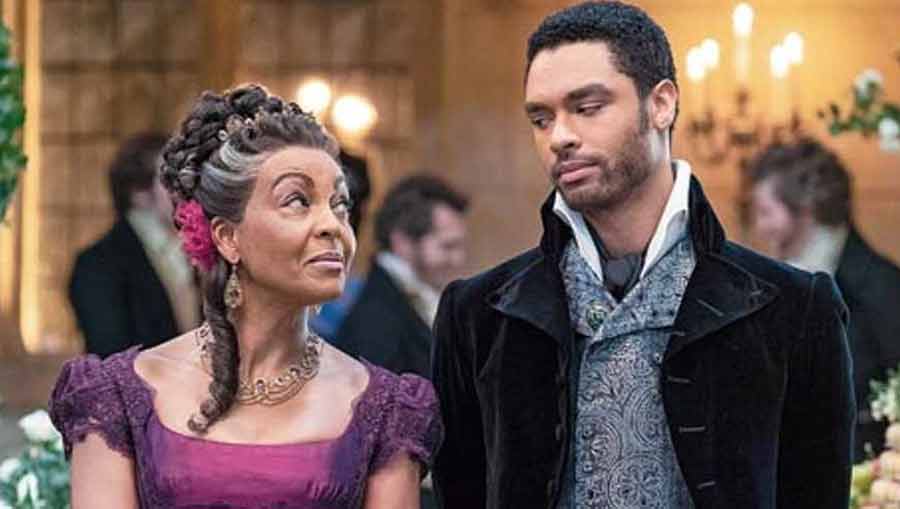 Jain is looking forward to the season 2 of Netflix's superhit show Bridgerton
TT Archives
Finally, where do you see yourself in five years' time?
I have a three-month, six-month, one-year, three-year and five-year plan pretty much till I'm 60. I'm not sharing that!
But, for the next five years, I'm really excited about SEEKHO. I feel it could change the way people learn. We've grown to 15,000 learners already, I can't wait to make it 50 lakh. I also want to create centres of excellence that embody a lot of my vision around growth and learning. I want us to create our own Harvards and Etons.