The party scene at Monkey Bar Kolkata was lit on May 12 as the chill spot on the ninth floor of Fort Knox was buzzing. As a part of Monkey Bar's Press Play Night that is aimed to "reunite all music lovers", the night had Davina Thacker taking over the console as a DJ for her maiden performance. "We are super stoked to have introduced the interactive concept of Press Play Nights at Monkey Bar Kolkata, where guests can take over the Monkey stage and play their favourite music and invite their friends too. It's a fun night, where a person gets a chance to become a DJ. We started our Press Play Night with Davina Thacker as our host, adding a touch of glamour to this extraordinary event. The tremendous turnout and overwhelming response reaffirm our commitment to creating innovative and memorable moments for our guests," said Sakshi Malhotra, marketing and events manager, Olive Bar & Kitchen Pvt Ltd.
t2 caught up with Davina after her set for a quick chat.
How was your experience of DJing for the first time at Monkey Bar Kolkata? How did the idea of DJing come from?
Calcutta nightlife is one of the best in India and DJing at Monkey Bar was an honour, to say the least. This was a super exciting experience for me. As a person I always try to explore and do different things irrespective of the outcome, so I thought why not go for a DJ takeover this time?  Monkey Bar is a national brand and everyone loves their cocktails, food, and the crowd was fab. I am so happy my friends and family came over to cheer me up and with a house full of love, energy and positive vibes from the entire fraternity, it was a night to remember!
Were you nervous?
Yes, at first, a little. However, once I got the tunes going, I eased right into it. My favourite outfit to wear is my confidence and after playing a few songs, I got a hang of it.
Tell us about the preparations? Did you professionally learn DJing?
I feel the key to being a good DJ is vibing with the crowd and their energy. With so many of my friends being a part of the industry, I've learned a few tips and tricks along the way.While I haven't learned DJing professionally, what's helped me is knowing some good remixes and tunes to set the dance floor on fire. But yes, I did try to get familiar with the DJ console and some technicalities to begin with.
We know you love requesting songs when you are partying. And often many DJs don't like taking requests from guests. What was your headspace as a DJ for the night?
Honestly, it's hard to please everyone and play their specific requests, especially when it's a packed house. I didn't mind taking requests as long as they were happy to wait for the right time.
What was your playlist like? What genre did you focus on?
A key to being a good DJ is having a variety of genres. I wanted my playlist to be groovy, with tracks that guests can sing along to. Some of my favourites to focus on were dance party tunes and Bollywood remixes. I also played some retro tracks that the crowd loved.
What was the most difficult part of DJing?
Seeing so many of my friends on the floor I was tempted to join in!
Would you ever do it again if you get a chance?
Absolutely, and maybe play alongside someone else, maybe Calvin Harris (laughs)!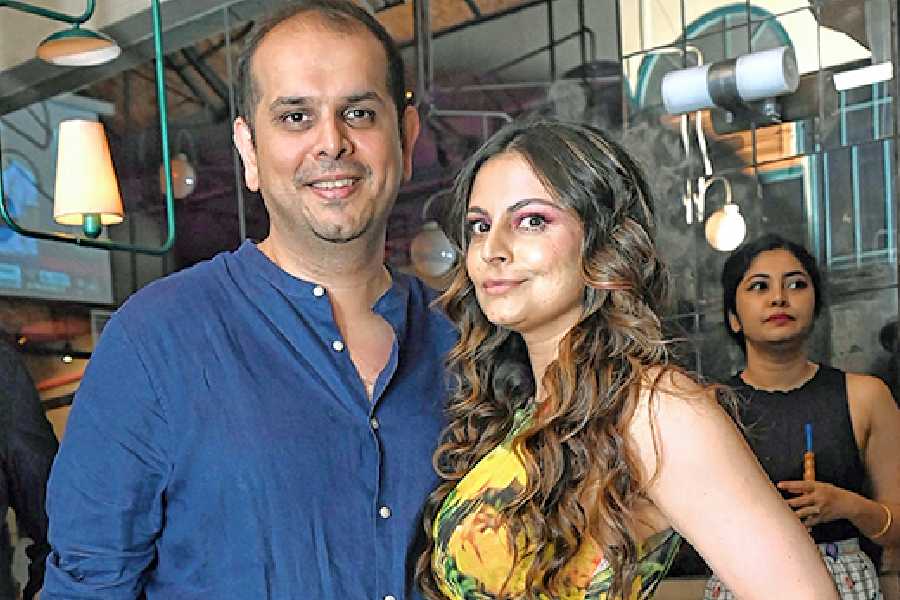 Davina with her husband and "biggest support system" Nishit Thacker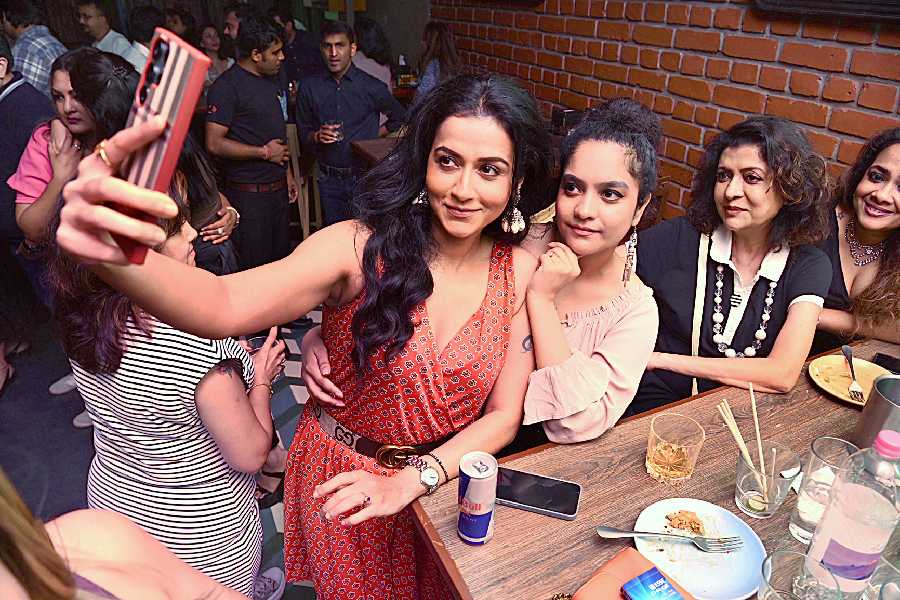 Look who we spotted in the crowd? Actress Debashree Roy posing for a selfie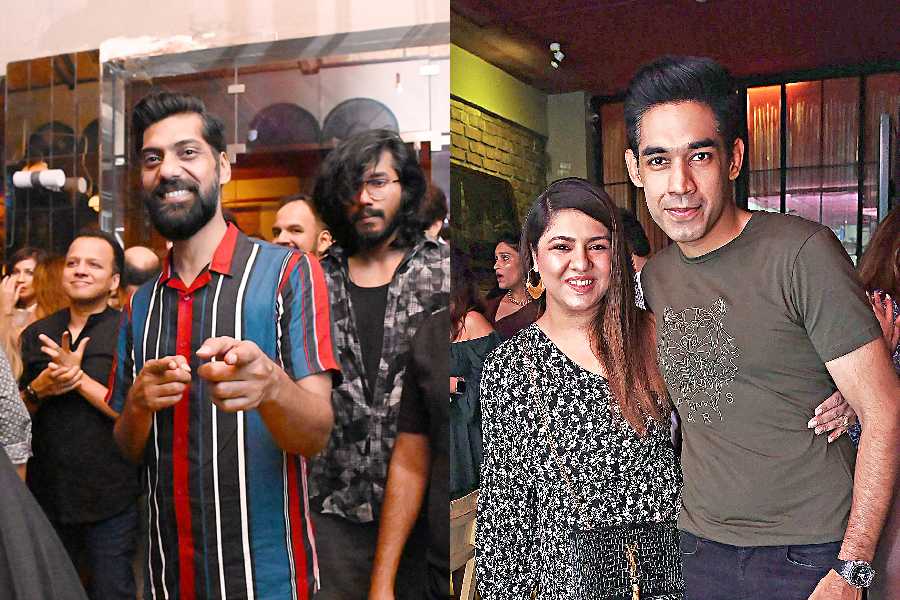 (Left) DJ Iimrran was present too. "It was good to see Davina in a new avatar of a DJ for a night. She oozed confidence and did well," he said. (Right) Nikhil Chawla with wife Ridhhima "loved the vibe of the night"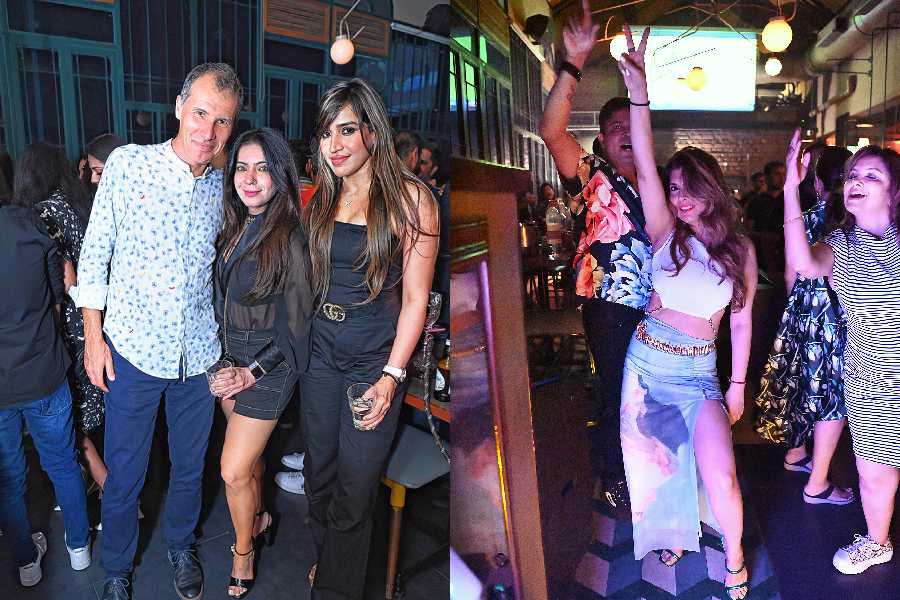 (Left) Alexey M. Idamkin, Nekita Bhalla and Deepika Agarwal. "I loved the playlist as it was dance number-centric and also had some retro tracks too, said designer Deepika. (Right) Geetanjali Saberwal Agarwal had her OOTN on point! She rocked a white crop top, and a ruched slit skirt, with metallic heels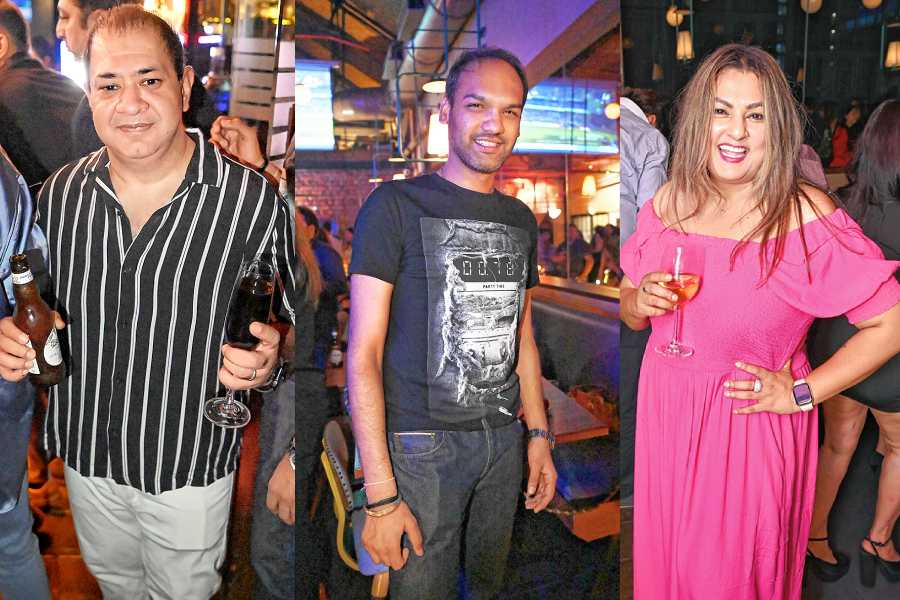 (Left) Dimple Saini (MD, Aauris hotel) (Centre) "Getting behind the console and getting the crowd to sway to your beats is never an easy task but at her debut performance, DJ Davy smashed it with the selection of tracks and her groove behind the decks. She should consider this as a full time career now!| said Aditya Mehta (director, M Bar and Ozora). (Right) Aishwarya Biswas looked pretty in pink