"I don't remember my translations by heart, but I can recite my mother's original poems from memory," said Nandana Dev Sen, the latest guest at An Author's Afternoon, Prabha Khaitan Foundation's flagship literary event, organised at Taj Bengal, in association with Shree Cement Limited, with My Kolkata as digital partner.
Nandana, who has enjoyed a versatile career as a writer, poet, activist, actress and screenwriter, was present to talk about Acrobat, a volume of Bengali poems written by her mother, Nabaneeta Dev Sen, and selected and translated from Bengali to English by her. In conversation with Nandana was Debnita Chakravarti, educationist and professor at Shri Shikshayatan College. As part of her welcome address, Malika Varma, Ehsaas Woman of Kolkata, introduced the guests for the event.
Translation paving the way for transcreation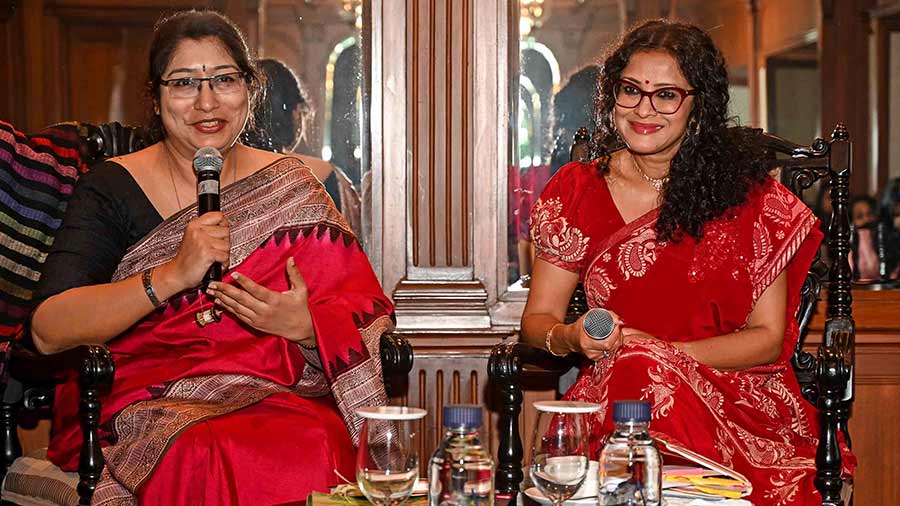 Debnita Chakravarti in conversation with Nandana
"The title of the collection comes from the titular poem, which was called Madari in Bengali. My mother had intended to write it as an articulation of the balance a poet needs to maintain with their use of words. However, since Bengali is a gender-neutral language, the gender of the speaker (through the third person pronoun) was never clarified. When I translated the poem, I assumed the poem's protagonist to be a woman, which made it into a feminist poem about a woman balancing the different aspects of her life. Even though it wasn't her original intention, my mother quite liked this," said Nandana, revealing how translation can easily pave the way for transcreation.
Asked by Debnita about the biggest challenges in compiling Acrobat, Nandana said: "Choosing the poems alone took us some time, because I wanted the collection to represent my mother's six decades of writing poetry. I also wanted the poems to give some sense of her evolution as an artist and as a woman. My mother maintained that her two eyes always conveyed different emotions. While one was smiling, the other was sad. This duality is also reflected in her poems, in the form of the twin themes of honesty and bravery. The other big challenge was to convey in English what my mother had penned so beautifully using the precision and economy of Bengali."
'With every poem I worked on, I felt like I was having a conversation with her'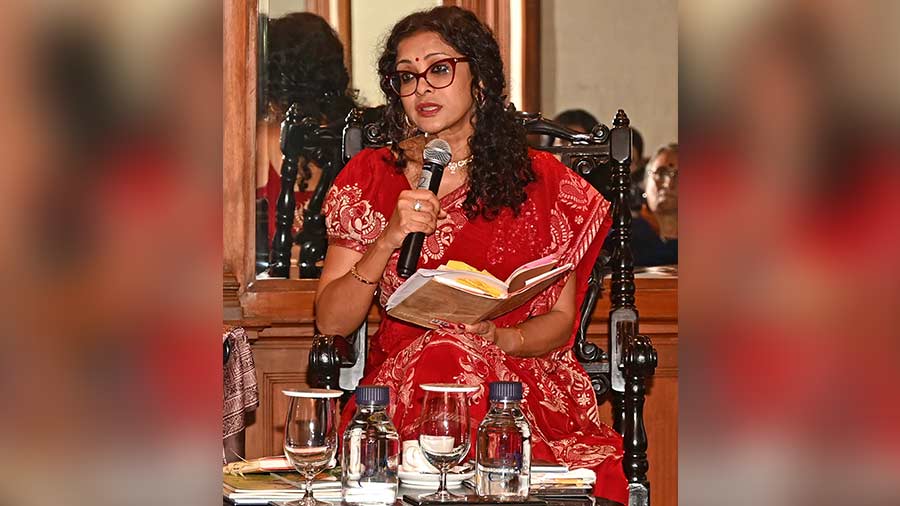 Nandana started the process of translating poems for 'Acrobat' soon after her mother passed away
For a child translating her parent's work, and, in essence, "rebirthing" her, was Nandana apprehensive of how she would introduce her mother's words to an international audience? "It was a profound responsibility. I don't know if it was brave to take it up, but it was difficult. I had also started the translation process just after losing my mother. With every poem I worked on, I felt like I was having a conversation with her. But I was insistent that no matter how long it took, I'd do justice to the intricacy and intimacy of her work, her language, emotions and metaphors. I suppose my obsessive meticulousness comes from her," described Nandana.
Shifting the conversation to a more personal note, Debnita asked Nandana if something surprised her during the process of the translation, if she discovered something about her mother that she had not known before. "My mother was lovingly formidable and seemed almost invincible. But she had her own vulnerability, which expressed itself through her poetry. What I realised through this book were her anxieties, especially around motherhood. I also got a better sense of the relationship shared by my parents as well as the complicated but deeply caring bond that my mother had with my maternal grandmother," replied Nandana.
'When you enter the public space as a woman, the world assumes that your private life is fair game'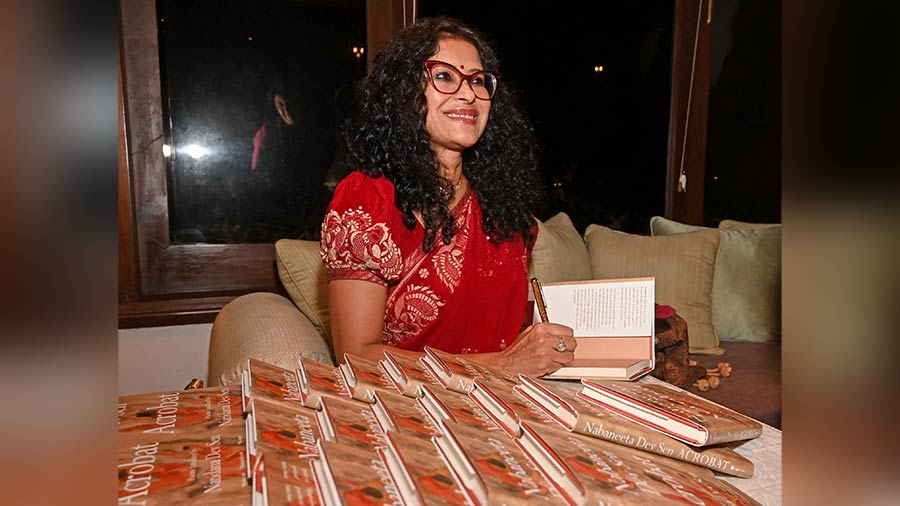 Nandana signing copies of her book after the session
In the last part of the discussion, Nandana touched upon the gendered perspective in Acrobat and how many of the poems in the book are a reflection of what it means to be a woman, something that has shaped three generations of her family: "There's been a strong matrilineal legacy in my family. My maternal grandmother, Radharani Debi, was a child bride who got widowed at 13 and went on to become a feminist and a bestselling poet. My mother carried that legacy forward with her writing and by setting up Shoi, a female artists' collective that continues today. My sister (Antara Dev Sen, a journalist) and I also focus a lot on gender in our own line of work. Personally, I've seen how when you enter the public space as a woman, the world assumes that your private life is fair game. If you're an actress, then you get attached to the characters you play in the public imagination in a way that no male actor ever does."
Having read out several poems from Acrobat across the course of the discussion, Nandana rounded off the evening by reading out a poignant letter she had written to her mother on her 75th birthday.
Nandana went on to field a couple of questions about translation and her mother's career from the audience, before the event drew to a close with Pabitra Sarkar and Samik Bandopadhyay felicitating Nandana and Debnita, respectively.
Guests speak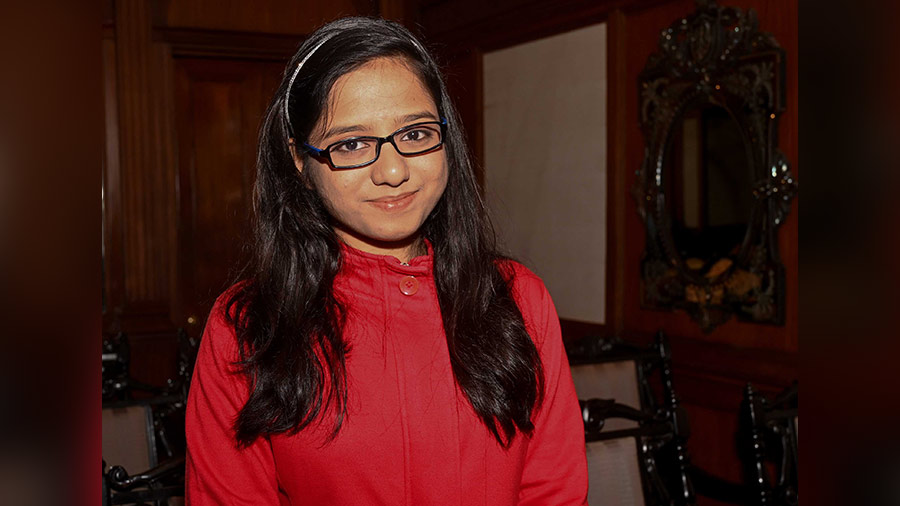 Nazifa Sarfaraz
"It was a really engaging session. To learn about the different poems in the book was informative and inspiring. I particularly liked the story behind the titular poem as well as how Nandana Dev Sen recited it."
Nazifa Sarfaraz, student of political science at Loreto College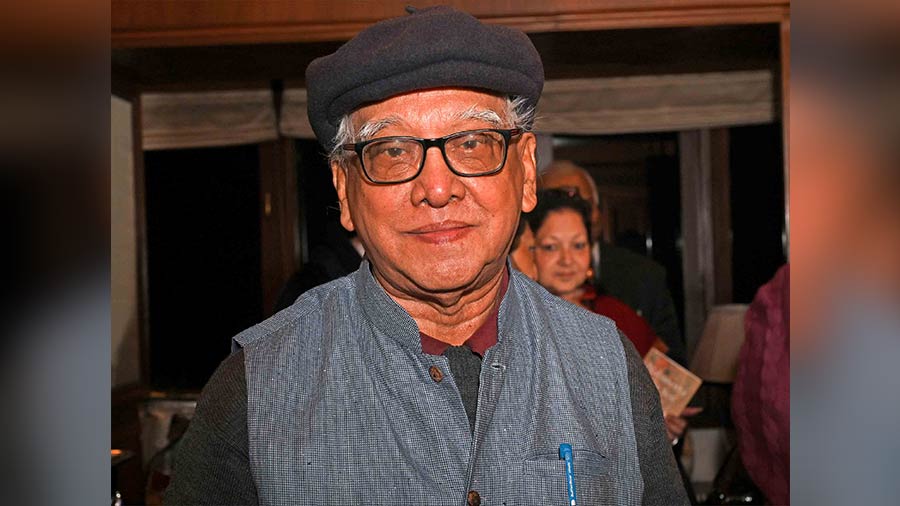 Pabitra Sarkar, academician
"Such evenings don't come around too often. Coming to listen about an old friend and colleague (Nabaneeta Dev Sen), who's unfortunately not with us any longer, was deeply personal. She was a great poet and author, and to listen to her fascinating and moving poems from her daughter was enriching. I'm grateful to Nandana and Prabha Khaitan Foundation for inviting me to this event."
Pabitra Sarkar, academician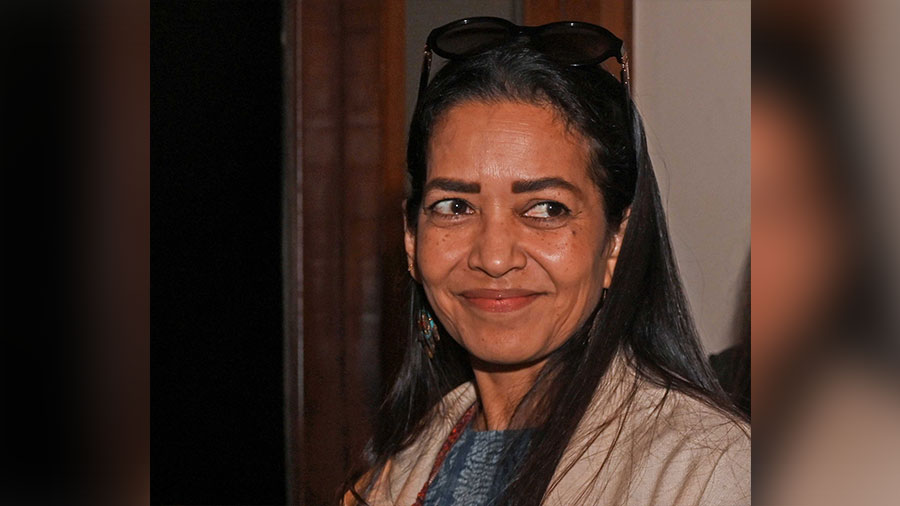 Esha Dutta
"Translations are never easy, especially from Bengali to English. And when it's a daughter translating her mother's works, there's an emotional investment already. Based on what she read out from the book, I feel Nandana has done a brilliant job, keeping the essence of the verse and the emotions intact. I'm looking forward to reading the book."
Esha Dutta, Ehsaas Woman of Kolkata