The construction of a drainage pumping station and an underground sewer network in Mukundapur, Nayabad and Purbalok in east Kolkata, which get inundated every monsoon, was formally flagged off on Thursday by mayor Firhad Hakim.
The pumping stations and the sewers have to be ready in two years, Kolkata Municipal Corporation (KMC) officials said.
"The project will benefit over 1 lakh residents of and visitors to places like Ajoynagar, Daspara, Chhitkalikapur, Mukundapur, Purbalok and Nayabad. The project will cost about Rs 125 crore," said Ananya Banerjee, the councillor of Ward 109, which covers all these areas.
She, however, said the benefits of the project could be experienced only if the canals were desilted.
The project also holds out the hope of reducing waterlogging around the hospitals in Mukundapur.
Mutation relief for residents living in Kolkata municipal area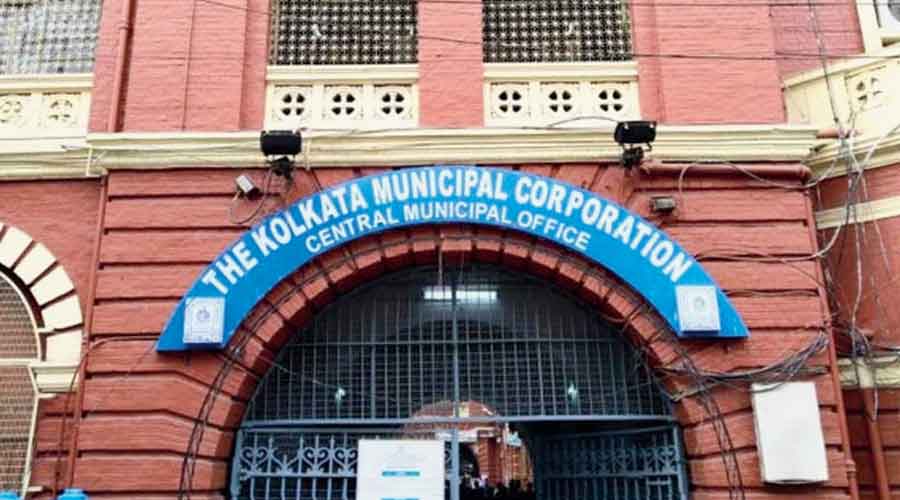 The Kolkata Municipal Corporation headquarters.
File photograph
Residents of the Kolkata municipal area can now give a self-declaration to get their new properties assessed and get a mutation certificate, mayor Firhad Hakim said on Thursday.
The owners of new properties can apply for mutation without waiting for a completion certificate. "The assessment department will do the mutation based on the self-declaration," Hakim said.
He said there should be no non-assessed property in the city. The KMC will put up a hoarding outside vacant plots saying they belong to the corporation. "The owner should submit evidence of ownership to get the mutation certificate," Hakim added.