Covid Protocol
Why no mask? 'Only out for a little while,' reply women in Dhakuria
Men and women on the street of Kolkata continue to show reluctance to wear masks even in crowded places
By
Jhinuk Mazumdar, Bishwarup Dutta
| Published 29.01.22, 09:28 AM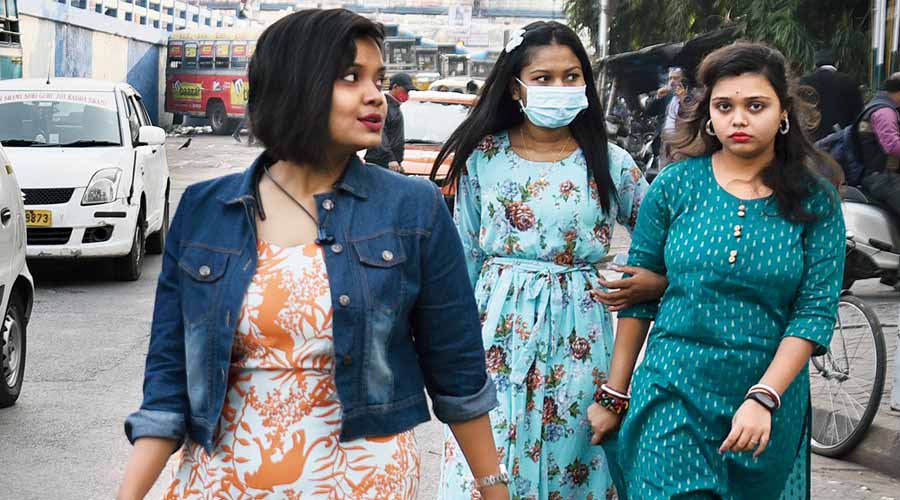 Two of the three women were without a mask on the road in Dhakuria, because they were going to have tea. "We have just stepped out to have tea. We will drink tea and then go," said one of the women (in green kurta) without a mask.
A man and a woman walking down the road in Gariahat had their masks pulled down to their chin. "We are walking from Gariahat to Golpark and it becomes difficult to walk with a mask on," said the woman.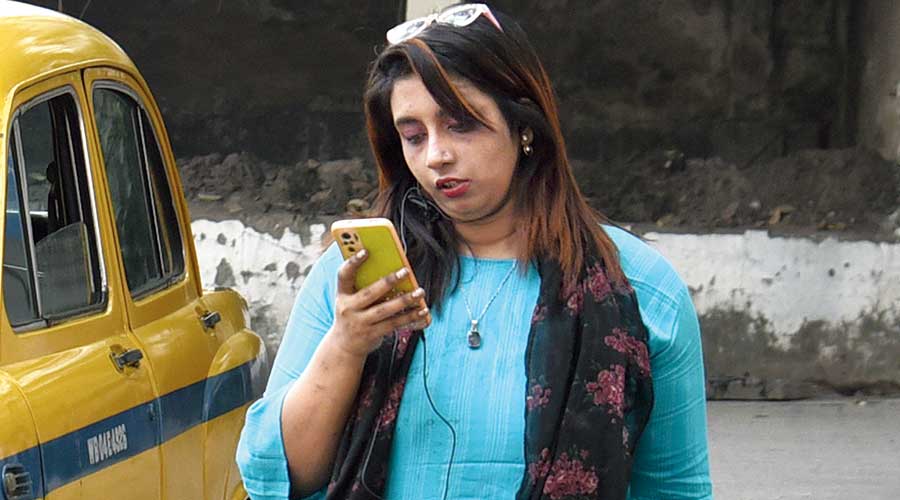 A woman was seen without a mask in Hazra. Reason: she was out only for a short time. "I am out for a little while to buy something," she said.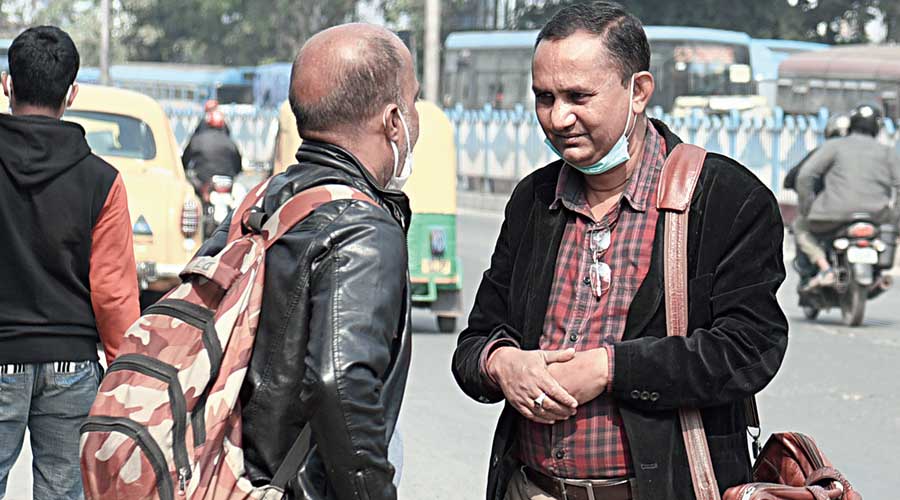 Two men in Tollygunge, both without a mask, were talking in close quarters. "We are wearing the mask (on the chin) and we are talking… we will board a car," said one of them (the one with a side bag)