Many people were maskless in Kolkata on Tuesday. Their reluctance was attributed to a range of reasons. The Telegraph takes a dekko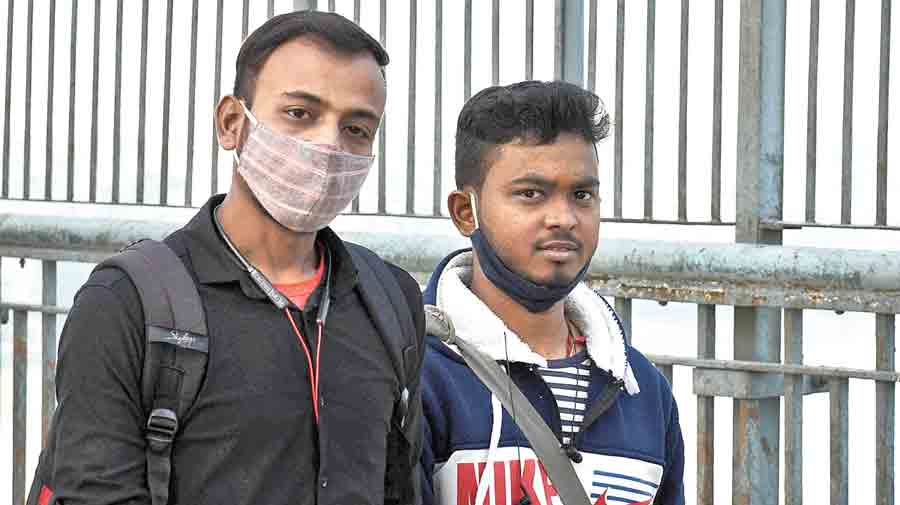 Two men got off a train at Howrah station and walked through the Howrah bridge towards Burrabazar in northwest Kolkata. One of them was maskless. "I will not be able to breathe in the fresh air of the river if I wear a mask," he said, pausing for a second to point towards the Hooghly.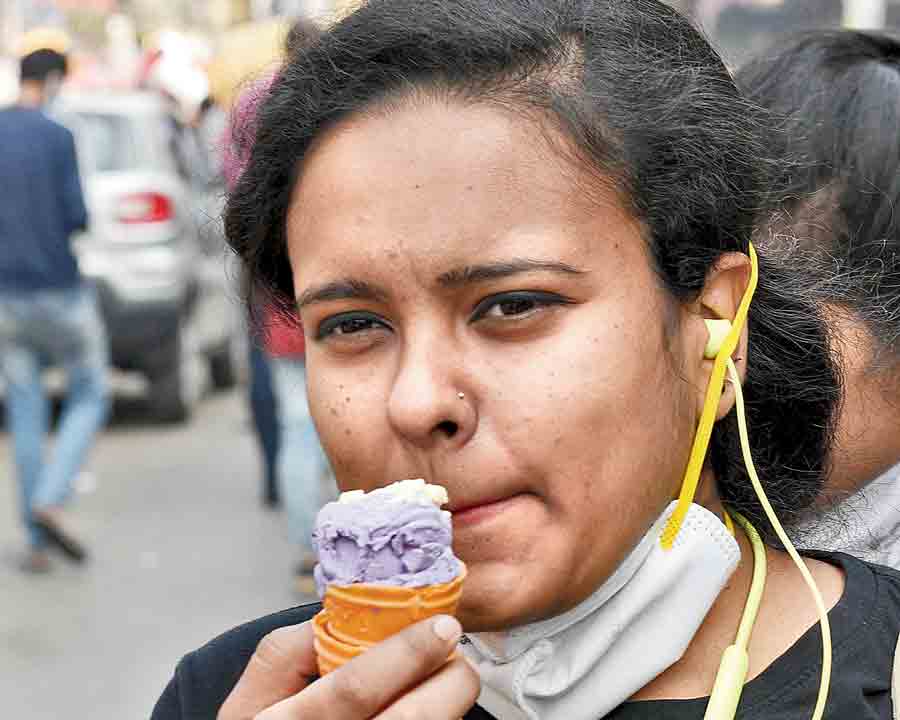 A woman was busy eating ice cream in a crowded New Market, her mask hanging from her chin. "I am a healthcare worker. I know what I am doing," she said when the photographer of this newspaper asked her whether it was safe to be maskless in such a crowded place.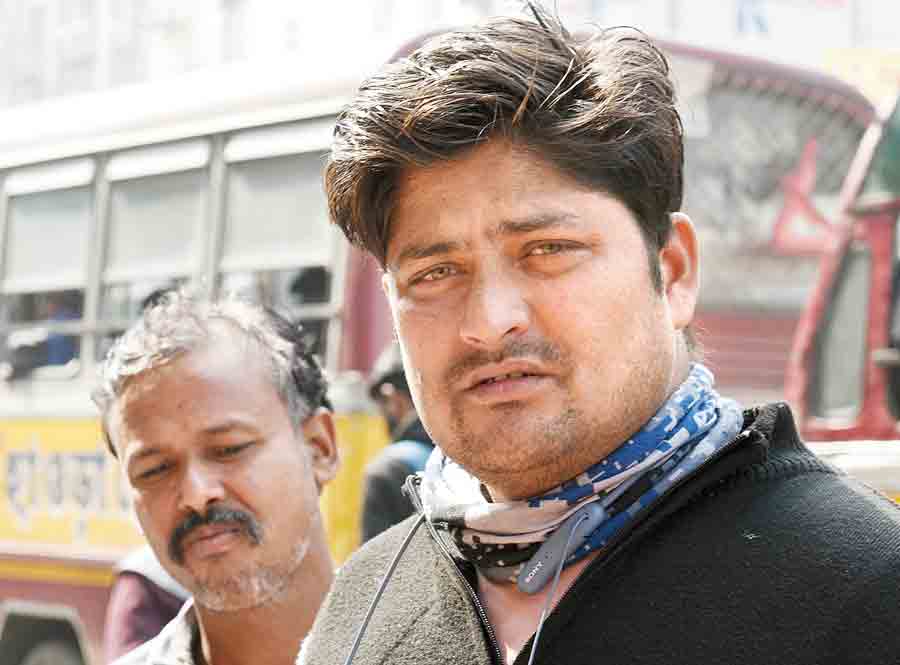 A man was buying clothes from a hawker on Brabourne Road in northwest Kolkata. He had a piece of cloth covering his neck but no mask. "What is the point in wearing a mask? So many people got infected by Covid despite wearing a mask," he said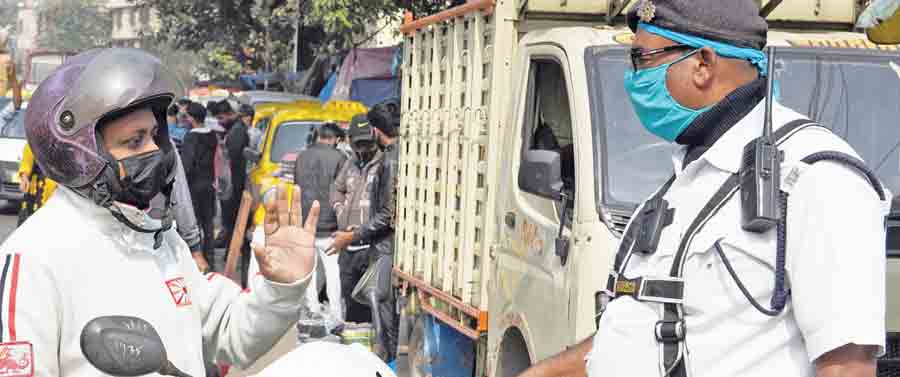 A man on a scooter without a mask was stopped by a traffic cop on Brabourne Road in northwest Kolkata. When asked why his face was uncovered, he said: "Why should I answer you?" The cop firmly said: "I will not let you pass if you don't wear a mask". The man took a mask out and wore it. "Happy now?" he asked the cop before riding off