At the 119th birth anniversary celebration of Atulya Ghosh, freedom fighter, politician and founder of Bidhan Sishu Udyan, it was proposed that the day henceforth be observed as Soujonyo Diwas (day of courtesy).
The proposal was made by Gautam Talukdar, secretary of the Ultadanga-based children's multi-activity centre, on behalf of their committee. "I also appeal to the government to assign heritage building status to Ghosh's home in Bankura. It could even be handed over to us so we can utilise it as a health centre or some similar community service," he said.
The event was attended by several eminent personalities, who paid glowing tribute to Atulya Ghosh. "This was a man who never considered anybody his rival and even leaders from the opposition used to meet him and seek his blessings," said Prof Amal Kumar Mallick president, B.C Roy Memorial Committee.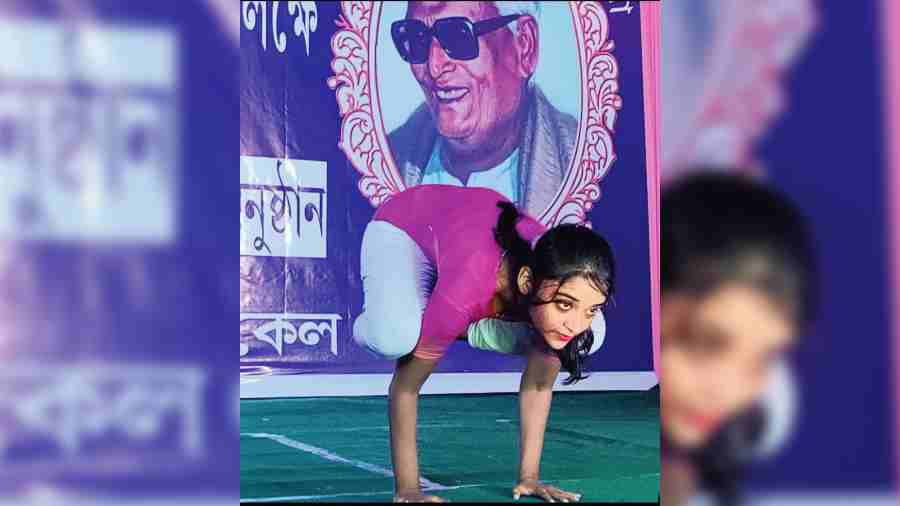 Space scientist Tapan Kumar Misra reminisced how he had the opportunity to touch the feet of the great leader back in the day. "Despite being a political figure he never compromised on morality. He pioneered comprehensive education beyond formal learning, which is being carried forward at the Udyan today," Misra said.
The second phase of the programme had students displaying the skills they have been learning at the centre round the year such as yoga, taekwondo, dance and music.
Suranjana Sharma, a Class VII student, said she loved coming to the centre. "I have a special attraction for this place as we learn so many skills here and meet many friends," said the girl who performed Nazrulgeeti as part of Bidhan Choir. The choir also performed songs like Aaji shuvodine pitar sadane, led by mentor Anima Banerjee.
Senior dance students performed to songs like Dhana dhanya pushpe bhara and a group of 45 children danced to Tagore's Amra sabai raja.
An athletic pyramid and dance was presented to patriotic songs by a group of 35 students in the three-to-18 year age group. "Whoever joins here learns not only the games but also to love their society in general," said their trainer Sukla Chowdhury.
If you want to get a programme featured in this column, write in to The Telegraph Salt Lake, 6, Prafulla Sarkar Street, Calcutta - 700001 or e-mail to saltlake@abp.in