Two women, one of them with a child in her lap, have been arrested for allegedly stealing mobile phones and ornaments from a house at Dum Dum Park in Lake Town on the northeastern fringes of Kolkata.
Bidhannagar police suspect that the women, both from Jhargram district, are part of a bigger gang whose women members pose as beggars or job seekers and approach houses carrying children in their lap to steal mobile phones, laptops or wallets.
Officers of Lake Town police station said they had received a few theft complaints and were on alert against women found loitering around with children. The police are in possession of CCTV footage from several houses that were allegedly robbed by such women.
"Cops in plain clothes were on the lookout for the team. We received information that two women, one of them carrying a child, were spotted moving suspiciously in Lake Town on Sunday morning. Our officers detained them for questioning. Two mobile phones were found on them. They admitted to have stolen the phones from a house at Dum Dum Park," said deputy commissioner (Bidhannagar zone) Biswajit Mahato.
Earlier, in 2019 and 2020, Kolkata police had arrested women who were allegedly involved in robbing households in parts of Kolkata.
In 2019, two women in the advanced stage of pregnancy were arrested in Patuli while they were allegedly caught stealing from a house where they had gone as beggars.
In 2020, the city police had located an entire team of men who allegedly deployed their wives – some of them pregnant – to go door to door to steal, posing as beggars or job seekers.
The men, who had allegedly carried out recce before their wives executed the operation, were arrested for their alleged involvement in thefts in Narkeldanga, Entally and Phoolbagan.
All the accused in that case were from Paschim Medinipur district.
"We have seen earlier also that members of such gangs come to Kolkata, stay here for a few days and return home after committing robberies and thefts. We will try to find out where they were staying here and if their gang members are still around," said the officer.
One of the advantages women get, especially when they are pregnant or carrying an infant, is that it becomes difficult for police to seek their custody.
Rehab resident attacks staff in Haridevpur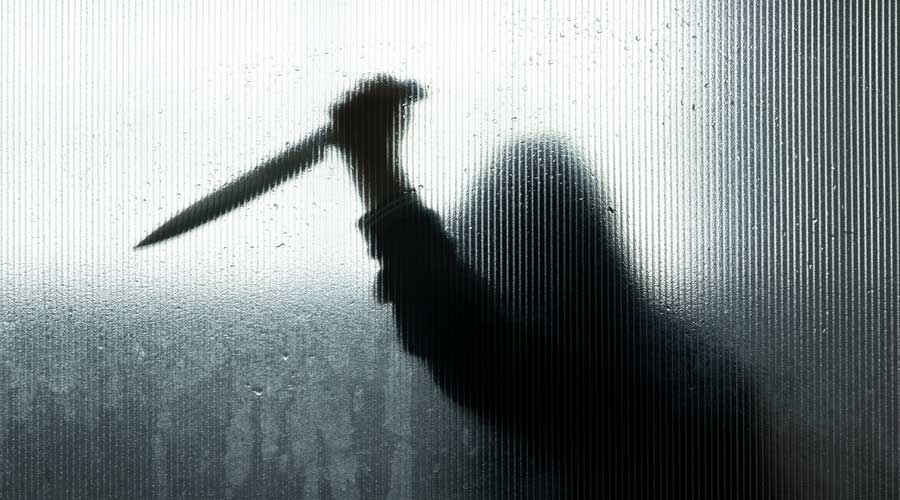 A former bank employee staying at a rehabilitation centre in Haridevpur on the southern fringes of Kolkata allegedly attacked two employees of the centre with a kitchen knife on Sunday morning when they tried to stop him from fleeing, police said.
Family members had brought the man to the rehabilitation centre on MG Road in Haridevpur's Keorapukur a month ago to cure him of his drug addiction. "The accused was apparently trying to escape from the centre and was stopped by two staff members. He became violent and attacked the two with a kitchen knife," said an officer of Haridevpur police station.
"The man was possibly suffering from withdrawal symptoms. He has been arrested."
One of the employees was injured in his hands and the other was stabbed in his chest.
Our Special Correspondent