When it comes to pandal hopping Class IX student Rajeswari Mandal knows no bound. Even during the pandemic, she kept her score high, taking all precautions. So, it was a dream come true for her when she was asked to be a judge at the Knight Riders presents TTIS Choto Chokhe Boro Pujo on September 30 and October 1.
Rajeswari will be part of a team of 40 students from various schools in the city judging around 50 Durga pujas, as part of the event. After a hiatus because of the pandemic, TTIS Choto Chokhe Boro Pujo is back with a gusto.
This year, there will be awards for five categories — Best Puja, Best Idol, Best Pandal, Best Innovative Puja and Judges Choice. It is the young judges, who will shortlist the best five among the 50 all over the city.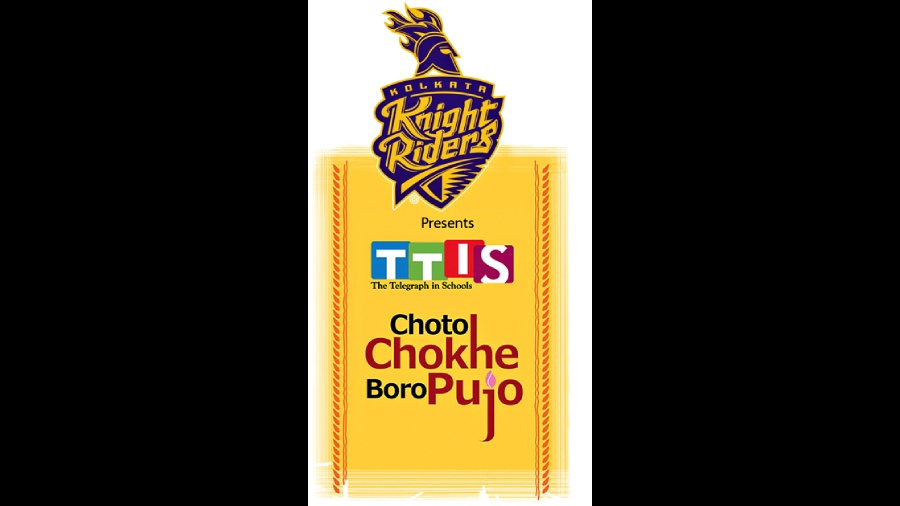 "This is my first time as a judge, and I realise the responsibility. Pandal hopping has always been a serious affair for me. I would make my own list and route chart every year. This time a part of my job is already done. I can just concentrate on soaking in the ambience of the best pujas. For me, the most welcoming and ethically conscious pandals are the obvious winners," said Rajeswari, always armed with her camera this time of the year.
For Class VI student, Koushiki Nag, green pandals are the best ones too. "I will be looking out for the most environment-friendly pujas," said another first-time judge and a student of Calcutta Girls' High School.
"My puja has been rather gloomy last two years. I have always wanted to be a judge for TTIS Choto Chokhe Boro Pujo and this year I will make the most of the opportunity," said Koushiki.
A chance to exchange notes with other students is an added attraction for most. The children will be divided into eight to 10 teams on Day 1. Their points will decide the five winners. The students will be in for a greater surprise when players from the KKR team will join them for award-giving on Day II.