Three more men were arrested on Friday in connection with the assault on an assistant commissioner of police during the BJP's planned march to Nabanna.
Among the three is a 68-year-old man who had allegedly foiled the officer's attempt to run to safety and held on to him for the others to strike.
Rajkumar Maity, 68, a resident of Dum Dum, had shaved his head and sacrificed his moustache to avoid detection, police said.
Maity, the police said, is a teacher and had fled to Egra in Purba Medinipur after a widely circulated video footage from the September 13 Nabanna Abhiyan showed him.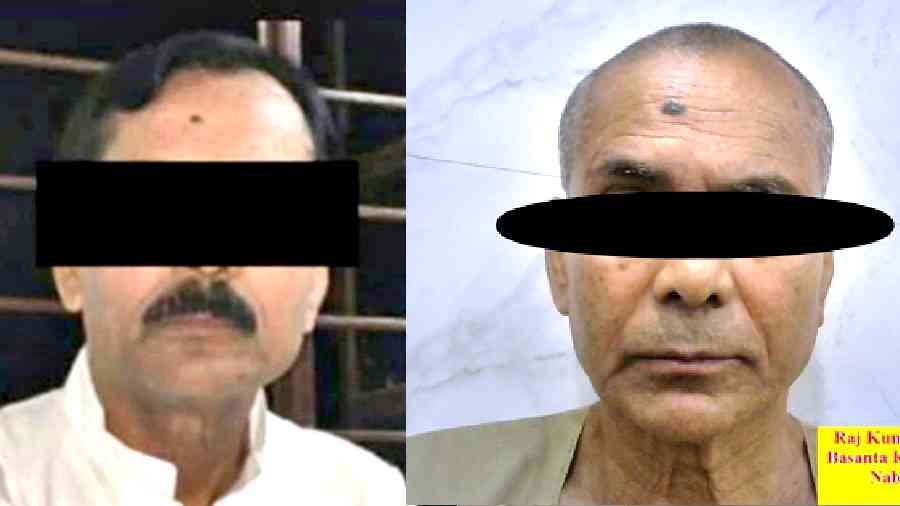 Rajkumar Maity; (right) after he shaved
"He had shaved his head and moustache to hide his identity. But a mole on his forehead helped us identify him easily. His face was clearly visible in the footage of the attack on our officer. The assault could have killed our ACP," said an officer of Burrabazar police station.
Another officer said that by the time the police identified Maity and arrived at his house in Dum Dum, he had fled.
"But what we learned from the neighbours was that he was extremely proud of his 'act' and had shared stories of his feat on how he managed to get hold of the police officer who was trying to run away from the attackers," an investigator said.
The police said Maity, who was wearing a white punjabi and black trousers, was seen grabbing assistant police commissioner Debjit Chatterjee by his collar when he was being chased by a group of men armed with sticks and rods.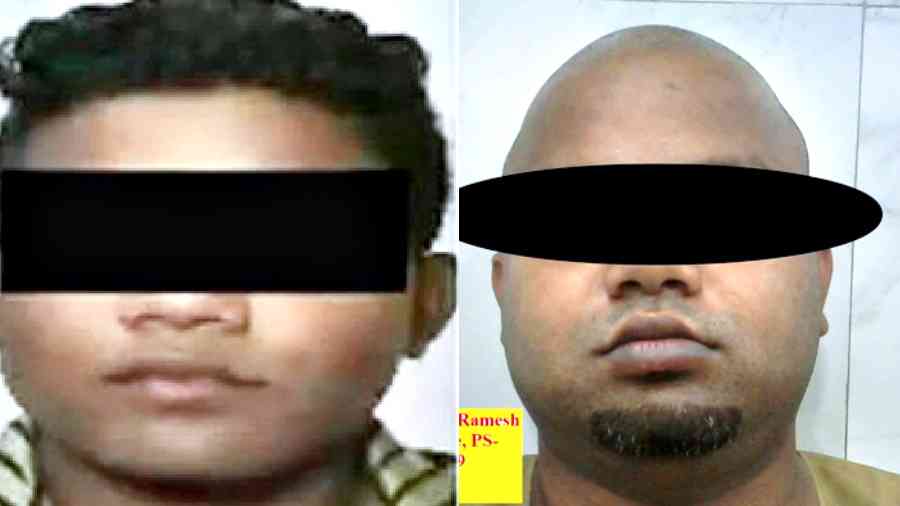 Bikash Ghosh; (right) after he shaved
"The men were trying to catch up with Chatterjee and were repeatedly hitting him with bamboo sticks on his head. Maity grabbed Chatterjee's collar and broke his pace and pushed him towards the group. Someone then hit Chatterjee's face with a bamboo stick. Chatterjee, however, managed to free himself from Maity's grip and kept running till he fell," an officer said.
In the same footage, the police said, Maity was also seen running along Rabindra Sarani with a group of men who were screaming "maar, byata ke maar (hit the fellow, hit him)" and pointing at an officer in a white uniform. 
The police identified another arrested accused as Bikash Ghosh, 27, a resident of Palm Avenue in south Kolkata.
"He, too, had shaved his head and fled home. He was arrested in Kultali in South 24-Parganas," the officer said.
The third arrested man was identified as Raja Biswas, from Duttapukur in North 24-Parganas. He was arrested in Dum Dum.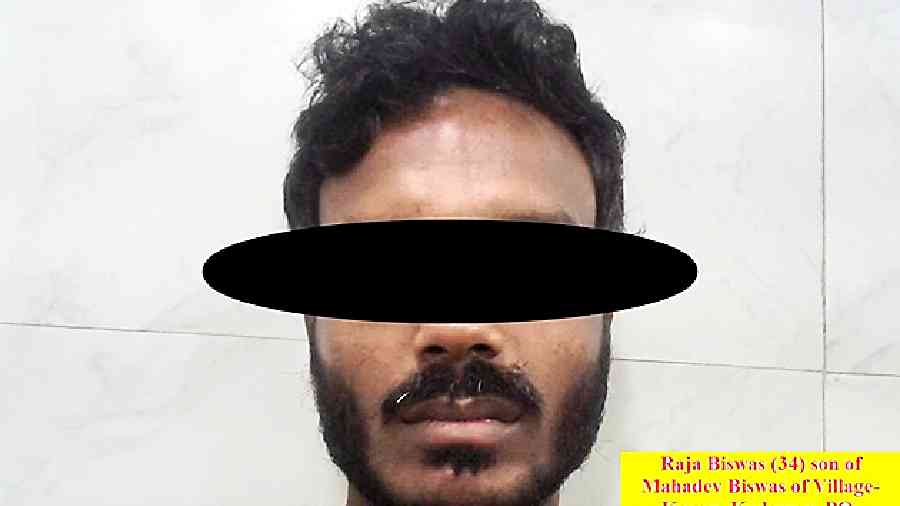 Raja Biswas
"He is seen in a video footage holding a bamboo stick and running with the crowd that was attacking the assistant commissioner," said the officer.
Till now, six men have been arrested for allegedly assaulting the officer and eight men for allegedly setting a police vehicle ablaze. 
The three rounded up on Friday have been charged under IPC sections on attempt to murder, voluntarily causing hurt with dangerous weapons, deterring a public servant from performing duty and mischief.