FIFA World Cup 2022 kicks off in Qatar this Sunday and the sports pubs and bars in Kolkata are all set to give football fans a stadium-like feel with special menus, happy hours, offers and more.
Here are some deets if you are planning to cheer for your favourite team at a restaurant or pub,
Important matches might have cover charges
Most pubs and cafes will be telecasting the matches, including the midnight ones, on giant screens. Special importance will be given to the games of fan favourite countries like Brazil, Argentina, Germany, Spain, France, England and Portugal. BJS Sports Lounge at Ballygunge for instance, is planning to introduce a cover charge on big match days in case the footfall is beyond expectation.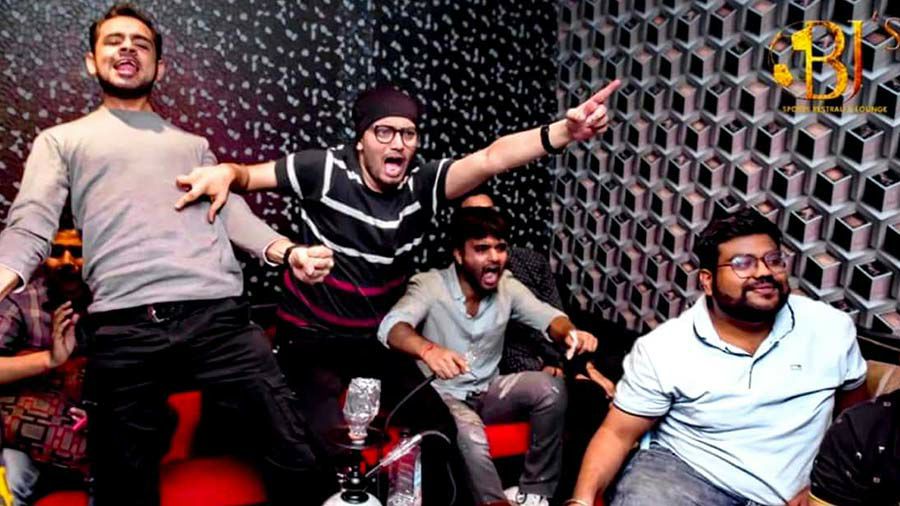 Fans during an earlier match screening at BJS Sports Lounge
BJS Sports Lounge
"Usually, big matches attract good footfall and this World Cup should not be any different," said Bunty Vishnani, one of the owners. Sector V-based 5 Mad Men will have both facilities. "Anyone can walk in and join the celebration, or they can pay us a certain amount per head as cover charge and enjoy discounted prices," said Pritesh Sakpal, spokesperson of the restropub.
Messi Burger to Offside Cocktail
To match the occasion, the establishments are coming up with special food and drink menus. Hard Rock Café on Park Street will serve Messi Burger and Irish House at Quest mall is all set to offer a stadium-style eating and drinking experience.
"We are yet to zero in on our food menu, but we will serve food and drinks in paper cups and dishes, just the way it is done in a stadium," said Sirshendu Bag, manager of Irish House.
5 Mad Men is coming up with a series of specially curated cocktails like Yellow Card, Red Card, Offside and Kick Off. BJS Sports Lounge will have one dish from each of the favourite countries in the tournament on its menu.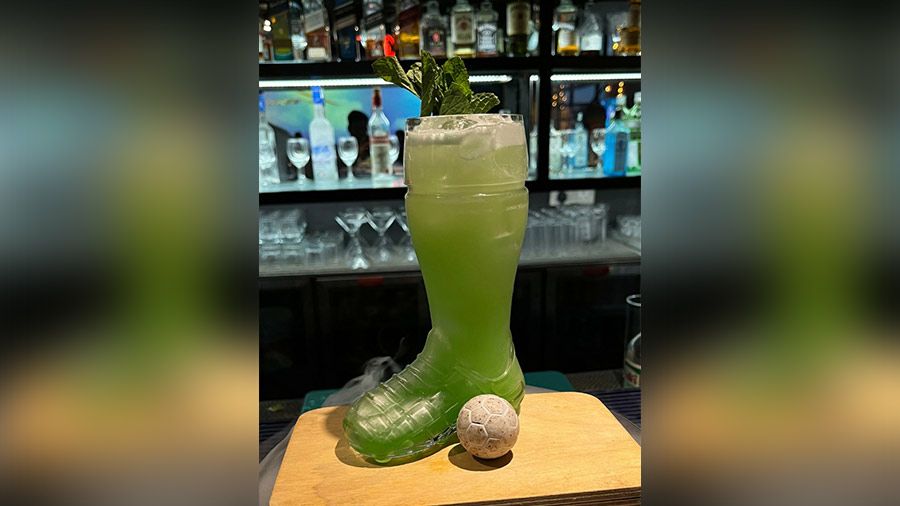 A specially curated cocktail at 5 Mad Men
5 Mad Men
World Cup offers
To make things even more exciting, Irish House has special offers on beer on match days.
5 Mad Men is organising special games for the guests. During the inauguration of the tournament, the guests will be asked to predict the winners. "From the correct entries, three lucky winners will get 50% off on the bill for the next four years, which is till the next World Cup," Sakpal said.
At Shisha Bar Stock Exchange, as player X takes on player Z, you too can take on the ultimate glug challenge. The hot spot at 22 Camac Street will club Beer Bladder Wednesdays with FIFA screenings, shared a spokesperson. What's more? Watch the game Qatar-style with hookah pipes doing the rounds.
Foreigners and expat
Along with the regular football fans, the pubs are expecting guests from the consulates as well. Expats from Italy, Germany, France and England are likely to visit the pubs during the matches.
"We have special arrangements for them and food from their country. Besides, there are international tourists in Kolkata who could drop by as well," said Vishnani.