Gardening has always been a passion for Sandeep Shah but he took it to the next level in 2009 when he finally bid adieu to city life and moved to Vedic Village with his family. Now they grow Mangoes, Coconuts, Chikus, and are enjoying every bit of life amid the greenery.
When we first moved into Vedic Village, the land was bare. But now it's full of trees, plants and memories. It's been 14 years of absolute stress-free life.
During the Mango season we use the fruits to make Mango shakes, Mango ice creams and use raw Mangoes for daal. We also have Turmeric, Neem and Aloe Vera, that my daughter Yukta uses as natural skincare products. I even have a Tejpata tree, which is hardly seen. We dry the leaves, store them and use them for cooking.
One particular Jackfruit plant holds a special place in our hearts. I rescued it from a neighbour who was cutting it down during construction. With care, it has grown into a healthy tree.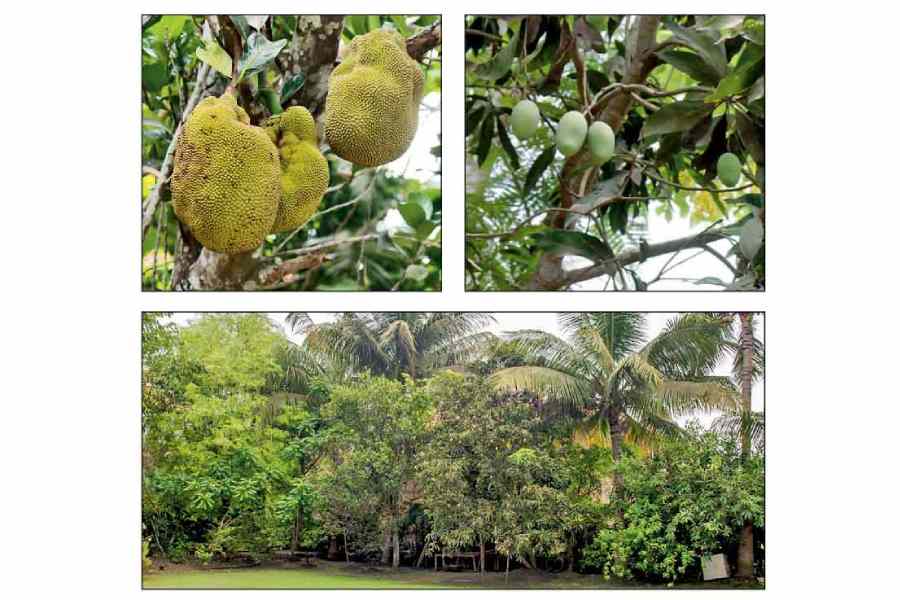 However, our garden operates under a strict rule: no plucking any fruit or flower; you can claim it only after it falls on the ground. The only exception is for Chilies and Lemons. We are now so used to this lifestyle that when we go to visit our daughter, who now lives in Mumbai, we hesitate to buy Chilies and Lemons from the market.
We take great joy in sharing the bounties of our garden with friends and relatives.
Some of my fondest memories involve spending time with my daughter amid the greenery. I would design games for her, like challenging her to names five plants she saw every day, preserve leaves during summer vacations and even plant trees. She and my wife Bhawna planted two Coconut trees that stand tall at our entrance.
I've compared old pictures of myself and my wife to recent ones, and it appears we are reverse ageing after moving in with the greens! Staying close to nature and greenery is keeping us healthy mentally and physically.