S.K. Rafick stole the show at the first-ever edition of the Bengal Golf Association (BGA) Caddies League 2022 at the Royal Calcutta Turf Club (RCTC) on June 20.
Both Rafick and S.K. Sajan scored one-over-par 75, but the former prevailed on the winning putt, sealing a theatrical ending to take home the prize.
"It was a fantastic success and a terrific occasion for me, especially at this time," said Rafick, 36, after sealing victory in the Caddies League.
Sukanta Mondal shot three over 77 to finish third. 
Rafick, who is a top mid-amateur golfer on the Indian Golf Union's East India Amateur Golf Feeder Tour, began caddying at the Royal Calcutta Golf Club (RCGC) when he was quite young. He now trains at the Eco Park Golf Arena in Kolkata.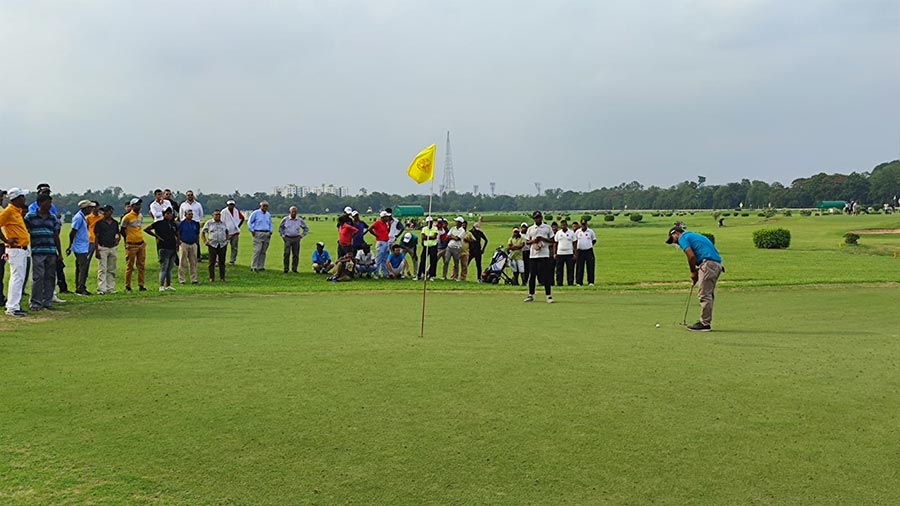 Rafick on his way to stroking the winning putt
Protouch Sports
The tournament, played as an 18-hole stroke play event, consisted of over 80 caddies from West Bengal. The participants included prospective caddies as well as amateur golfers who had previously worked as caddies.
The event's major goal was to promote golf among caddies to encourage them to take the sport seriously as well as to help them in terms of sponsorship at national and international levels. 
The total prize pool for the competition was Rs 30,000. Some of the competitors were regulars on the all-India amateur golf circuit, while others were newcomers who required assistance to advance in their sport.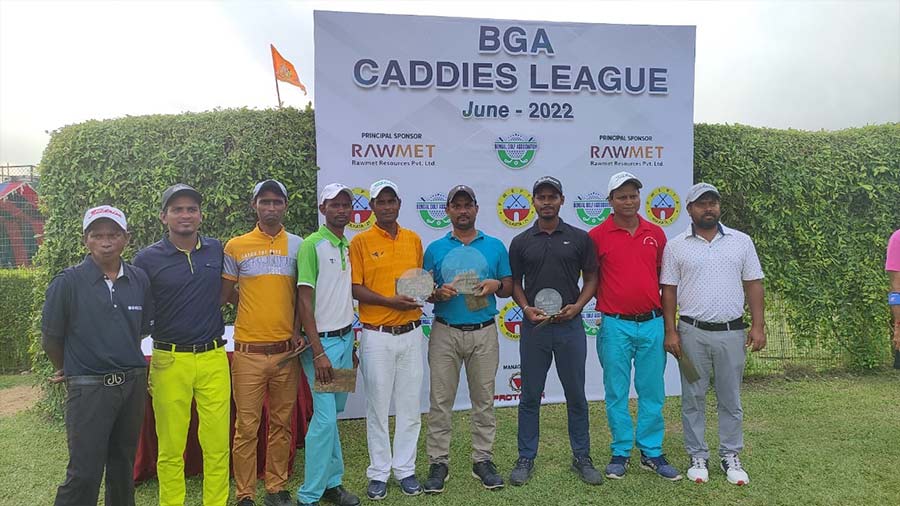 Participants and podium holders at the prize distribution ceremony
Protouch Sports
Col. R.K. Tomar from FWEPTA, Rohan Ghosh, golf captain of RCGC, Capt. Sanjiv Dhir, vice-president of Tollygunge Club, Ranjit Singh, Anil Bhargava, Dipak Burma and Pratik Lakhotia from BGA gave away the prizes.
The BGA Caddies League 2022 was sponsored by Rawmet Resources Pvt. Ltd. and supported by FWEPTA. The tournament was managed by Protouch Sports.