As part of the fourth edition of 'Bonjour India 2022' to celebrate 75 years of Indian independence and Indo-French relations, The French Institute in India and Alliance Francaise du Bengale on May 6 hosted a candid conversation between French cartoonist Julien Berjeaut and educator-cum-graphic designer Pinaki De at Oxford Bookstore on Park Street in the city.
One of the most popular cartoonists in France, Berjeaut now works as an editorial cartoonist for major French newspapers and TV shows. His graphic novel series Silex and the City and 50 Shades of Greeks are bestsellers. He is also the official illustrator of the patrimonial comic book series Lucky Luke, originally created by René Goscinny.
In his opening speech at the event, Alliance Francaise du Bengale director Nicolas Facino said Berjeaut, popularly known as Jul, embodied the French spirit perfectly for his direct and incisive way of dealing with daily issues as a cartoonist.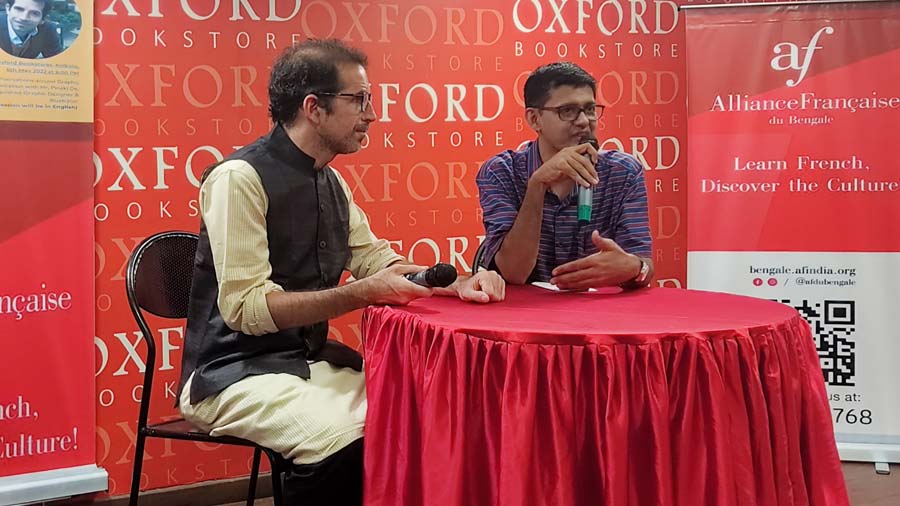 While introducing Berjeaut to the audience, De pointed out that the French cartoonist was also a writer who "combined a serious philosophy with a levity of touch".
On his part, Berjeaut said it was great to be back in the city where he had spent a whole year in 1996 researching and writing a book on the Chinese community in Kolkata. He fondly recounted how RK Laxman's works had inspired him during his stay in Kolkata.
The cartoonist was full of praise for the works of some Indian students whom he had recently met at a workshop at the National Institute of Design, Ahmedabad. "This industry can grow in the near future in India with proper promotional strategies and given the barrier between the children and the adults is removed concerning the readership," he said.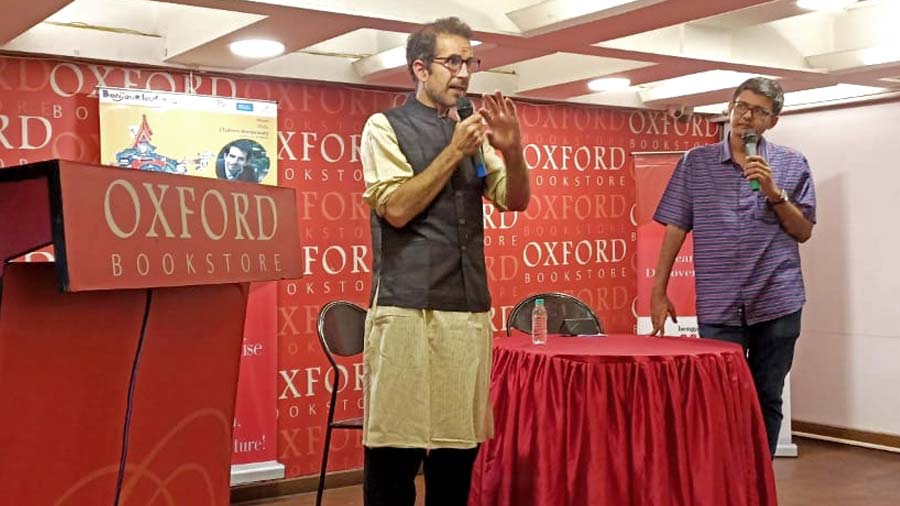 Talking about his journey, Berjeaut said it took him 15 long years to become an editor of cartoons as he continued to work for a myriad number of publications all over France. He also said his position as a cartoonist helped him develop political and social opinions on multiple issues.
Explaining why he attempts to break free of established norms, Berjeaut said he always tried to impart meaning to social issues. He highlighted how he had introduced racial equality in Lucky Luke to keep the comic book series in tune with the times.
Asked whether his visit to India would motivate him to create something new, Berjeaut playfully said the Greek gods might travel to India and interact with their Indian counterparts in the fourth season of Fifty Shades of Greek.