A 16-year-old girl, who lives in the southernmost tip of Bengal, has had her home devastated thrice in cyclones. Despite having to start from scratch every time, she has been a class topper. But her real achievement — turning her father, a former "criminal", into a hardworking, law-abiding man.
A Class XI student, eldest of three siblings, saw her mother leave home a couple of years ago, after allegedly usurping her father's savings. The desertion left her family in "near penury" and drove her father to "mental instability". Since then, the teenager has been the rock — income generator and caregiver — of her family.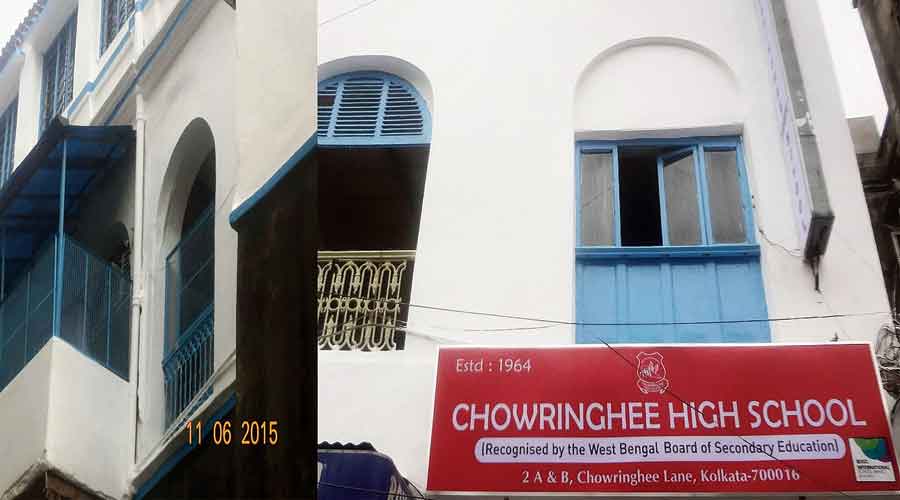 Chowringhee High School, which received The Telegraph School of the Year
An annual celebration of the fortitude of students, teachers and parents, held on the virtual platform on Saturday, was also a shout-out to women achievers.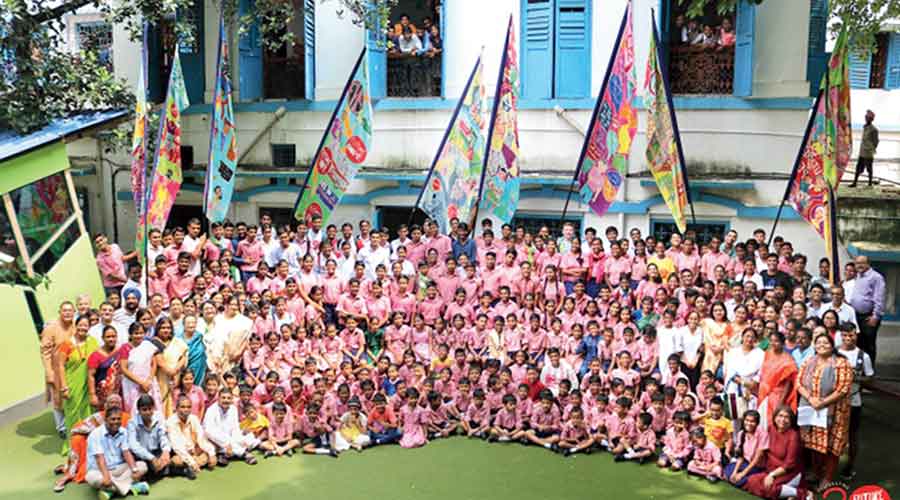 Future Hope School, which received The Telegraph School of the Year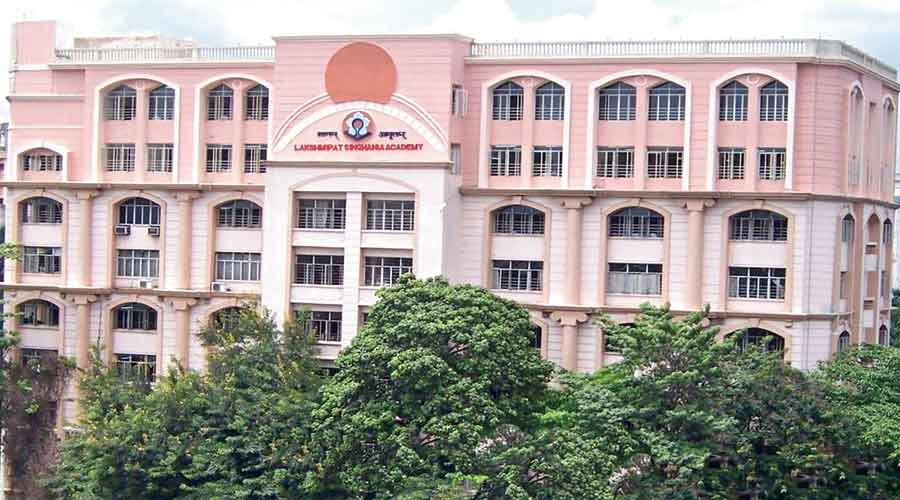 Lakshmipat Singhania Academy, which received The Telegraph School of the Year
Every now and then, stories of resilience of young and old women enthralled the audience at the IIHM presents The Telegraph School Awards for Excellence 2021, 26th edition in association with The Bhawanipur Education Society College, partnered by Tutopia.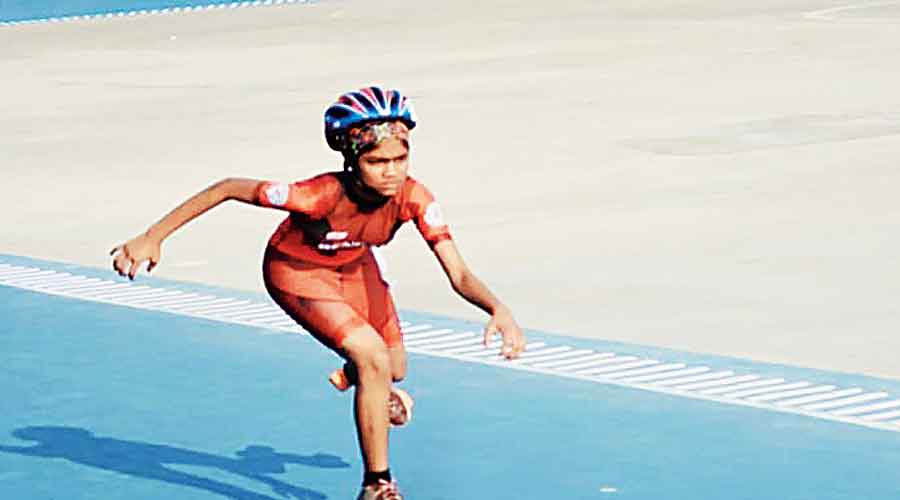 Moshammad Zaherin, who received the Sonika Chauhan Award for Courage
Ruksana Khatun, who won the MCKV Charity Trust Scholarship
One of them was Ruksana Khatun, a Class X student at Moushini Co-operative High School at Bagdanga in South 24-Parganas. She lives in Mousuni, an island at the tip of South 24-Parganas near the confluence of the river Chinai and the Bay of Bengal, around 120km from the heart of Calcutta.
Ruksana's thatched hut was engulfed by three successive cyclones that battered South 24 Parganas — Bulbul (2019), Amphan (2020) and Yaas (2021).
Most of the family's belongings, including Ruksana's books, were gone every time. But that did not stop her from topping her class every time in recent years. Her real achievement, however, is not academic.
Even a few years ago, her father allegedly robbed fishing trawlers on the Bay of Bengal. But upon Ruksana's relentless insistence, he started life afresh as a daily labourer and now drives a toto.
On Saturday, Ruksana won the MCKV Charity Trust Scholarship.
"This means a lot for me and my family," Ruksana, who dreams of being a doctor, told The Telegraph.
Moshammad Zaherin, a Class XI student of BSS School, got the Sonika Chauhan Award for Courage.
Her mother left Zaherin and her family a couple of years ago. She also allegedly usurped most of her husband's money. Running into a huge debt drove Zaherin's father to "mental derangement".
The crisis brought the best out of Zaherin. She started giving tuitions to local children, continued with her studies and took charge of all household responsibilities.
A talented skater, Zaherin has won a number of accolades for the school in various competitions. Apart from being a private tutor, Zaherin also doubles up as a skating coach to earn some more money.
"She has come forward and taken charge. She takes care of her father and has become a mother to her siblings," said Barry O'Brien, trustee of The Telegraph Education Foundation, who hosted the programme.
Alongside poverty and other odds, some bravehearts had to fight physical challenges.
Sunanda Bera, a student of Class XI of Narayanbarh High School, Sabang, West Midnapore, was diagnosed with cancer when in Class VI.
Her father is a daily wager and the family "lost everything" for her treatment. But despite all odds, Sunanda has continued with her studies and aspires to be a "cancer researcher". This year, she passed Madhyamik with 87.5 per cent.
On Saturday, Sunanda won the Doctor Ashin Dasgupta Memorial Scholarship.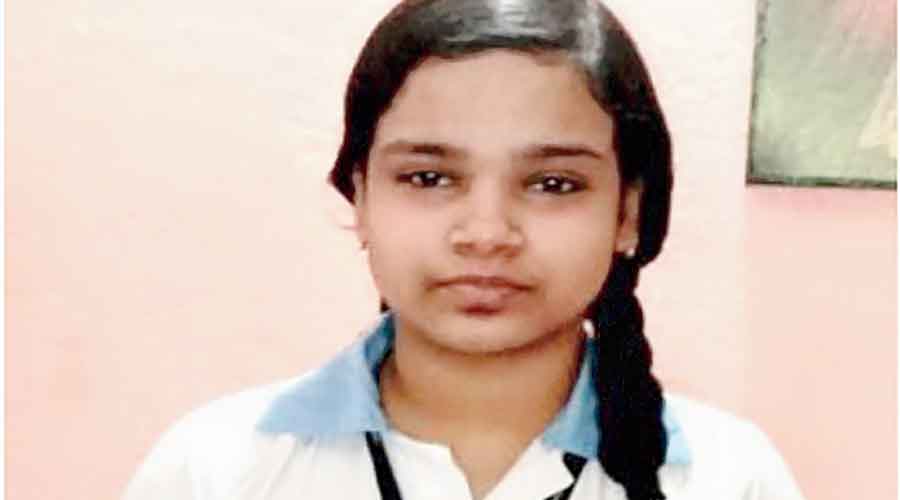 Monalisha Gomes, who received The Surrendra Paul Memorial Award for Courage
Monalisha Gomes, in Class VIII of Loreto Day School, Sealdah, lost her mother and her left arm in an accident in 2010. Frustrated with an allegedly abusive husband, her mother had jumped onto the tracks with two-and-a-half-year old Monalisha.
The baby was rescued alive by rickshaw pullers. She had to undergo a brain surgery to remove the pieces of stone chips and an amputation of her left arm. Today, she is a "hardworking and bright student". With one hand, she cooks and washes her own clothes. She can also knit woolens.
The pillar of support is her grandmother. What remains with her is a "fear of trains and stations". But she has learnt to conquer that fear, undertaking multiple train rides.
On Saturday, Monalisha won The Surrendra Paul Memorial Award for Courage.
"My hair is standing. She is a real superhero," O'Brien said while narrating Monalisha's story.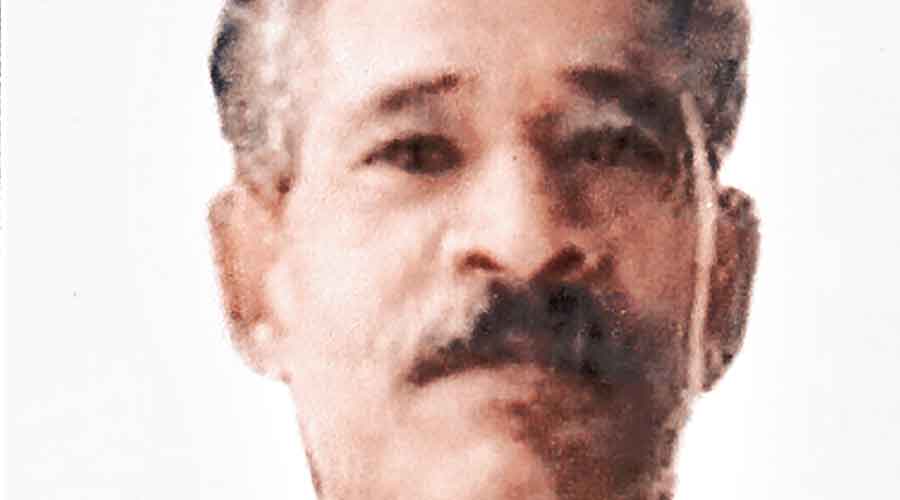 Durand Jacobs, who received The Abhirup Bhadra Memorial "Thank You Baba-Ma" Award
The Abhirup Bhadra Memorial "Thank You Baba-Ma" Award, which recognises the contribution of parents, had four recipients.
Three of them were women. The lone father who got the award was "a perfect example of a father who played the role of a mother also".
Durand Jacobs, a support staff with Julien Day School, Kalyani, was working in Dubai in 2000. He came back to be beside his wife, due to deliver their first child. She passed away during the delivery, leaving the infant boy with Jacobs.
He started hunting for a job and found one of a labourer, when the child was barely four months old. When out on work, he carried the child on his back, tied with a bed sheet. This continued until Sheila Broughton, the managing trustee of Julien Educational Trust, came across Jacobs. His son got admitted to the school and he got the job of a peon and a room to stay on the school compound.
Today, his son, Styrus Agnelo Jacobs, is in Class XI.